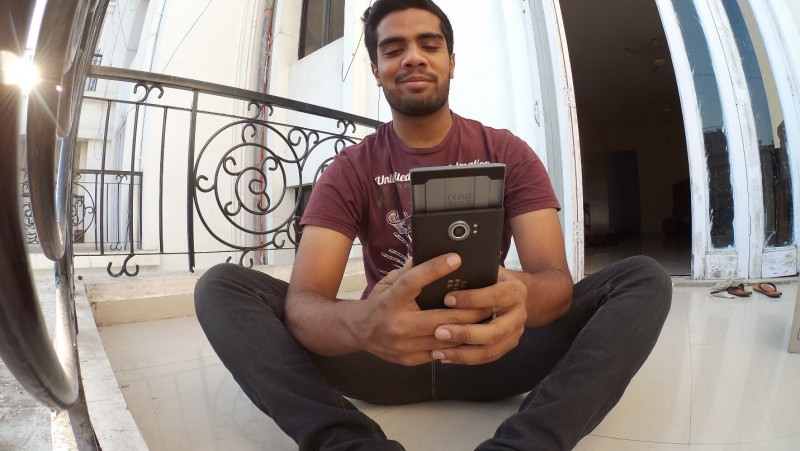 Aman Ali is a 20-year-old student and part-time app developer (and BlackBerry Elite) pursuing his bachelor's in business administration at the Symbiosis Center for Management Studies in Pune, India. He was raised in the UAE and many of his family and friends still live there. He says that his PRIV by BlackBerry and the Android apps available in the Google Play store have helped him stay in closer touch with them. "There is no way I could have gotten closer to them if it wasn't for my BlackBerry."
While he mainly uses his PRIV to keep his school work and business on track, "what's college life without a bit of fun?" Ali said. "With the immense presence of social media apps like Facebook, Snapchat, Instagram and so on, my friends and family are constantly updated about what's happening in my life. My BlackBerry has never let me down when it comes to capturing those memories."
I got the chance to ask Ali about his experience with PRIV for school, work and fun. Here's what he had to say.
[This young student/developer isn't the only one who decided to make the move to PRIV. Check out this Yahoo search editor, this consulting firm CEO, this sports editor, this international sales executive, this Irish tech blogger and entrepreneur, this best-selling author and pastor, this aerospace engineer, this TV chef and this entrepreneurial lawyer.]
Louie: How long have you been a BlackBerry user?
Ali: I got my first BlackBerry, which was the Curve 8520, in 2009. So I've been using BlackBerry for the past seven years and would not be able to live without one! Today, there are countless options to choose from, whether iOS, Android or Windows Phone. I need to get things done regardless of whether I'm at work or in the comfort of my home or even on top of a mountain. BlackBerry, without a doubt, is the most powerful communication tool. BlackBerry has always been known for being reliable and extremely efficient. The small things like the physical keyboard actually made a big difference because it makes typing much faster and minimizes the amount of errors.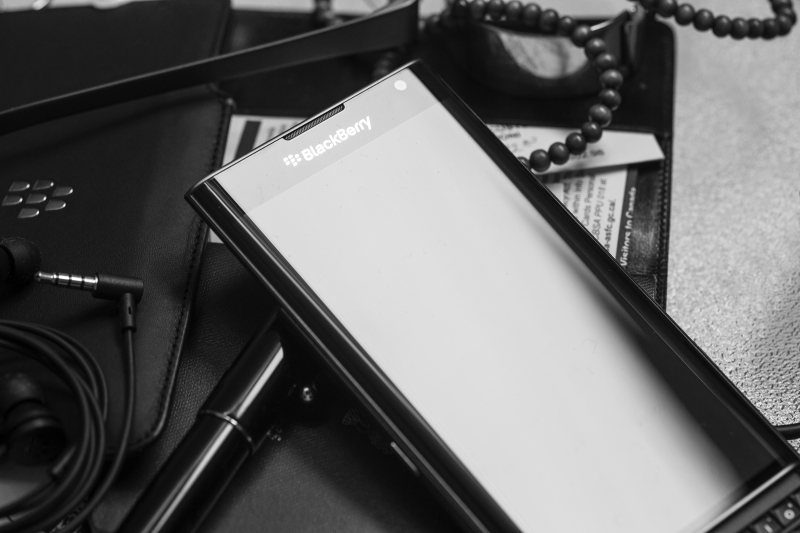 Louie: What made you make the switch to the PRIV?
Ali: I am fascinated by any BlackBerry smartphone out there; I love upgrading to the latest tech. I was using the BlackBerry Passport right before and it was a beautiful phone. The wide screen made a huge difference to my lifestyle, whether viewing documents or even a simple video conference call. It was perfect in every aspect except the app ecosystem. When BlackBerry decided to go Android for the PRIV, I knew I hit the jackpot. I get a full-fledged flagship device with the latest industry specs and BlackBerry's most signature feature, the physical keyboard. BlackBerry and Android for me was practically a match made in heaven. I absolutely love my PRIV.
Louie: What are the best parts about the PRIV that your previous phone(s) didn't have?
Ali: A solid app eco system. BlackBerry 10 was a great OS, but it didn't have all the apps I needed to get my work done so I needed a secondary phone. But now I carry just one phone for my work and personal uses. Also the 18-megapixel camera is far more advanced than any other smartphone camera I've used in the past. Beautiful shots all the way.
Louie: How does PRIV help you at school?
Ali: College in India is quite complicated. We have so many lectures, so it's hard to keep a track of what class is going on, where it's happening and which professor is conducting the lecture. But I was smart enough to program the BlackBerry Calendar at the beginning of the semester. Now I automatically get time-based notifications on when and where a lecture is happening, if any sort of assignment is due and so on. Since a lot of the assignments in college are team based, tools like BBM play an integral role for a smooth flow of communication. it's made sharing documents and other files so much easier and keeps everyone in the loop.
Louie: What apps do you find yourself using the most when you are at school/work?
Ali: I can't imagine my life without BBM, Evernote, Google Drive and Cisco WebEx. These are core apps to my work culture. They're fast, secure and efficient and help me get work done quite easily.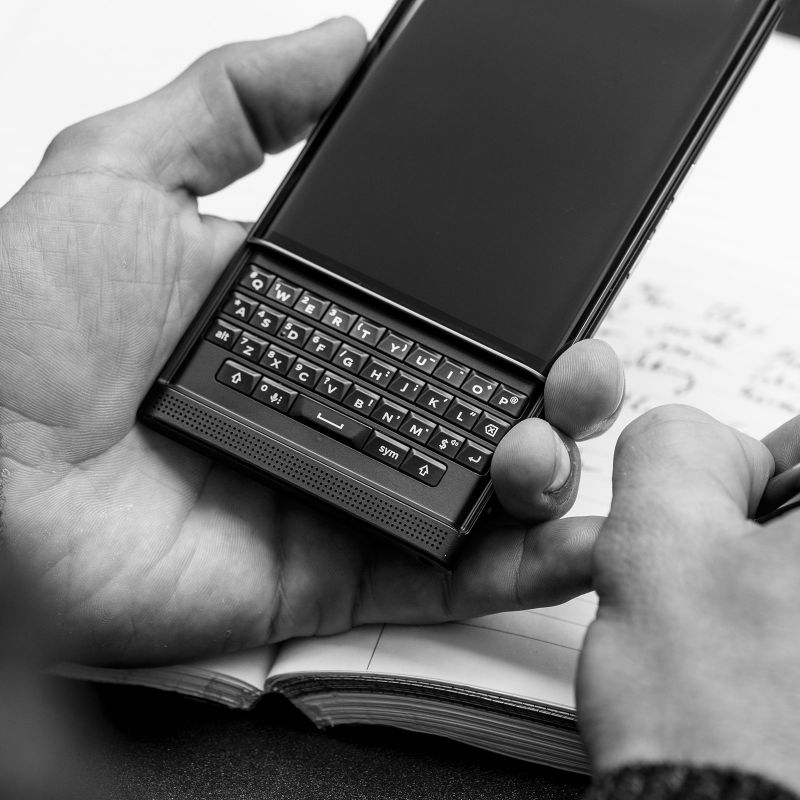 Louie: What are the best features of PRIV?
Ali: The physical keyboard. It did take me some time to get used to, considering it is smaller than the Passport's keyboard, but now I'm actually finding it be quite convenient. I can type at blazingly fast speeds without even looking, thanks to the frets and other elements BlackBerry has incorporated. The front-facing camera comes in handy for video conferencing, whether it is for work or a simple Skype call to keep in touch with my family in Dubai. Last but not the least, the front-facing speakers are absolute bliss when it comes to watching videos or grooving to the latest beats.
Louie: How would you rate the PRIV on a scale of 1 to 5 with 5 being perfect?
Ali: I'd confidently give it a 4. It's got everything I need, makes my life a lot easier and I'm far more efficient when it comes to work because you get the productivity and security of BlackBerry and the ecosystem of Android. It helps me connect with my friends and family who live in Dubai. Since I am studying in India, PRIV helps me lessen the distance and helps me to get closer to them.
Louie: Is there anything else you would like to add about the PRIV?
Ali: It's perfect, beautiful and well crafted. I can just keep going on and on, and I can't wait to upgrade my phone when BlackBerry comes out with a new one because at the end of the day, my heart will always be with the one brand I unconditionally love and trust. BlackBerry.
If you want to know more about PRIV, check out what our fans are saying, look at the official PRIV product page and watch our how-to demos. If you are wondering where you can get your hands on a PRIV, check out our availability blog. Many carriers such as AT&T in the U.S. and Rogers and Bell in Canada are also offering PRIV at new, lower prices (as low as $299.99 on two-year contract in Canada or $21.34/month with zero down at AT&T).