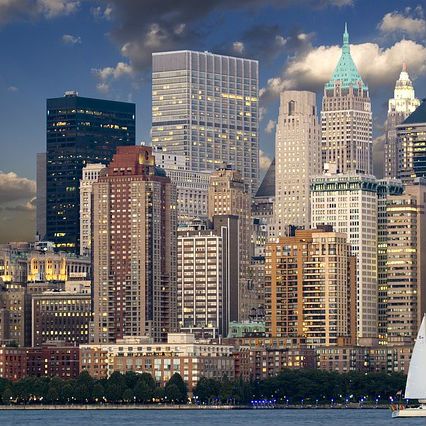 Leading figures in mobile enterprise management and security will be joining our upcoming BlackBerry Security Summit 2016 taking place next Tuesday, July 19, in New York City.
There are now 22 BlackBerry partners confirmed, including Platinum partner, Samsung, Gold partner, Microsoft, and Google, with whom we cooperate on Android4Work, . Others include developers of apps for the BlackBerry Dynamics platform, channel partners, and integrators, among others. Our new partner additions are Aetherpal, Branchfire, Cell Trust, Entrust Datacard, Notate, Sentegrity, Swyft Mobile, SmartOffice, Symphony, and Vox. They join the partners announced in our first blog: Shafer Systems, ISEC7, InkScreen, Tango Networks, Artifex, Webalo, and Zimperium.
Meanwhile, our updated speakers line up for the event include these leading experts:
Andrew Toy, Director of (Android) Product Management, Google and co-founder and CEO of mobile security software vendor, Divide
Sean Dastouri, Senior Security Architect for Microsoft
Jonathan C. Trull, Global Chief Security Advisor for the Microsoft Enterprise Cybersecurity Group
John Curtis, Vice-President of Regulated Verticals at Samsung
Joseph Sutton, Chief Technology Officer for Pershing Square Capital Management
Yisroel Hecht, former CISO for the New York City Department of IT and Telecommunications
Sam Phillips, CISO, VP and General Manager for Samsung Business Services
Tom Mooney, Cybersecurity Leader at Booz Allen
Peter Kaomea, CIO at Sullivan & Cromwell LLP
Richard Tam, Executive VP and Chief Administrative Officer, Mackenzie Health
Kathleen Lavoie, Chief Information Management and Privacy Officer at Grand River Hospital in Ontario, Canada (whose deployment of BlackBerry UEM (Unified Endpoint Manager) and BBM Enterprise (formerly known as BBM Protected) is profiled here)
Mike Ahmadi, Global Director of Critical Systems Security, Synopsys Software Integrity Group
They will join BlackBerry leadership Executive Chairman and CEO John Chen, CSO David Kleidermacher, COO Marty Beard, AtHoc President Guy Miasnik, SVP John Herrema, Certicom VP Jim Alfred, SVP Margaret Stuart, VP Laura Fay, VP Tim Choi, VP Frank Cotter, VP Alex Willis, Marketing Head David Wiseman, Android Phone Architect Daniel Major, Campbell Murray, Technical Director, Encription, and Fraser Winterborn, Senior Security Researcher, Encription, and many others.
This year's agenda contains more than 20 presentations and roundtable talks that will help executives create a more secure, private and trusted workplace, including:
The Future of Enterprise Mobility Management
Managing Security Risks in Real-World Enterprise Environments (CISO Panel)
Solving the World's Most Important InfoSec Problem: Crisis of Confidence
How to Protect Your Information Assets in Mobilized and Collaborative World
An Overview of Auto-ISAC, a group to help carmakers track and prevent cyber threats to cars
Are you a Fortune 1000 or government CIO, IT manager, or the equivalent? Then consider attending the BlackBerry Security Summit. You can register your interest here.
We'll be sharing more information in the coming weeks – stay tuned for more updates via the @BlackBerry4Biz Twitter handle, which will also be covering the event live on July 19.