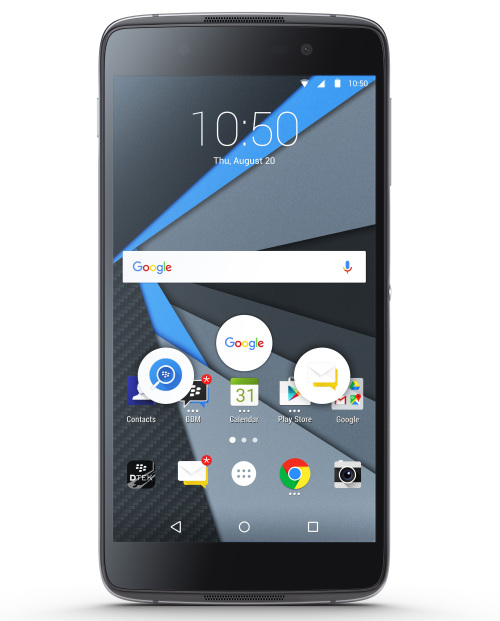 You wouldn't put money in a bank that didn't lock its safe, or leave the doors of your home unlocked at night. Having a smartphone that doesn't take your privacy seriously is the equivalent. Therein lies the problem with the majority of Android phones – they don't.
At BlackBerry, security has always been in our blood, and privacy has always been a priority. That's why DTEK50, the newest touchscreen-based addition to our secure Android line, puts how you share the details of your private life – pictures, locations, texts, and more – entirely under your control.
Our thinnest smartphone ever, DTEK50 is just 7.4mm thick. Combined with BlackBerry's intelligent keyboard, a beautiful 5.2'' scratch-resistant display, and a set of dazzling cameras, DTEK50's a device that's definitely worth getting excited about. Best of all, it's available at a great price.
Watch the introductory video below, and when you're done, read on to learn more about all of the features our new Android phone's got in store.
The Best of Android, with BlackBerry's Unique Flair
DTEK50 ships with Android 6.0 Marshmallow, combining BlackBerry's unique security, privacy, and productivity with the full Android experience. You'll have access to over a million Google Play apps and widgets, Google Now, and the ability to easily manage and stream from a wide range of smart devices. DTEK50 also features a number of our own enhancements: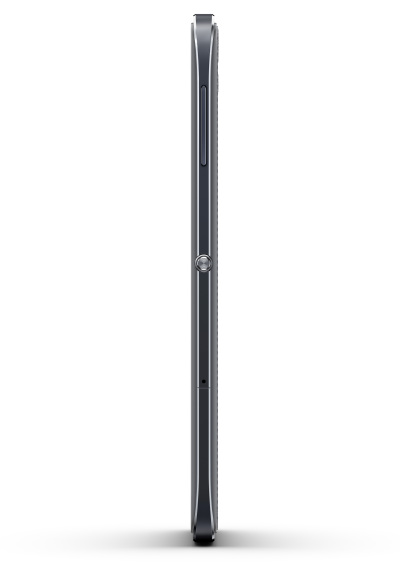 Beautiful, Cost-Effective, and Compact
DTEK50's stunning to look at. In addition to being the thinnest phone we've ever manufactured, it sports a 5.2'' full HD display capable of displaying 16 million colors. Made of scratch-resistant glass, the screen is treated with a specialized oil-resistant coating to protect against fingerprint smudges.
DTEK50 also sports a 13 MP rear-facing camera and an 8 MP front-facing flash camera, both equipped with a wide range of professional settings, including live color filters and manual controls.
A Superior, Intelligent Smart Keyboard
DTEK50's smart keyboard learns how you type and uses that information to increase your typing speed and accuracy. Through the BlackBerry Intelligent Keyboard software, it provides word suggestions in up to three languages of your choice and lets you flick them into place for faster conversations. While typing, you can also swipe horizontally from left to right to delete a previous word, and swipe vertically from top to bottom to toggle between letters, numbers, and characters.

Not All Smartphones Are Equally Secure
DTEK50 is packed with security features at both the hardware and software level to protect your device from malware and malicious tampering.
A Productivity-First Design
Keep your life organized with the BlackBerry Hub, an irreplaceable tool for consolidating all your communications, including email, calendar, social, or phone calls, in one place. Once you experience it, you'll wonder how you ever did without. Features include:
Fully Android, Super Secure
Not all Android smartphones are equally secure. With DTEK50, you have built-in armor protecting your personal information. Coupled with its productivity enhancements, technical specs, awesome cameras, beautiful design, and great price point, this makes DTEK50 a great choice for any Android user.

DTEK50 is now available to buy in a growing number of countries – from local carriers and retailers in the U.S., Canada, and the UK – and on ShopBlackBerry.com in these and other countries for $299 USD ($429 CDN, €339, and £275). To keep up with additional global channels and countries as they're announced, stay tuned to our DTEK50 availability blog.
Want to see more? Watch the webcast where we introduced DTEK50. Check out our DTEK50 photo albums to see close-ups of its form factor, colorful images of the device, screenshots of its customized Android UI, and photos from the launch event. Also, don't miss our other launch blogs about DTEK50, including: