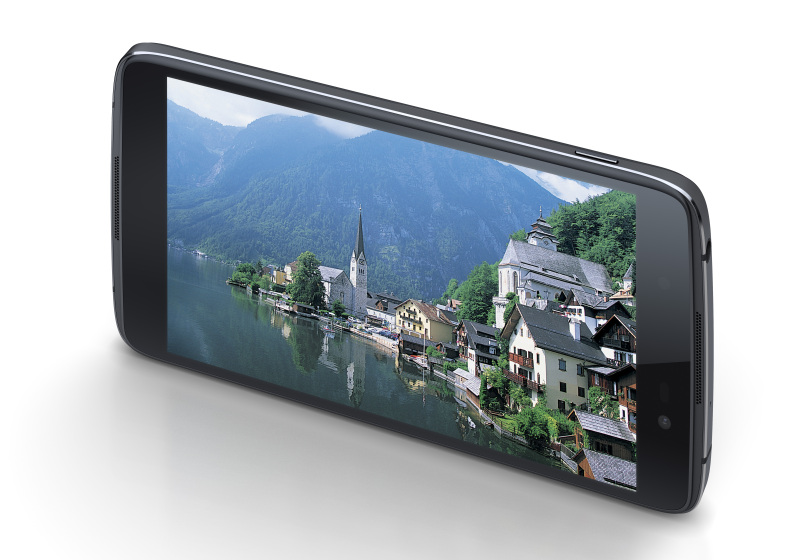 Whether you're looking to capture a selfie, take a photo of your meal, or just goof off on Snapchat, your smartphone's the way to do it. It's a window into your world for your friends, family, and followers. Using a low-grade camera means that window's dirty and smudged.
Enter DTEK50.
Engineered to deliver professional-looking photos, DTEK50 lets you capture the perfect selfie with an 8MP front-facing camera with flash and the perfect moment with a 13MP auto-focus rear camera. It's equipped with a range of professional settings like live color filters and manual controls.
But it's not just the camera features that make DTEK50 more than just a great way to capture blur-free photos (even in low light) – following are some of the other key factors that may make this the best all-around smartphone you've ever owned for capturing images and video.
1. Dazzling Photo Quality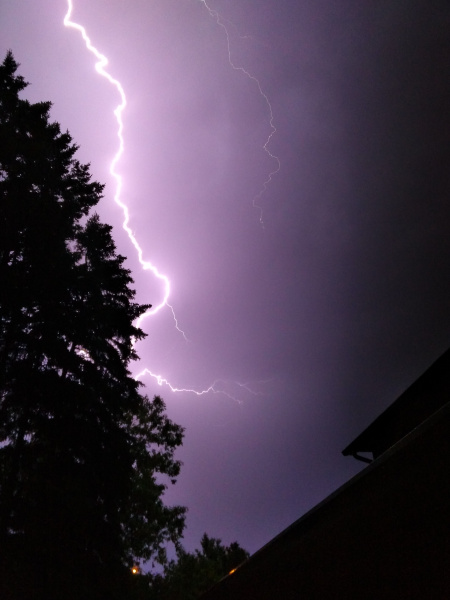 DTEK50's front and rear cameras integrate a range of professional-level technologies to make your photos look downright fantastic – see the shot taken to the left at night.
The 8MP front camera sports a fixed-focus lens with an 84-degree field of view, automatic image and video stabilization, a specialized selfie flash, and a wide-angle/panoramic selfie mode. Rated at f-2.2, this camera can capture images at a pixel size of 1.125 um. It's also capable of recording HD video at a resolution of up to 1080p at 30 frames per second.
The 13MP rear camera, meanwhile, features a 6-element, auto-focus f2.0 lens with 4x digital zoom. It is BlackBerry's fastest-performing camera to date. In addition to PDAF and its dual toned LED flash, it makes use of automatic face detection, can toggle between continuous focus and touch-to-focus, and offers a range of live filters that can be applied to your photos. Like the selfie cam, it can also record 30 frames-per-second HD video at up to 1080p.
Both cameras allow you to easily fine-tune how your photos and videos look:
Swipe left or right anywhere on your camera's viewfinder to quickly adjust exposure brightness, easily changing the look and feel of your photos.
Tweak photo quality and video resolution/frame-rate to save space or where quality isn't a concern. You can also toggle HDR on or off for photos.
Adjust your aspect ratio for wider or narrower field of view in your shots.
2. A Beautiful, Ultra-Sharp, Scratch-Resistant Screen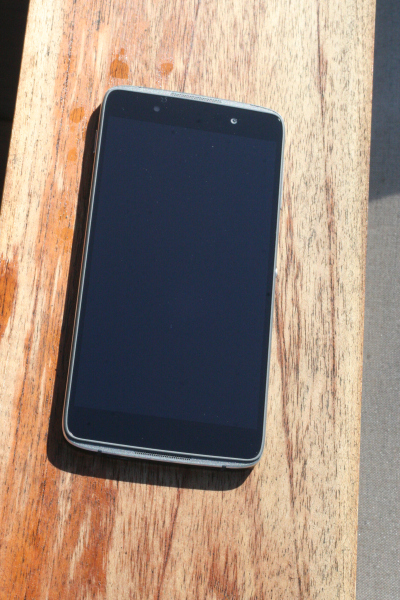 DTEK50's stunning, 5.2'" full HD screen is capable of displaying 16 million colors with 24-bit color depth. Composed of scratch-resistant glass, it features a specialized, smudge-proof coating to keep it looking crisp even with regular use. And thanks to DTEK50's 16:9 aspect ratio, 424 PPI pixel density, and 1920×1080 resolution, your photos will look as good onscreen as they will online.
3.  Potential for More Storage Than You May EVER Need
There are too many devices on the market that don't feature any sort of removable storage. That isn't something you need to worry about with DTEK50. Augmenting the 16 GB onboard storage is a microSD slot that can support up to 2 TB of storage. While the largest microSD cards today store 256 GB, you can use microSD adapters to connect to external storage of up to 2 TB.
How many photos is that? Well, using the formula from this respected photo publication, you could store almost 38,000 high-res, compressed JPEG images using an onboard 256 GB microSD card – and more than 301,000 photos on connected 2 TB external storage.
With DTEK50, you can capture photos and video to your heart's content – no missing out on a great moment because you're low on storage.

4. Keep your Photos Private
With malware, family pictures can be stolen. As well, if your data isn't automatically encrypted, as is the case on many popular smartphones, it could be accessed and shared online with potentially damaging consequences. It's scary, but this does happen on other phones. With DTEK50, your privacy and reputation is protected – all data stored on your BlackBerry device is encrypted automatically by default, so even if a thief gets access to your phone they can't access your personal files and other data on it.
Your phone is more than just a tool for keeping in touch. Through its cameras, it provides those close to you with a window into your world. And with DTEK50, that window will be clear, clean, and picture-perfect.
DTEK50 is now available to buy in a growing number of countries – from local carriers and retailers in the U.S., Canada, and the UK – and on ShopBlackBerry.com in these and other countries for $299 USD ($429 CDN, €339, and £275). To keep up with additional global channels and countries as they're announced, stay tuned to our DTEK50 availability blog.
Want to see more? Watch the webcast where we introduced DTEK50. Check out our DTEK50 photo albums to see close-ups of its form factor, colorful images of the device, screenshots of its customized Android UI, and photos from the launch event. Also, don't miss our other launch blogs about DTEK50, including: