Stay on the leading edge of secure mobile app development with these resources from BlackBerry.
Originally posted on the Inside BlackBerry Developer blog.

The BlackBerry Enterprise Apps Newsletter gives you the news and information you need to help you do more with your Mobile Platform. Build custom developed apps unique to your business, and deploy leading business apps that deliver enhanced collaboration, productivity, and performance.
We got you covered… You will learn more about development best practices, and our best-in-class platform SDK that does all the heavy lifting for you, like security, mobile back-end services, and connectivity, so you don't have to worry about it as a developer.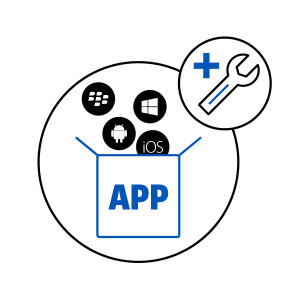 Newsletter Benefits:
Access to the Developer Webcast Series and Technical Videos
News and Updates for secure cross-platform mobile app development
Connect with developers and technical experts in the Dev Support Forum
Step-by-step App Build Process through our New Developer Website 
(access to developer tools, resources & BlackBerry Dynamics SDK)
…and much more
Register now to get the BlackBerry Enterprise Apps newsletter delivered directly to your inbox.
New Developers for Enterprise Apps Website 
We're excited to launch our new BlackBerry Developers for Enterprise Apps website with BlackBerry Dynamics integrated all into one place. The new site is now ready to better support your growing development needs and keep your business apps secured – anytime, anywhere, and on any device.
All the valuable resources developers rely on, conveniently grouped together under the "Resources" tab, including:

Downloads
Documentation
API Reference
Shared Services
Samples
Developer Community

Provides a simplified and supportive development process – Step by step Good Secured App "Get Started" resources are there to create enterprise ready applications to enable your organization and users to do more!