Thanks to everyone that brought their questions about DTEK50 to BlackBerry's first Facebook Live webcast! Earlier today (Thursday), I interviewed Global Head of Device Sales, Alex Thurber (right).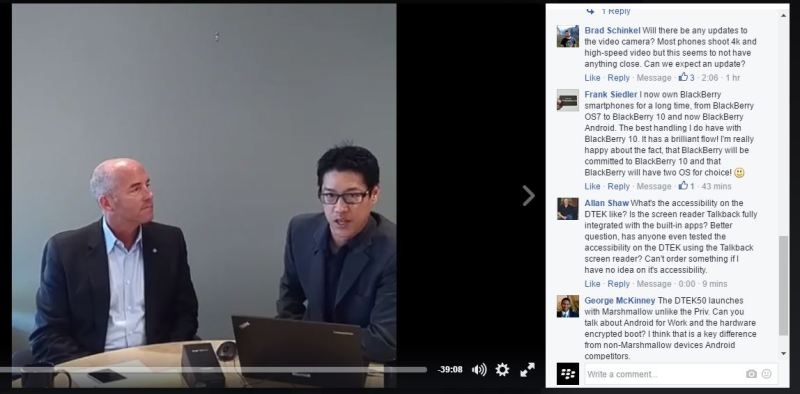 Over 45 minutes, Alex answered a huge number of YOUR questions about DTEK's svelte design, its end user features such as its sharp 13 MP camera, the productivity enhancements of its custom Android UI, the secure flavor of Android running on it, its coming global availability, and why it may be the perfect phone for your workforce.
Alex also answered your questions about BB10, including the coming updates and also the technical challenges of making a dual-boot Android/BlackBerry 10 phone.
Just simply log into our Facebook page (www.Facebook.com/BlackBerry) and you'll be able to watch the interview as well as see the live commentary (we got almost 1,000 comments and questions from our fans).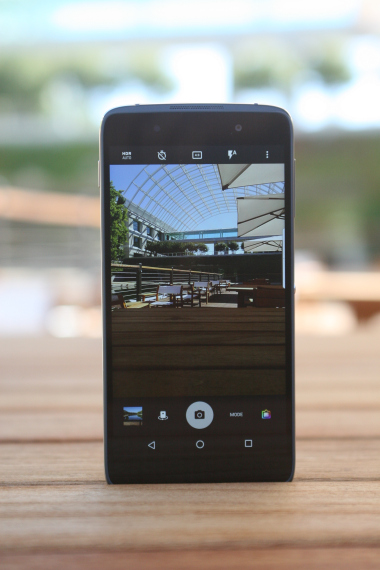 If you've still got questions, please check out the Web page www.BlackBerry.com/DTEK50, watch our videos, read our blogs, or send us questions via Twitter @BlackBerry, Facebook or Instagram. Use the hashtag #DTEK50 when possible.
DTEK50 is now available to buy in a growing number of countries – from local carriers and retailers in the U.S., Canada, and the UK – and on ShopBlackBerry.com in these and other countries for $299 USD ($429 CDN, €339, and £275). To keep up with additional global channels and countries as they're announced, stay tuned to our DTEK50 availability blog.
Want to see more? Check out our DTEK50 photo albums to see close-ups of its form factor, colorful images of the device, and screenshots of its customized Android UI, and don't miss our other launch blogs about DTEK50, including: