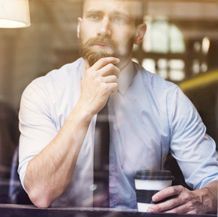 Disaster recovery – recovering from the loss of technology during a disaster – is a crucial part of the response to any emergency. E-commerce, email, inventory control, and supply chain management are just a few of the critical business functions that may be disrupted by anything from a fire to a hurricane. For a business to keep operating, its IT systems need to be brought back up as fast and as smoothly as possible – with backed-up data restored as necessary.
Written by George Hemming, Senior Enterprise Process Analyst for BlackBerry, for the AtHoc blog.
For professionals working in the disaster recovery field, ongoing education is vital. Professionals need to take a two-pronged approach. They have to be up to date on the latest technologies, and they need to understand the trends in emergency management and disaster planning.
There are many ways to approach this continuing education. A local university extension program or community college may offer courses in specific technologies and even in disaster recovery, for example. Some people are good at teaching themselves by reading professional journals and experimenting with new technology in their spare time.
For many professionals, however, organizations provide the ongoing education that tracks most closely with the developments in their field. Professional associations offer helpful resources on their websites, with even more available if you become a member. Some also offer certifications, which can enhance your career growth and professional opportunities.
Another big benefit of joining a professional association is attending the training sessions it sponsors. They are great opportunities for networking. You can meet with other professionals in your own field and other fields, and can exchange information with them.
Here are several groups to consider as you look to further your career:
Disaster Recovery Institute. This is where I got most of my education in disaster recovery. DRI offers certifications, conferences, training, and online resources. Professionals from DRI are often quoted by major news outlets on subjects ranging from the Zika virus to natural disasters.
(ISC)2. This group's full name is the International Information System Security Information Consortium. It offers more than half a dozen credentials related to information security – with both classroom and online training to help professionals prepare. Continuing education is required to maintain certification. A members-only section of the group's website offers access to publications, webinars, networking events, and other benefits. (ISC)2 has a close relationship with business continuity, and is referenced in some of the common body of knowledge books for the industry.
Disaster Recovery Information Exchange. DRIE, a nonprofit founded in Toronto in 1985, has a number of chapters across Canada. Its mission is "to promote business continuity planning, computer recovery planning, crisis management, and other related disciplines as integral components of an effective business strategy." The group holds workshops, webinars, and other events. Chapter meetings provide information as well as networking opportunities.
For more information on how AtHoc supports a range of critical business operations along with crisis communications, please visit the AtHoc website.