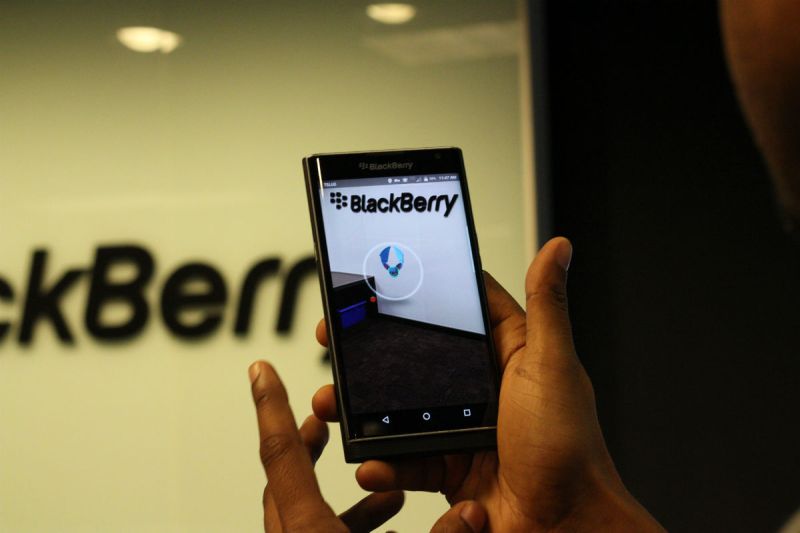 A Squirtle at the grocery store. A Charmander in your coworker's desk. A Meowth across the street. Every way you turn – Pokémon are everywhere!
Since the release of Pokémon GO just over a week ago, the augmented reality mobile app created by Niantic is taking the world by storm. It is not uncommon to see players with their devices roaming the streets looking for their newest catch. Here at BlackBerry, we too can't help but run around the office, local parks, and neighborhoods trying to catch 'em all.
GO on Android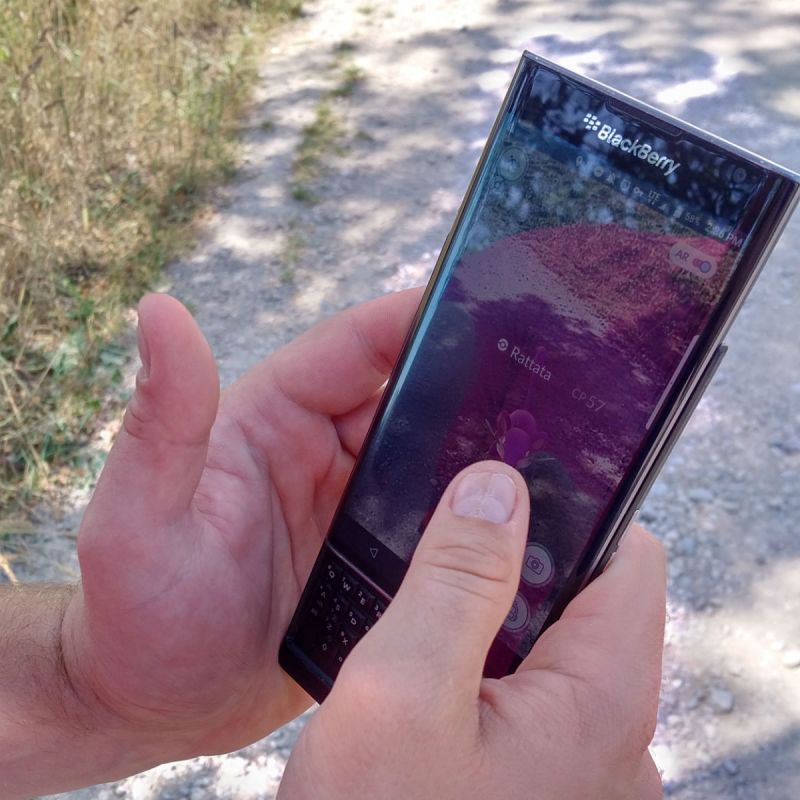 The world's new favorite pastime uses GPS on mobile devices and augmented reality to overlay Pokémon on top of your actual surroundings. This way players (or "trainers") – which can be personalized with clothing, hair, etc. on the game to look like you (or alter you) – can run around and catch Pokémon in real-time. Pokémon can be anywhere at any time – the closest thing you can get to a real life Pokémon experience.
Pokémon GO is a free-to-play app, available for both Android and iOS devices. And BlackBerry fans can join the Pokémon-catching fun using their PRIV, powered by Android! PRIV users have access to the Google Play store to download the fun-filled Pokémon Go app, as well as 1 million other Android apps on Google Play.
GO More Securely
While Pokémon GO is good, clean fun, some have accused the app maker, Niantic, of being a little casual with players' privacy. There have also been reports of users installing versions of the app carrying malware.
Not only can BlackBerry users enjoy the thrill of hurling a Pokéball at Digletts using PRIV, but they can play more securely than other device users can. BlackBerry puts privacy and security first in myriad ways, including the DTEK app that can monitor what information your apps are gathering, and also our very rapid Android security patching. When installing Pokémon Go, download the game only from Google Play to avoid installing malicious versions of the app from other app stores.
GO Productively
Stay on top of your emails and never miss a meeting while out catching Pokémon with the BlackBerry Productivity Tab.  Simply swipe over to glance at your unread emails or upcoming meetings, then swipe back into the game without ever having to leave your Pokémon unwatched. This means less to catch up on, and more eggs hatching to fill out your Pokédex, without losing any of your colossal 3410 mAh battery switching between applications. Best of all – you can just swipe the tab away if you feel a vibration without having to pause the game, and snag that Dragonite you've been chasing.
Be the very best, and unlock the power inside your PRIV. Go catch your Mewtwo, trainers!
A huge thank you to Dev Jugdeo, Senior Product Manager, and Nathan Lee, Product Management Coordination Student, at BlackBerry for your love and knowledge of Pokémon GO, and for sharing photos of your adventures!