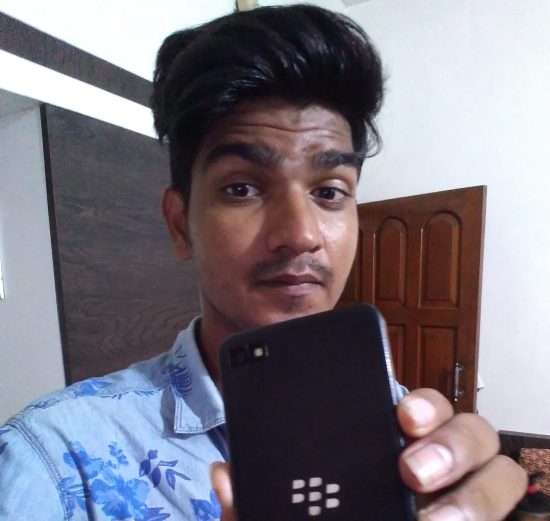 Hey there, #TeamBlackBerry!
On the heels of last month's double win, we're here today to recognize another super-fan for their devotion to our brand. July's superfan is Navneet Pathak (@NottyNavneet), a third-year IT student from Mumbai, India. In addition to pursuing his education, he also works as a team leader in a business process outsourcing firm.
For his dedication, Navneet wins a PRIV.
"I became a huge BlackBerry fan back in 2011, with the BlackBerry Bold 9900," says Navneet. "It was the first time I'd ever interacted with a smartphone, and it put a huge smile on my face. I've been using BlackBerry ever since."
Navneet's current daily driver is the Z10, which (as you can see from the above tweets) is indispensable to him. He has nothing but praise for BlackBerry's virtual keyboard, which he says is both fast and fluid, helping him type quickly, efficiently, and accurately. He's also quite taken with the Z10's music player and says the sound quality on the device is top-notch.
Outside of device-specific features, Navneet also has nothing but praise for the BlackBerry 10 OS, as well.
"BlackBerry has one of the finest operating systems in the world," explains Navneet. "It's fast, fluid, productive, and the battery life on BlackBerry devices is the best there is. It keeps me running all day long, and with the Hub, I can be social and connected really easily. I can send out emails and work without needing to carry around a bulky laptop – and that's really important for me."
"I think BlackBerry is defining how a smartphone should work," Navneet adds. "You can always trust in your BlackBerry device – trust that it will never let you down. I'm thankful that BlackBerry has always kept me so productive, and that it's been so consistently reliable."
To qualify as a Social Fan of the Month, you must follow both @JohnChen and @BlackBerry on Twitter, have a minimum of 200 followers, and post about BlackBerry on Twitter. You also must not be an existing member of the BlackBerry Elite program.