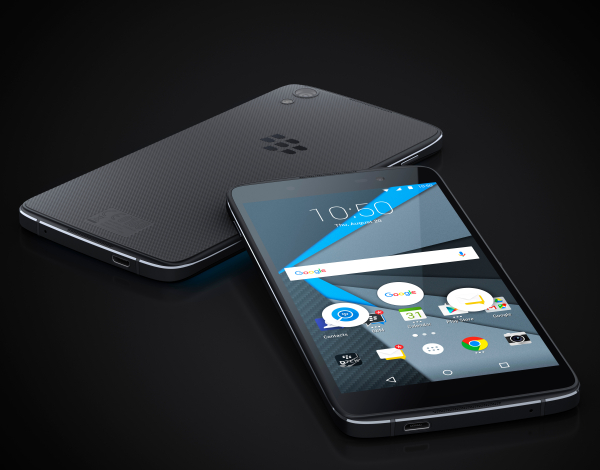 There's a lot to love about DTEK50, our newest secure Android smartphone – now available to buy on ShopBlackBerry and from select local carriers and retailers.
It's the thinnest device we've ever created, and stays svelte without skimping on size. Its top-grade cameras and beautiful screen make it an incredible cameraphone, and our unique take on Android means you'll stay productive no matter where you are. And last but not least, it's one of the most secure Android devices on the market.
Don't just take our word for how great it is, though. Lots of people are stoked about DTEK50 – and they aren't afraid to say it.
On Twitter, There's Tweets Aplenty About DTEK50's Launch
It's Got Instagram Excited, Too

@harrym20: Power of Android plus Security of BlackBerry.
@vrivera007: Truly excited that @blackberry is still in the game. I'll have to check this device out.
@amerbolbol Good phone for the price, should do well.
@im_chowdhury Honestly I became a fan of this phone. Good comeback BB
@ldstr8real BlackBerry PRIV is an awesome phone so I would expect the same from this phone good luck blackberry!
@cocobear0685 preordering!!
Ditto for Facebook…







 …And The Wider Web
(from The Globe and Mail)

(From The Verge)
"They didn't over-price it, they made a Chinese phone look good, and it has BlackBerry security. I think they might have a winner here. I won't drop my BlackBerry PRIV for it, but this looks nice." (Source)
As you can see, people are plenty excited about the latest addition to the BlackBerry family, and you should be too. So what are you waiting for? Pick a DTEK50 up yourself – details are below!
DTEK50 is now available to buy in a growing number of countries – from local carriers and retailers in the U.S., Canada, and the UK – and on ShopBlackBerry.com in these and other countries for $299 USD ($429 CDN, €339, and £275). To keep up with additional global channels and countries as they're announced, stay tuned to our DTEK50 availability blog.
Want to see more? Watch the webcast where we introduced DTEK50. Check out our DTEK50 photo albums to see close-ups of its form factor, colorful images of the device, screenshots of its customized Android UI, and photos from the launch event. Also, don't miss our other launch blogs about DTEK50, including: