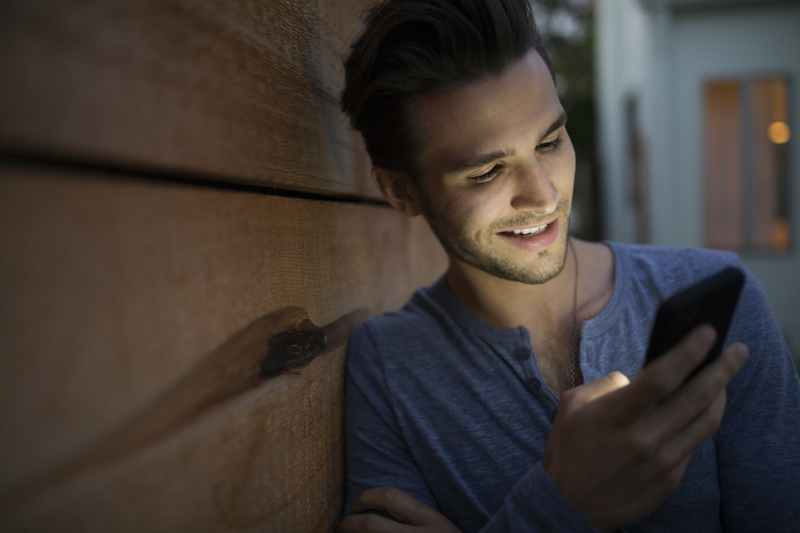 Have you updated your BBM today? If not, do it soon! We just released a new version with a bunch of great new features to improve your chat experience. Here are the big updates:
You can now make free video calls from BBM
Phone number registration gives new iOS and Android users another option for creating a BBM account
Group chat improvements help you communicate and coordinate with multiple people
New Discover screen connects you to new services and content – like stickers!
Retract has been expanded and now allows you to take back stickers, files, and other content in your chats
Update your BBM in BlackBerry World, Apple App Store and Google Play today.
1. Make Free Video Calls From BBM
The BBM Video feature we rolled out over the last couple of months has now officially moved beyond beta to the 1.0 release. This was the number-one requested feature for a long time, and reception has been very enthusiastic. The beta release has hosted millions of video calls in the last few weeks. BBM Video allows iOS and Android users to video chat with each other across platforms. (Note: BlackBerry 10 users already enjoy video calls with other BlackBerry 10 users over BBM.)
2. Register with a Phone Number (iOS and Android)
The new BBM adds a whole new way for iOS and Android users to create a BBM account: with their mobile number. We used to require an email address. Now we offer both options.
This has been a top-requested feature for a while, as it speeds up the process for signing up, resetting forgotten passwords, and finding friends to chat with.
For those used to the BBM PIN system, rest assured that you can continue use your PIN as before, connecting with others via that secure identification rather than revealing any other contact details.
3. Access New Services and Content from the Discover Screen
Your updated BBM comes with the new Discover screen. Accessible anytime from the BBM main top menu, the Discover screen is the place to find new sticker packs today – and will become the place to learn about more content, subscriptions, and other great services. Check back often, as we'll be adding to it regularly.
4. Chat with 250 Contacts in Easy-To-Find Group Chat
Did you know BBM has a group chat feature? If you didn't, you're not alone. We learned through research that many people haven't found this feature (formerly called "multiperson chat"), so we've brought it to the forefront in this latest version.
Group chat is a lot like 1:1 chat, but with more people – up to 250. When you send a message, everyone on the chat receives it. You can also send stickers and other content like pictures, voice notes, and Glympse locations. Before, you had to start a multiperson/group chat from the More menu. Now, you start one the same way you start a 1:1 chat. Either tap the blue button in the lower right, or tap the three dots in the upper right and then select Start Group Chat.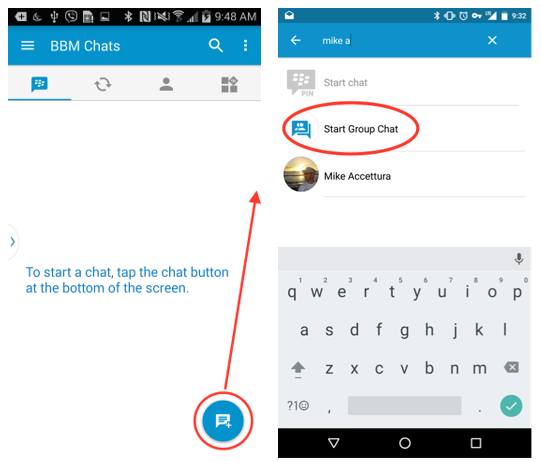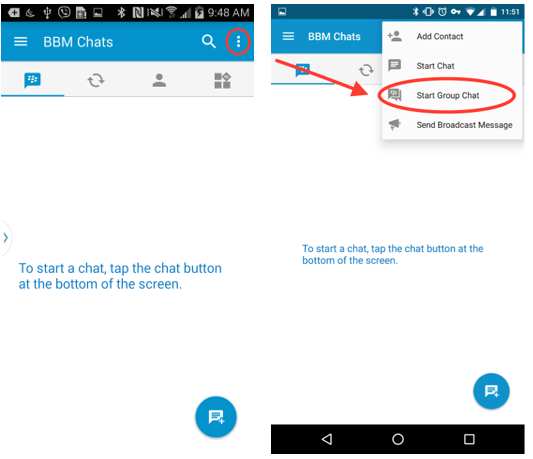 5. Retract Stickers, Files and More
Message retraction is a feature we started giving away for free in April (it was previously available only through a subscription). It used to let you "take back" messages you mistakenly (or regrettably) sent and wanted to erase. Now, you can also retract stickers, files, and other content you send via chat.
And More!
We also made several other improvements for people on iOS and Android devices.
iOS users can also:
Mute incoming chat notifications for 1:1 and group chats
Share photos from your Photos app to BBM (previously, you had to be in BBM to share pictures)
Choose to hide message preview in notifications
Those on Android can now:
Share content directly to frequently contacted BBM friends (Android 6.0+) through Android direct share framework, without having to open BBM
Set a duration for muting notifications
This release represents a lot of time and effort for us, and we're really excited to bring all these improvements to you. And now, it's time to get to work on the next one.
Be sure to download the new version today from BlackBerry World, Apple App Store, or Google Play so you can start enjoying all the new features.