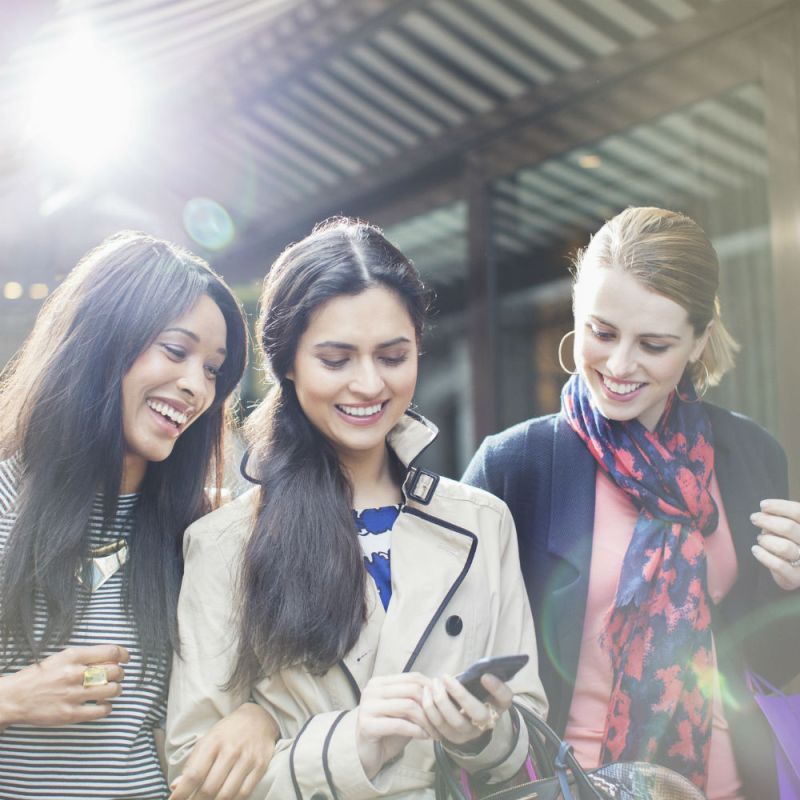 BBM offers a couple of different ways for groups of people, from enterprise co-workers, to business associates, to friends and relatives, to communicate and collaborate: group chat and Groups. They are two separate features inside BBM.
Unfortunately one of these options – group chat – has apparently been in "stealth" mode for years! Many of our users didn't know about it because they never discovered it. That's why we've given group chat more prominent placement in the latest release, now available from BlackBerry World, App Store, and Google Play.
Group Chat: Communicate, Coordinate, Keep In Touch
Formerly called "multiperson chat," group chats are just like 1:1 chats, but with more people – up to 250 people, actually. Also like 1:1 chats, group chats let you share stickers, pictures, voice notes, and your Glympse location. You can also name your group chats to make them easier to remember.
Group chats are great for:
Communicating with a large group
Coordinating get-togethers, gift-buying, or decisions among friends, family, and coworkers
Staying in touch with former colleagues, classmates, teammates, etc.
Now, when you initiate a chat, you can choose to make it a group chat and select multiple contacts. You can use the start chat button in the lower right, and then select Start Group Chat.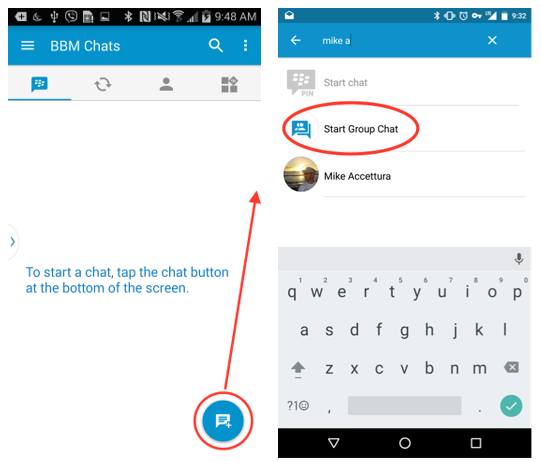 Or you can tap the three dots in the upper right and then select Start Group Chat.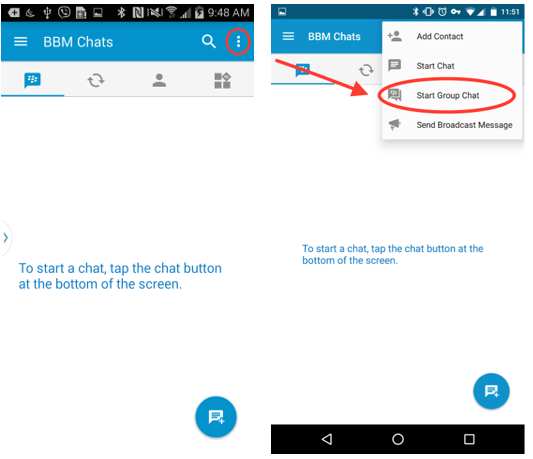 BBM Groups: Organize, Schedule, Assign
BBM Groups provide a lot more options to help you communicate and collaborate, but limit the number of participants to 50.
When you create a Group and invite your Contacts to join, you can use a shared calendar, make lists, and establish separate chat threads for different topics – all within a single Group.
BBM Groups are great for:
Organizing projects at work with meetings, milestones, and discussion threads
Planning events where people are responsible for particular items (like a potluck or a multi-family camping trip)
Coordinating among sports teams for rides, snacks, and game info
Add calendar events to your group to schedule meetings, track deadlines, or communicate important dates, games, or activities. Anyone in the group can create new events.
Create lists for to-dos, ideas, meeting action items, shopping, and more. You can assign items in a list to specific people, along with a due date. Everyone in the Group can view and edit the lists.
Different chat threads for different topics help keep discussions focused and organized. For example, you can have one chat about marketing for a new release, and another about quality assurance plans.
Upload pictures of the offsite, the whiteboard after a meeting, the game victory, the potluck buffet, the prototype, the party, or whatever else you want to the group to remember.
Your Group profile gives you easy access to all Group content.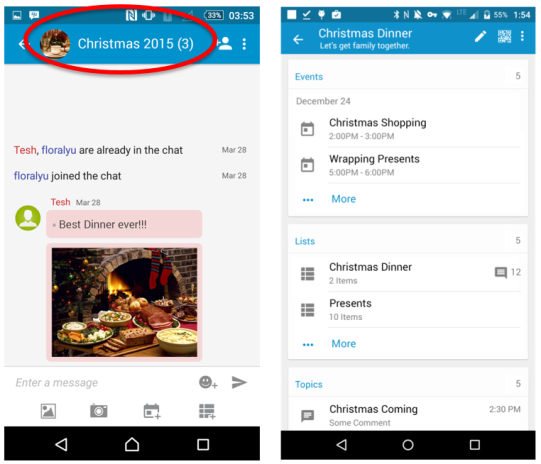 When you want to add pictures, lists, and calendar events, just use the chat attachment bar at the bottom of the screen. Everything you add (events, lists, and pictures) will appear in the chat.
Whenever you start a new group chat, you'll also have the option to make it a BBM Group, adding support for calendar events, lists, and topic chats. You can also still create a Group by using the Groups tab.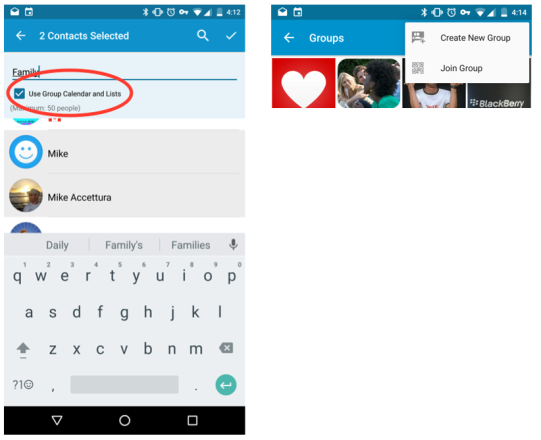 To return to group chats or Groups you've created or joined, either click the blue button to start a chat, and you'll see them listed along with your Contacts, or type the name in search.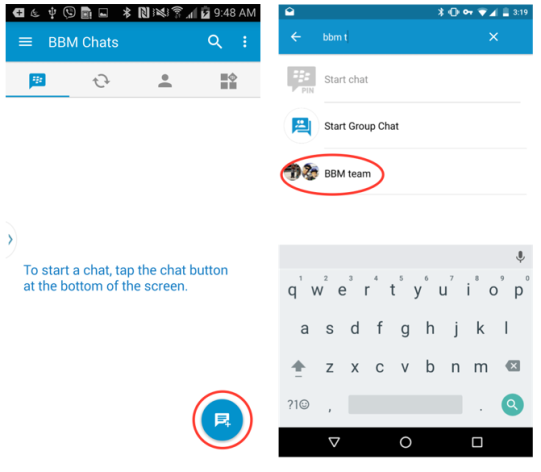 Hopefully this post has given you some new ideas about how BBM can help you communicate and collaborate with the groups of people in your life. Let us know in the comments how you already use, or plan to use group chat and Groups. And if you haven't already, don't forget to update your BBM in BlackBerry World, App Store, and Google Play today.