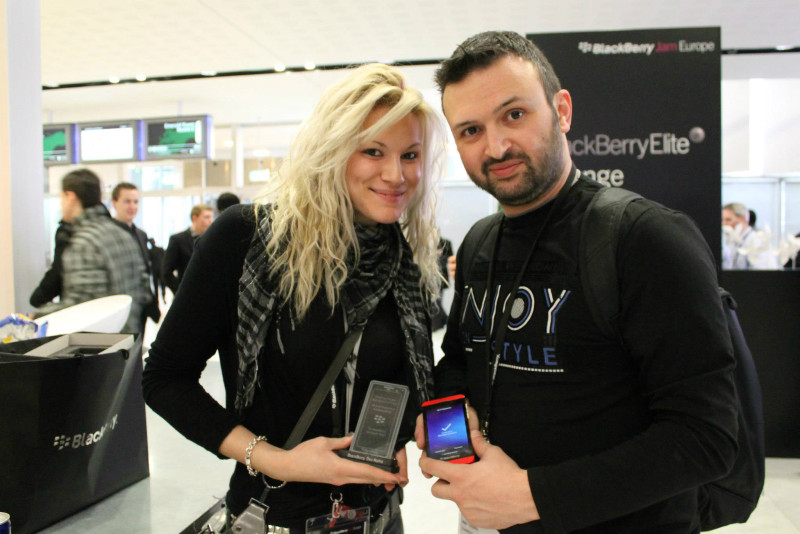 BlackBerry 10 developers dedicate their time to providing the millions of BlackBerry users the freedom of choice to use the apps that matter to them. Elite members are recognized for their ongoing contributions to the developer community (through technology forums and user groups), applications submitted to BlackBerry World, and enthusiasm around the BlackBerry platform. In gratitude, BlackBerry is spotlighting some of our most prolific developers. Meet the people that make the BlackBerry 10 apps that you love.
I've already had the opportunity to interview Marco Gallo, creator of All-Notes Backup and Air Messages; Michael Muth, creator of the BlackBullet and ClipMan apps; Alessandro Bellotti, creator of 30 BlackBerry 10 apps, including Echo – Voice Recorder and Call Blocker and ReCall; Brian Scheirer, creator of the Work Wide app; Jerome Carty, creator of 11 BlackBerry apps, including Twitter app Blaq; and Oliver Martinez, creator of 14 BlackBerry 10 apps, including the Face10 app.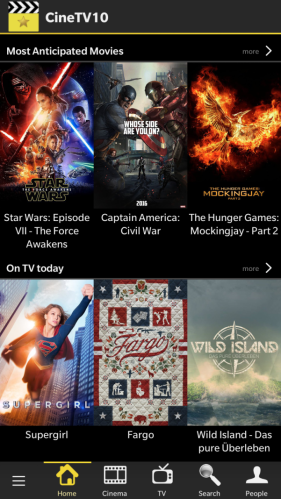 Today I am sharing my interview with Alex Christou, a BlackBerry Developer Elite and founder of TZapps, a mobile applications company based in Greece, and the creator of CineTV10, Alpha Browser, and Night Selfie Camera, to name a few.
Here's what Alex had to share with us:
How long have you been developing on the BlackBerry platform and what attracted you to it?
I started developing apps for BlackBerry when the first beta of BlackBerry 10 SDK was released.
As a long-time BlackBerry user, I was excited to experience the transition from BlackBerry OS to BlackBerry 10 – and I was not disappointed. I loved the clean and smooth interface of BlackBerry 10, as well as the gestures to access different features of the device. BlackBerry 10 is the only platform that offers an easy way to read long emails, edit documents, and respond to all my notifications in one place, which gives me the reassurance that I can be reachable and productive no matter where I am. But what really won me over was knowing that BlackBerry 10 was built on the company's strong background in security, giving me one less thing to worry about.
Are there features that stand out?
Other than the keyboard and BBM? Who needs more? I think BlackBerry 10 is still the very best mobile operating system in the market. It is very easy to use with a clean interface and offers a natural, seamless transition to and from apps. My favorite feature is the BlackBerry Hub, which allows me to find all my communications and notifications in one place and keeps me organized. Plus, with BlackBerry's keyboard, I'm able to respond at lightning fast-speeds – a feature that is simply unbeatable to me.
What kind of support have you received from BlackBerry?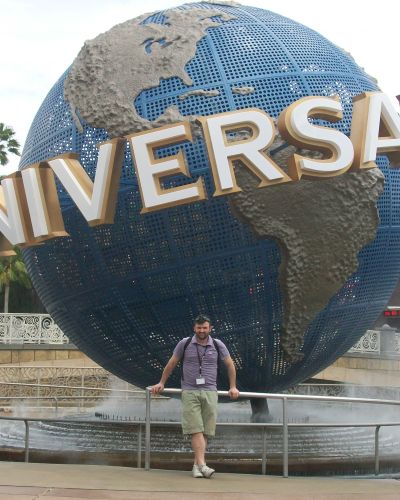 All the support a developer wishes for. Super active forums, samples, BlackBerry experts and evangelists always available and reachable, webinars, Jam events (I really miss those though), and the incredible BlackBerry Developer Community!
How did you get into developing apps?
I actually don't have a developer background, but I fell in love with BlackBerry with my first BlackBerry device. I live in Greece, and when I first got my device, BlackBerry was considered to be a strictly business-only phone and platform. There were almost no local apps available for consumers. However, I learned that BlackBerry 10 was in development, so I took advantage of the opportunity to work with other developers and fans to create a local developer group. Soon thereafter, we went from zero consumer apps to nearly a thousand apps available on BlackBerry 10 – all developed in Greece. We saw the huge potential, and there were so many tools available to get involved. Step by step and app by app, with the help of some portathons, I created more than 50 apps myself and things got serious.
Tell us about your apps – what are your inspirations?
I find inspiration for my apps through my personal life and create solutions that help me stay organized and in the know-how. The best thing about BlackBerry 10 apps is the integration with other apps, like calendar, contacts, and more, to create a more seamless experience.
I am a huge TV and movie fan, so CineTV10 fills my need to be alerted about the latest films available and news in the industry. It provides upcoming movie trailers, episode guides for TV shows, movies that actors played in, and notifications on when your favorite TV show will air next. Plus, you can create a calendar entry for the next episode of your favorite series or a release date for a movie, share a trailer for an upcoming movie on any social network, or share some movie details with your friends over BBM.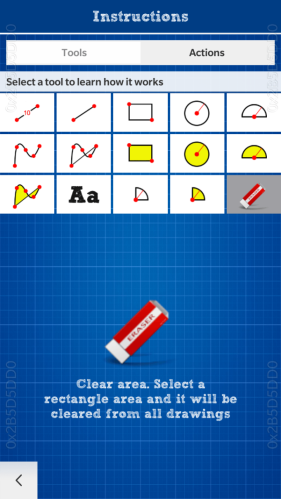 One of my other apps, Blueprints, was created to help me and my better half organize a floor plan in our apartment. I couldn't find a simple solution, so once again, I created one. I filled it with features that would be found in a typical blueprint, such as different shapes and colors, so it mirrored something people understood, but in an easy-to-use app.
What kind of momentum have you seen for your apps?
Nearly every app that I have launched was accompanied by video reviews from fan sites, which attribute to a significant number of downloads. I also saw a big uptick for CineTV10 during the last BlackBerry World Christmas Giveaway, where several apps are free for a limited time. It was the least I could do for BlackBerry community across the world, to offer one of my best apps for free as a token of my appreciation for the support I got over the years.
What other apps have you developed for BB10? Are any in the works now?
WebSplitter was my first ever app that got noticed and generated sales from almost every country in the world. Sounds for BBM, Alpha Browser, and Trendy deserve an honorable mention, along with Hangman Battles. I am a huge soccer fan, so I'm working on a native live score app that covers every league in the world and it really looks good so far.
What's the greatest moment you've had with BlackBerry?
My whole experience with BlackBerry has provided me with the opportunity to meet so many great people and travel the world. I have to choose BlackBerry Jam Europe in Amsterdam as one of my greatest moments because I didn't go there alone. Our Greek "gang" was there, and we were recognized for our work as a developer group and put Greece on the map for the number of apps and games we created. I was able to spend time with my BlackBerry friends from around the world, and I was also able get my hands on the Limited Edition Z10 for the first time – just making it an unbelievable experience.
Alex Christou has developed more than a dozen BB10 apps under the TZapps label. He's a BlackBerry Developer Elite who lives in Greece. You can learn more about him and his work on his blog or follow him on Facebook and Twitter.