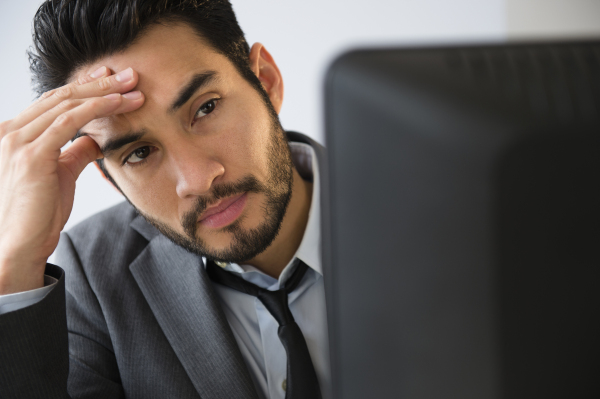 If you run a small or midsize business (SMB), you know the struggle of doing the work you want to do – innovating and growing your business – while keeping track of the business-critical, yet mundane, things that demand your attention. You're no doubt spread wide and thin trying to keep all the wheels of accounting, human resources, sales, marketing, IT, etc. moving in the same direction.
Mobility is a special challenge for SMBs. If you're running a small business, you're probably outsourcing IT to a consulting firm that is charging you every time a problem with an employee's smartphone crops up. And midsize businesses' IT staffs are overextended – provisioning, managing, and supporting employees' mobile devices are just more boxes on their very long to-do list.
You can't overlook the huge mobile security threat from your employees bringing devices onto your network to maintain access to their business apps, data, and communications. If you're like many SMBs, you're not enforcing IT security policies – if you even have them.
You're wide open for data loss (and the associated fines) if employees click on a phishing email, leave an unencrypted device at a restaurant, download a malware-laden app, or turn off authentication because it slows them down.
And, with cost pressures being what they are, you probably don't have the IT budget for a top-of-the-line, end-to-end security suite to lock down how, when, and where employees can use their smartphones – or the IT staff to manage it, even if you did.
BlackBerry's DTEK50 Builds-In Security So You Don't Have to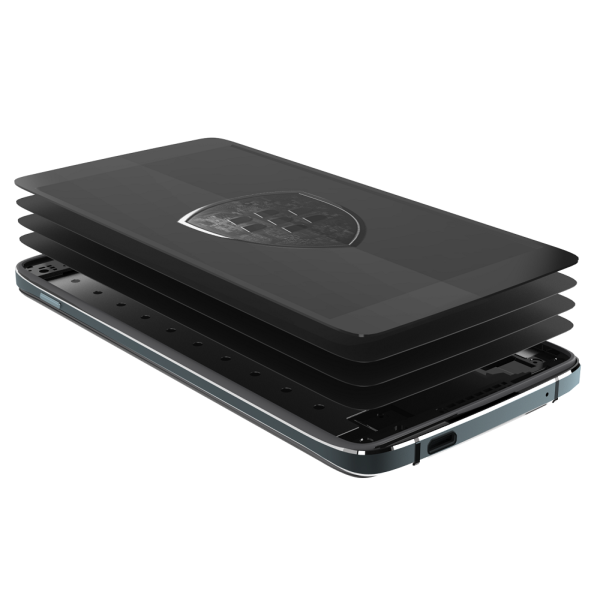 BlackBerry's new Android-powered DTEK50 is the smartphone you and your employees have been waiting for. It delivers out-of-the-box functionality, completely wrapped in serious security, at a price that cost-conscious SMBs and employees can afford.
DTEK50 is not like the other phones on the market. While it's backed by the most popular smartphone OS in the world, it bakes in security from the ground up to protect you, your employees, and your SMB from mobile threats.
A Stronger Android: This isn't your everyday Android. We add numerous patches and configuration changes, backed by the experts in BlackBerry's Security Research Group, to minimize the risk that DTEK50 will be hacked. Also, DTEK50's secure boot checks each step of the startup process to ensure it hasn't been tampered with since the last restart as an extra layer of protection against accidentally downloading malware-laden apps. With these modifications to Android, DTEK50 does some of IT's heavy lifting to help protect SMBs that don't have enough time or resources to deal with mobile malware threats.
Frequent OS Updates: We established with our first Android device, PRIV, that we're the fastest device maker to deliver Android security updates. Our competitors wait weeks or months to release Android patches, but DTEK50 and PRIV get them practically as soon as Google releases them. This means less opportunity for a device to be vulnerable to an already-known threat.
Protection for Data on Lost Devices: Every time an employee loses his or her smartphone (which happens a lot), your key business data – customer information, emails, intellectual property – is at risk of falling into the wrong hands. DTEK50 encrypts data by default by government-grade FIPS 140-2 encryption, automatically protecting the data on DTEK50 from unwarranted access, even if the device is lost or stolen.
Security at the Chip Level: Our hardware root of trust adds security keys to DTEK50's processor as it's being built, rather than layering it on afterward with extra software, like our competitors do. Add-ons can create conflicts with other hardware or software on a device. Fewer potential conflicts means fewer malfunctioning devices and less employee downtime.
Complete Control of Your Own Privacy: DTEK by BlackBerry continually monitors users' apps and operating system for potential privacy risks, like rogue apps that take pictures, send texts, or use the devices' microphone without permission. Not only that, but DTEK also tells the user what to do to eliminate the risk, turning DTEK50 into a monitoring and remediation partner to your IT resources.
DTEK50's Robust Features Keep You Connected
DTEK50 is a true workhorse that gives you and your employees nonstop access to the apps and data they depend on to get their jobs done.
App-tastic: Apps are what transform a smartphone from just a telephone into a do-it-all, on-the-go productivity device for mobile workers. DTEK50 offers full access to over 1 million apps in the Google Play store. With serious productivity tools, like Microsoft Office, Salesforce, or QuickBooks, workers can get tons of work done anywhere and anytime, right from the palm of their hand. And, if a difficult client situation leaves them a little stressed out, they can take a short breather with fun apps like Pokemon GO, Instagram, or Spotify. Whether for work or play, you can find it all (and more) in Google Play.
Typing Accuracy: Autocorrect, fat fingers, and moving too fast make it all too easy to make typos on a smartphone, but a misspelled word or a missing "not" in a sentence can change the entire meaning of a message. DTEK50's onscreen Intelligent Keyboard learns from users to increase typing accuracy and speed. Also, Type by Swiping enables one-hand typing by letting you slide a finger from letter to letter to spell words. These features reduce the opportunity for typos that might cost you a customer's goodwill, if not serious money or even legal action.
Stay Organized with BlackBerry Hub: With all of your emails, instant messages, texts, phone calls, calendar, and social networking consolidated in a single app, BlackBerry Hub will turn you into a communications powerhouse. Forget flipping from app to app to check your messages and social media communications – it's all right there on Hub's display.
Thin, Light, and Powerful: At just 7.4mm thin, DTEK50 is the slimmest BlackBerry ever made, and its 135g weight barely tips the scale. But within that slight package is a powerful, 2,610 mAh battery that delivers up to 17 hours on a single charge, plus rapid-charging technology should all of your productivity make you run out of juice.
Easy on the Eyes: DTEK50's 5.2", full-HD display is the ideal screen to view business documents on the go. It also serves as the perfect canvas for photos and videos taken with the 13MP rear-facing camera or the 8MP front-facing camera, both of which deliver 30fps video, which make it easy for field technicians, for example, to send photos of malfunctioning machines or parts that need to be ordered to their colleagues back at the office.
DTEK50 Won't Bust Your Budget

Cost is always a consideration, whether you're buying devices for your employees or your workers are trying to select the perfect phone to use for work and play. DTEK50 not only treats users' business and personal information with the utmost privacy they demand, it does it at a price point anyone can afford.
If you're ready to say goodbye to the usual smartphone and switch to a device that enables security and productivity, check out BlackBerry's secure Android DTEK50.
DTEK50 is now available to buy in a growing number of countries – from local carriers and retailers in the U.S., Canada, and the UK – and on ShopBlackBerry.com in these and other countries for $299 USD ($429 CDN, €339, and £275). To keep up with additional global channels and countries as they're announced, stay tuned to our DTEK50 availability blog.