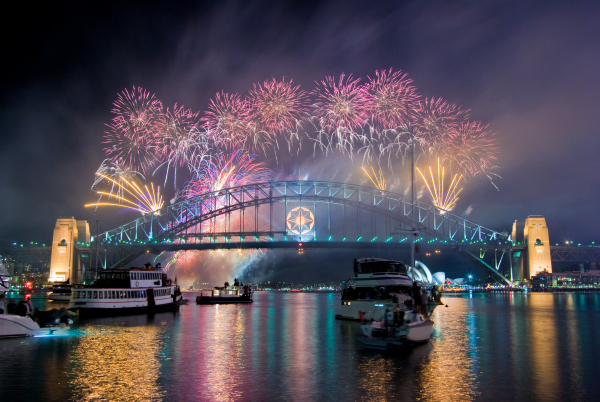 It's always exciting to celebrate growth in a business, and at BlackBerry, we've had plenty to celebrate.  Throughout 2016, we've been going strong, especially in Australia and New Zealand. Following our solid performance in the previous quarter and an awesome annual Security Summit, we're happy to share a few of the customers that have come on board in Australia and New Zealand, which are key enterprise markets for BlackBerry globally.
(This blog is from Paul Crighton, Vice-President of Sales for the Australia/New Zealand region for BlackBerry.)
These customers – SIRVA, Buddle Findlay, Catholic Church Insurance and Macquarie University – are from a range of different industries. Between them, they collectively have hundreds of different security requirements and demands. Among others, these include locking down devices, securing content accessed via mobile, encrypting files sent to third parties, and lastly, ensuring the physical safety of personnel.
They trusted BlackBerry's worldwide reputation with security to provide them with the best possible solution. Now more than ever, it is critical for businesses to secure all aspects of their operations, from mobile devices to people to applications and content. For more than 15 years, BlackBerry has been at the forefront of offering the means to accomplish this, providing the most secure solutions to governments and regulated industries alike.
When I speak to customers, it is apparent that businesses of all sizes are sharing huge amounts of personal financial, and otherwise sensitive information both internally and externally via mobile devices.
They need a way to protect this information from misuse, even when it leaves their firewall. BlackBerry Workspaces provides exactly that, giving IT total control over a business's most sensitive documents, regardless of who they're shared with and where. It is also architected to provide a consistent experience across devices, and to be easy to use for both administrators and end users.
These factors together are why Catholic Church Insurance and others are choosing BlackBerry Workspaces.

A firm that addresses the insurance needs of Catholic organizations, Catholic Church insurance works with educational establishments, aged care facilities, welfare organizations, and churches.
"With a lot of personal and financial information being shared both in and outside our organization, it was of paramount of importance that we could share client documents securely," explains Catholic Church Insurance Information Security Officer Tony Lawrence. "BlackBerry Workspaces is simple and straightforward, both in deployment and for our users, meaning it's been easy for our employees to keep documents secure and remain productive."
Protecting personal information is not the only priority, nor is security entirely about safeguarding corporate information. BlackBerry is also in the business of protecting people. AtHoc, our secure crisis communications platform, offers real-time reporting, targeted alerts, and easy scalability, allowing organizations to keep everyone safe when disaster strikes.
It was with this in mind that Macquarie University, one of Australia's leading educational institutions, deployed AtHoc in order to protect its 40,000 students and 3000 staff.
"Knowing that the AtHoc solution is also used by US and Australian defense forces gives us peace of mind," explains John Durbridge, Campus Security Manager, Property, Macquarie University. "But better still…the AtHoc customer service team is always on-hand to support us."
Even in light of all the other requirements of modern mobility, mobile device management is still highly relevant. BlackBerry UEM allows IT to manage their entire mobile infrastructure from a single interface. It also integrates readily with the rest of our portfolio, for when a business's needs evolve.

Global moving company SIRVA and leading New Zealand commercial and public law firm Buddle Findlay have both deployed BlackBerry UEM for its usability, functionality, and ability to adapt to unique deployment requirements.
"We always use the latest in technology to service our clients, and we needed a solution that helped us to securely collate data in the field and retain our competitive edge," says SIRVA IT Support Officer Corey Buchanan. "When we implemented BlackBerry UEM , we were instantly impressed with the software's capability to solve our immediate issues and support our future plans."
Buddle Findlay is also using the BlackBerry Enterprise Mobility Suites, which allows them to securely deploy the iManage Worksite Mobility App onto their iOS devices, enabling their 280 staff in the field; Good also helps them to better protect client information, applying strong file controls to sensitive documents that are accessed via mobile device.
We are living in a world where data is shared in seconds, and communication is faster and clearer than ever before. With this speed comes the responsibility of protecting our clients, and we're proud to be able to offer the software to support their growth. These new deployments signify that when you think security, BlackBerry's still the first name that comes to mind.