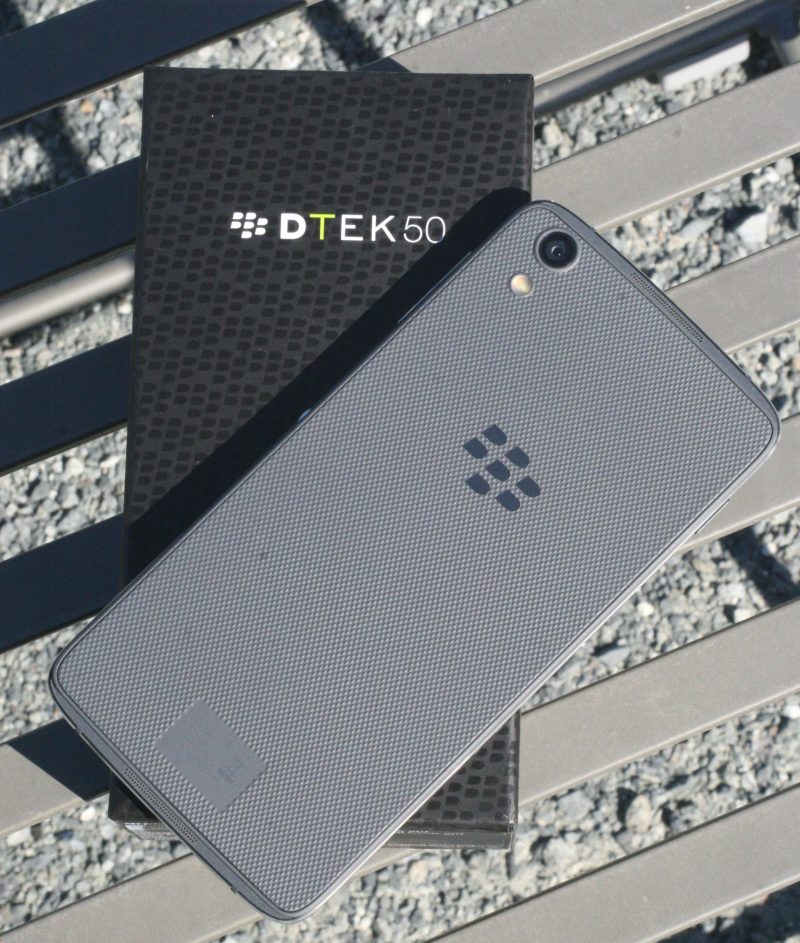 It's harder than ever to protect business information, especially given the challenges represented by BYOD. Unsafe user practices coupled with lax handset makers mean that nearly 90% of Android devices are insecure.  Perhaps that's why 86% of executives worry their company's security won't be enough to protect them from hackers or malware.
To assist enterprises in addressing these challenges – and make employees on Android more productive – we released DTEK50. In addition to being equipped with a host of unique BlackBerry security measures, it's packed with features made to help employees work smarter.
If you're looking to outfit your business (or yourself) with DTEK50, we've got great news! The pre-order period has officially ended, and it's now available for purchase! Even better, for a limited time, anyone who purchases the device from our pop-up store at Brookfield Place in New York City, will receive a complimentary BlackBerry Mobile Power Pack, a high-capacity portable charger valued at $59.99 USD!
Below, you'll find a complete list of carriers and retailers where you can purchase our newest Secure Android Smartphone.
UNITED STATES
B&H
Best Buy
NewEgg
ShopBlackBerry
Staples
CANADA
Amazon
Blue Shop
Bell
Best Buy
Costco
CrackBerry
NCIX
Rogers
SaskTel
ShopBlackBerry
Staples
TELUS
Videotron
WIND
UK
Amazon
Buymobiles
Carphone Warehouse
Clove
Rapid Mobile
ShopBlackBerry
Unlocked Mobiles
EASTERN EUROPE
Celkom Praha
eD System CZ
Ilex
IRD distribuce, s.r.o
FRANCE
FNAC
ShopBlackBerry – Pre-order
ITALY
Amazon Italy
Eprice
Euronics Castoldi
Euronics – DIMO
IRES – SME
Monclick
Mondadori
ShopBlackBerry
SPAIN
ShopBlackBerry
NETHERLANDS
Belsimpel
Bol.com
Coolblue
ShopBlackBerry
Wehkamp
GERMANY
1&1
Amazon
MediaMarkt
Saturn
ShopBlackBerry – Pre-order
Vodafone
Want to see more? Check out our DTEK50 photo albums to see close-ups of its form factor, colorful images of the device, and screenshots of its customized Android UI, and don't miss our other launch blogs about DTEK50, including: