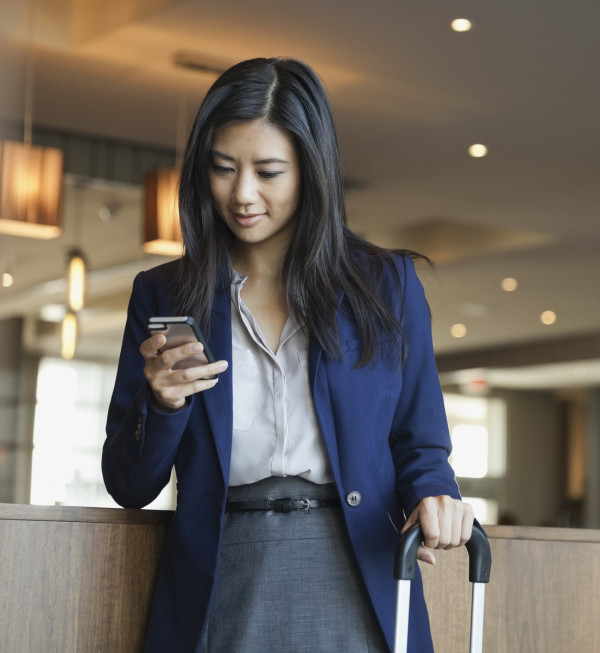 Today marks the release of Apple's iOS 10, and we're excited to announce that our software is ready day one to support mobile workers eager to upgrade to the latest version while keeping them secure. With BlackBerry Enterprise Mobility Suite (formerly known as Good Secure EMM Suites), it's easy for IT to support the latest end user enhancements and enterprise capabilities, and our essential BlackBerry apps have been updated for iOS 10 and are available in the App Store.
When paired with iOS 10, BlackBerry enhances Apple's security and enterprise readiness. We go beyond support for just MDM capabilities, enabling a layered approach that meets the most demanding security requirements – and it's all managed from a single console. This is partly why Gartner gives BlackBerry software the highest scores in all 6 use cases of its Critical Capabilities for High-Security Mobility Management.
Day one readiness for iOS 10 spans all key components of the BlackBerry Enterprise Mobility Suite, including BlackBerry Dynamics (formerly known as Good Dynamics), our secure application platform and containerization solution, and BlackBerry Work (formerly known as Good Work), our secure business email and productivity app. This extends to BlackBerry Access, BlackBerry Connect, BlackBerry Share (formerly known as Good Access, Good Connect, and Good Share, respectively), and many more in the broad ecosystem of over 2,000 custom and third-party apps secured for BlackBerry Dynamics. BlackBerry for Enterprise has also been updated to ensure a smooth iOS 10 upgrade process for customers yet to transition to BlackBerry Work.
We've also ensured that BlackBerry Unified Endpoint Manager (UEM) (formerly known as BES12), our complete multi-OS mobility management solution, and BlackBerry Workspaces (formerly known as WatchDox by BlackBerry), our enterprise file synchronization and sharing platform – named a Leader in Forrester's EFSS Wave Report – are ready for iOS 10 on day one.
Essential BlackBerry UEM security capabilities such as the BlackBerry Secure Gateway Service, which allows iOS devices with MDM controls to securely access work email via the built-in Mail app, and BlackBerry Secure Connect Plus, which extends a secure IP tunnel between devices and apps and your organization's network, are supported on iOS 10. Powered by BlackBerry's global secure communications infrastructure, these services enhance enterprise security for iOS while ensuring a seamless experience for your end users.
By complementing iOS 10 with world-class containerization, rich app-specific policies, and a diverse, flexible solutions portfolio, we deliver true data security for iOS users inside and outside the enterprise perimeter.
iOS 10 Highlights
iOS 10 comes packaged with a number of new features and enhancements to the user experience on Apple iPhone and iPad devices. Among others, these include enhanced Messages, Maps, and Photos apps, improved machine learning and contextual intelligence for Siri. Apple has also introduced a redesigned lockscreen and notifications experience.

Given the broad appeal of the many consumer-focused enhancements included with iOS 10, IT should expect that many users will want to immediately upgrade in order to gain access to these new features from Apple. As Software Update notifications are pushed to users, IT can expect a large portion of remaining users to upgrade to iOS 10 in the near term.
What IT Needs to Do Now
In order to support iOS 10, organizations should make sure users have the latest version of all apps, as many will require updates to run properly. For most apps, if the end user has enabled auto-update on the device, these updates will be automatically downloaded to the device. If users do not have auto-update enabled, IT may wish to communicate the importance of using the latest apps for iOS 10 and encourage users to update manually.
The BlackBerry apps below have all been updated for iOS 10 and are now available in the App Store – it's recommended that users install the latest versions:
Good for BES12 Version 12.5.506 and above
Good Work Version 2.4.0 and above
Good Access Version 2.6.2 and above
Good Connect Version 2.3.19 and above
Good Share Version 3.2.4 and above
Good for Enterprise Version 3.2.5 and above
WatchDox for Good Version 4.0.4 and above
BlackBerry Workspaces Version 4.8.0 and above
For ISV and custom apps, the BlackBerry Dynamics SDK for iOS v2.4.0.5018 and above supports iOS 10 today. For the latest list of BlackBerry ISV partner apps that are ready for iOS 10, please visit the Admins for Good Solutions community. It's important to confirm ISV app readiness prior to upgrading to iOS 10 – so for the most up-to-date information, please contact ISVs directly.
Day one readiness for iOS 10 across the BlackBerry Enterprise Mobility Suite helps to ensure that our customers are fully prepared for their users to upgrade, and further demonstrates why so many trust BlackBerry to secure their multi-OS environments and deliver best-in-class business productivity tools.