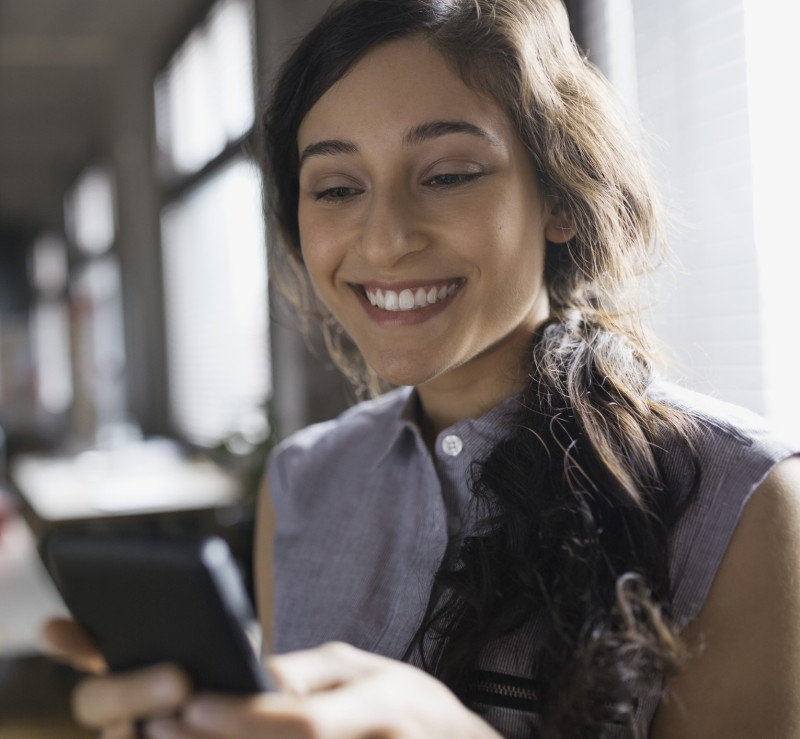 To understand how software is an integral part of BlackBerry's DNA, look no further than the BlackBerry Hub and its associated productivity apps, which have consistently rated as one of the most popular features of both BlackBerry 10 and PRIV. Software like the Hub is at the core of the quintessential BlackBerry experience, and is consistently rated as THE way to get more things done by enterprise users in every industry. Last month, we decided to bring that productivity to other platforms, extending Hub, Calendar, and Password Keeper to one billion people on Android through Hub+, a new subscription service.
We initially launched Hub+ as a free trial on Android Marshmallow, with only the Hub, Calendar, and Password Keeper available. Today, we are happy to announce the remainder of our productivity suite (Contacts, Tasks, Device Search, Notes, and Launcher) is now available to Android users for a free 30-day trial period and for just 99 cents a month.*
The BlackBerry Hub, Calendar, Password Keeper, and Launcher will continue to be available as part of a free, ad-supported offering.
Even better, we've officially expanded Hub+ access to smartphones running Android 5.0 Lollipop or later. We've also removed some of the initial requirements to allow Hub+ to run on more screen sizes, so have another look to see if your smartphone is now supported. As of today, more than 3,000 smartphone versions can run Hub+, and that number keeps growing. Note: Hub+ requires 2GB of RAM or more, and does not currently support tablets.
Existing users have been giving Hub+ highly positive reviews on the Google Play store:
BlackBerry Hub
"BlackBerry at its best. Not perfect, but every update gets it closer to the smooth bb10 experience. Pinch filter is back. Keep it up, BlackBerry."
"I reluctantly switched to Android after ages with BlackBerry. The Hub was one of the things I missed the most. Now I am happy!" 
"Awesome! Allows the best part of BlackBerry to live on in Android."
"Technology at its finest. If tracking your messages from social to email and text is important to you, nothing beats this or comes close."  
Calendar
"It's nice to have the BlackBerry apps (some of them so far, anyway) on my Galaxy. I missed the Calendar app. Happy to have the Hub too. I guess it was inevitable with BlackBerry making the move to Android OS." 
"Great calendar…This is the best calendar available and the new widget makes seeing the current date on the home screen much easier."
"Like the layout and simplicity of the app. I have synced all of my calendars, and it works perfectly."
"Does a nice job, especially for the ability to dial the number and the meeting code."
"Former BB user. Tried all of the 4+ star Android calendar apps. Didn't love any of them. This is hands down the best calendar app on Google Play."
Password Keeper
"Thank you!! Oh, how I've missed my BlackBerry features. Thanks for bringing it to Android. Love everything about BlackBerry, just couldn't love the phones anymore. So glad it made its way to Android."
"Like others that loved BB10 OS, I am pleased that this is now available for Android. I was reasonably happy with my previous password manager but ditched it immediately this came out for one reason, and that is, I trust BlackBerry with this kind of information."
"Nice to have a simple, easy to use, FREE app to collect all of my passwords because I have 1000 of them. Works perfectly."
"Does just what I need — stores my passwords, and lets me generate new passwords. It is simple to use and set up. Easy to add new passwords and to copy/paste. I had installed EnPass (which seems to be the most popular password keeper app on Android), but never really used it. YMMV, but I like the look and feel and workflow of Password Keeper more. Love this app, and I use it everyday."
"Love it. One of BlackBerry's best apps."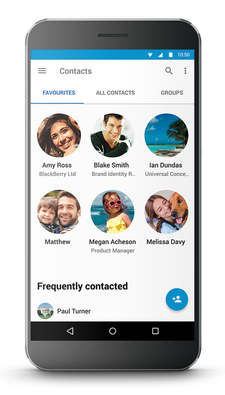 We haven't just introduced new apps into the Hub+ suite, though. We've also applied substantial updates to BlackBerry applications across the board, including Hub, Calendar, and Contacts. As requested by many of our users, we have introduced a BlackBerry Hub widget! Hub also now supports HTML signatures and SCEP/Certificate-based authentication. Some noteworthy improvements in BlackBerry Calendar include quick reminders and out-of-office availability.
You can read about the updates in greater detail here.
To try out BlackBerry Hub+, go to the Google Play Store on your smartphone and search for BlackBerry Hub, then download the BlackBerry Hub+ Services app onto your phone. From there, you can click the Hub+ Services icon on your home screen, and tap "Apps by BlackBerry" to install the entire suite of apps or just a few of your favorites.
We're always seeking ways to improve the BlackBerry experience. Keep an eye on our blog for future announcements!
Note: apps may not show up in Google Play for up to 24 hours from this announcement.