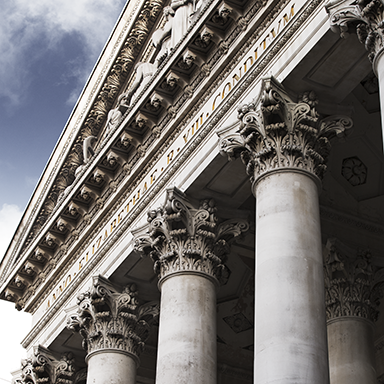 Earlier this month, the United States Army officially endorsed BlackBerry's AtHoc Crisis Communications Platform through to April 2019. AtHoc already protects over 600,000 Army personnel at more than 65 facilities worldwide by delivering critical data to soldiers and other personnel during emergencies.
(Dubhe Beinhorn is a Vice-President for BlackBerry's AtHoc division, overseeing federal civilian, state and local government sales, business development and channel relationships.) 
This is only the latest win BlackBerry has with the U.S. Government (follow the #GovTrusted hashtag on Twitter to see the latest).
We support over 80,000 users across multiple divisions of the Department of Homeland Security, including the United States Coast Guard, which expanded its long-running relationship with AtHoc last month. That same month, the United States Senate selected AtHoc as its primary crisis communications solution, and we received Security Technical Implementation Guide (STIG) approval from DISA for both BlackBerry UEM and BlackBerry OS 10.3.2.
Other US departments and agencies in which BlackBerry solutions have been deployed include:
Trusted by 16 of the World's G20 Governments
The United States government isn't the only one that BlackBerry keeps winning contracts with. Eighty percent of the world's G20 governments trust us. We also hold over 80 high-level security certifications and approvals, more than any of our competitors.
This is because security is the cornerstone of every BlackBerry product, and it always has been. Government agencies, which tend to have the highest security requirements, appreciate that.
Our solutions portfolio is also among the most extensive on the market:
For nearly twenty years, BlackBerry has delivered the most secure solutions and devices to the table. For decades, we've led the pack in security. With decades of experience, an expansive portfolio, and more certifications than any other provider on the market, it's clear why government trusts BlackBerry to protect their most sensitive, critical data, even as the threat landscape changes around them.
There's secure, and then there's BlackBerry Secure – which will you choose to be?