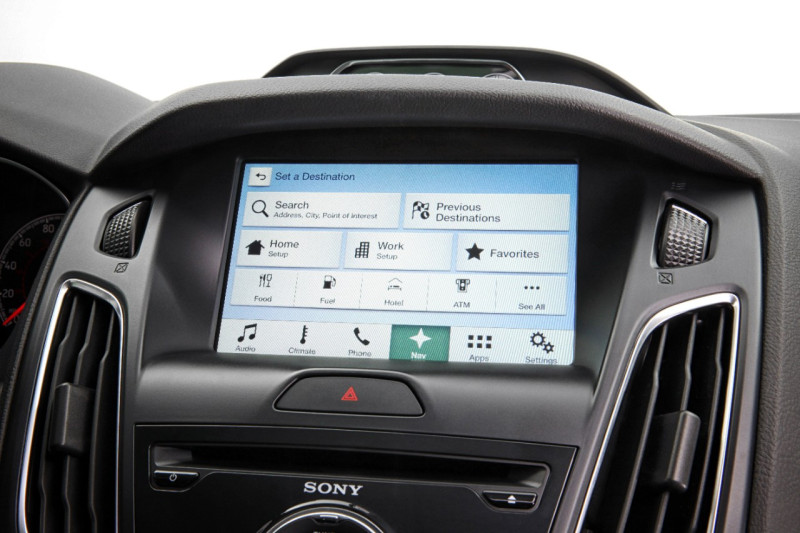 (Updated with media coverage) When the first Model T rolled off the assembly line in 1908, Henry Ford couldn't have envisioned the software- and electronics-powered vehicles Ford Motor Company makes today. While companies including Tesla and Mercedes already have launched semi-autonomous cars, Ford has a more ambitious goal. This summer, Ford announced that it intends to have fleets of fully autonomous (self-driving) cars on the road within five years.
(This blog is by John Wall, Senior Vice-President and Head of QNX Software Systems)
Already, the software in an average high-end sedan contains over 100 million lines of code, dwarfing the amount of software in the space shuttle, Boeing 787 Dreamliner, and Microsoft Office combined. The escalation of fully self-driving vehicles – projected by McKinsey to hit 15% of all cars sold within 15 years –  promises to accelerate that trend, making software and connectivity – not engines or hardware specs – the central factors in auto making.
Ford is taking a leadership role in innovating connected vehicles and mobility. For instance, its latest Ford F-150 truck uses 150 million lines of code. BlackBerry's QNX software already powers Ford's SYNC 3 (below) Infotainment system (and is found in 60 million cars from other carmakers). In an agreement announced today, BlackBerry will dedicate a team of engineers to work with Ford on expanding the use of the QNX Neutrino operating system, Certicom security technology, the QNX hypervisor, and QNX audio-processing software in developing the next generation of connected cars.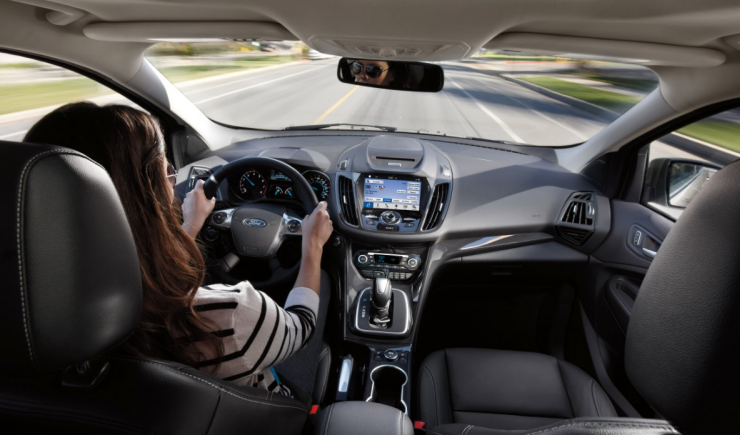 "The future of the automobile is all about embedded intelligence. I believe our expertise in secure embedded software makes us the preferred technology provider to put the smart in the car," said John Chen, BlackBerry executive chairman and CEO.
BlackBerry is Powering the Cars of the Future
The combination of BlackBerry's expertise in security and QNX's mission-critical embedded software for automotive allows us to offer Ford the most secure, trusted, and reliable platform that can power – and secure – almost every aspect of the connected car.
BlackBerry's QNX may be best known as a platform for infotainment and 3D navigation. Our dominance (see below) is such that Time Magazine called QNX in March the "tech company that is to connected cars what Microsoft is to PCs." But underlying what you see on your car's dashboard are the fundamental building blocks for the modules in cars that can control an automobile. In fact, our ADAS platform is the only one available today that is ASIL-D certified, meaning it is the only one ready today for carmakers to create autonomous car driving systems on top of it.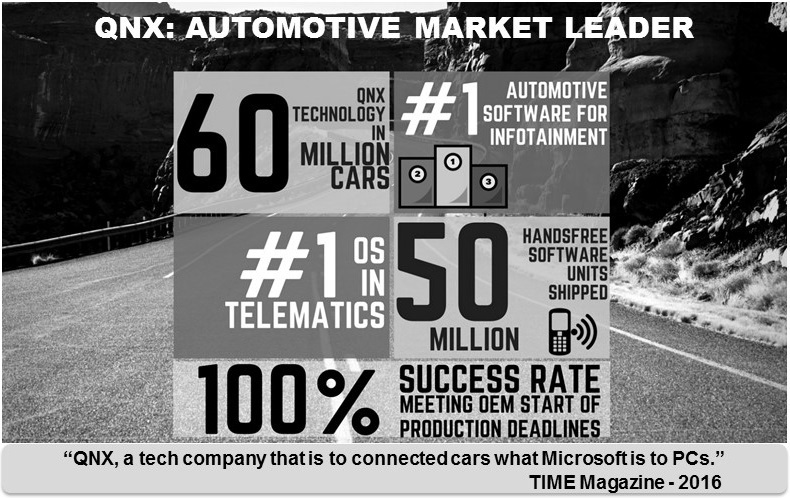 In today's press release, Raj Nair, executive VP of product development and chief technical officer at Ford Motor Company said, "With the success of our SYNC 3 system globally, which is based on the BlackBerry QNX operating system, we understand the importance of the connected car experience to our customers. Growing our expertise, experience, and use of the BlackBerry QNX embedded software platforms will help ensure we deliver the high-quality, highly secure experience that our customers expect."
BlackBerry is Putting the Smart in the Car
Our new agreement with Ford signifies the acceleration in our company's pivot from hardware to software and extends our leading position in the automotive sector, where security and mobility are critical for the connected car.
We'll be providing Ford with an unmatched, holistic solution, protected by BlackBerry's legendary security pedigree, technology, and services and the highly reliable, safety-certified, and secure QNX software platform, to secure and power the connected car.
"Ford is an industry leader and the opportunity to contribute our world-class technology to their products is a privilege. Ford's expanded application of our software and services illustrates the diverse and broad value we can bring to market," said Chen.
The future of automotive is all about embedded intelligence, about delivering the reliable and highly secure experience that customers expect. As companies like Ford realize the promise of the connected car, BlackBerry will be standing alongside them, putting the smart in the car.
Media Praises Agreement
Major media outlets reported quickly and favorably on the Ford–BlackBerry agreement. Here are some of the news reports released within hours of the Oct. 31 announcement.
"[BlackBerry's software] will also provide more security at a time when worries abound about the possibility that in-car communications systems are susceptible to hacking. Automakers are working to shut out hackers, who they fear could take over systems tied to the car's computers like steering or braking, and possibly deliberately cause a crash." – USA Today, Ford Signs Connectivity Deal with BlackBerry
"In addition to helping Ford utilize existing software, the new deal means BlackBerry can put itself at the center of Ford's future plans for self-driving cars, helping the Canadian company in its stated aim of pivoting from a hardware company to a software one. … BlackBerry's days of dominating the cellphone market are long gone but the company's QNX subsidiary is its most promising hope for future success." – The Verge, Blackberry Signs Deal with Ford to Work on Cars of the Future
"Being recognized as a Tier One supplier, rather than having to go through other suppliers to sell to companies like Ford, is important for BlackBerry's future in the automotive industry. The Canadian company is developing software for several challenges facing car companies, including helping to coordinate functions for autonomous vehicles." – The Wall Street Journal, BlackBerry Earns Tier One Supplier Status With Ford
"Ford went to QNX to power its SYNC 3 in-car infotainment system, kicking Microsoft to the curb after it provided the basis for the original Sync and its successor, both of which were widely criticized for their flaws. … While the press release makes no mention of autonomous driving specifically, QNX's software is cleared for use in self-driving systems, and Ford is pursuing autonomous tech aggressively, so it's likely BlackBerry's software will figure into those plans." – TechCrunch, Blackberry Teaming Up With Ford for Broader Use of QNX in Connected Cars
"BlackBerry has held up QNX as a key driver of future growth as the company pivots away from phone hardware, and said the fact that it's used in more than 60 million cars worldwide gives it the expertise to continue playing a major role in automotive software." – Bloomberg, BlackBerry, Ford Extend Partnership to Develop Car Software
"'We're starting to work with Ford now,'" [John Wall, BlackBerry senior vice president and head of the software subsidiary QNX] said. 'The possibilities of where we can be used in the vehicle is basically in the entire vehicle.'" – The Detroit News, Blackberry, Ford to Expand Use of Software Behind SYNC
"The deal will create a direct link between the two companies and shorten the turnaround time for new software developments." – ZDNet, Blackberry Inks Deal with Ford to Expand Usage of QNX Platform
"As Ford is increasingly focusing on developing automated vehicles, it agreed to work directly with BlackBerry to deploy the secure QNX OS into cars. The deal marks a major milestone for BlackBerry, which so far has been selling its technology to auto industry suppliers, but not directly to automakers. … Eliminating the middleman and becoming a Tier One supplier for Ford paves the way for BlackBerry to become a more important player on the auto scene." – Tech Times, BlackBerry Taps Ford as First Major Carmaker to Use QNX Without A Middleman: Apple, Your Move
"This announcement also pushes BlackBerry one step closer to securing the connected market, as the company recently announced the deployment of its IoT trucking software with the Caravan Transport Group in September." – Mobile Syrup, Blackberry's QNX to Partner with Ford to Work Towards a Connected Car