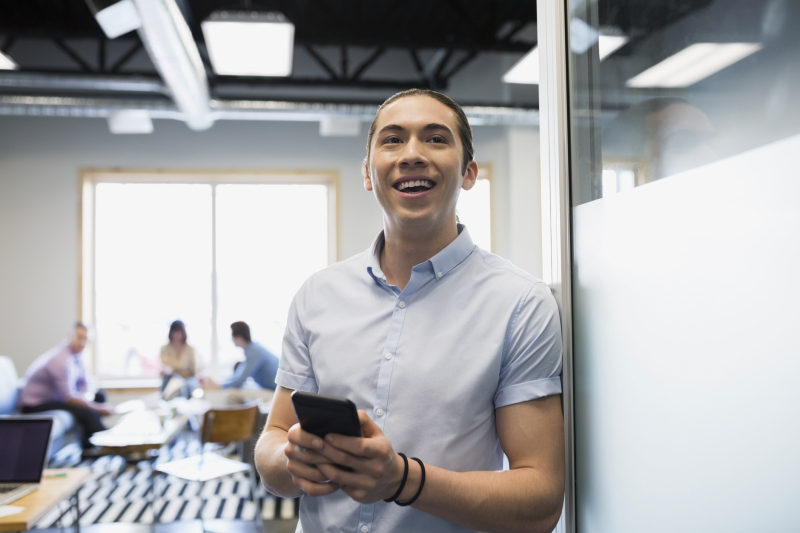 This August, we released a new version of our much-loved communications and productivity app – the BlackBerry Hub – specifically tooled for non-BlackBerry Android devices. Hub+, which is available on Google Play for most Android smartphones running versions 5.0 Lollipop, 6.0 Marshmallow, and above, has been met with thousands of rave reviews (average 4.2 out of 5) by users and hundreds of thousands of installs.
Samsung recently followed up with a personal information manager (PIM) app aimed at its users called Samsung Focus, which, as insider tech pub Phone Arena drolly put it, "borrows some of BlackBerry Hub's functionality."
If, as Oscar Wilde said, "imitation is the sincerest form of flattery that mediocrity can pay to greatness," we should be blushing. Instead we're here to tell you that Samsung users would do well to skip over Focus and stick with the more powerful, comprehensive BlackBerry Hub+ instead.
All the Ways Hub+ Trumps Samsung Focus
Hub+ is available for more users: Hub+ works on more than 3,000 smartphone versions running Android Lollipop and Marshmallow devices, from all phone makers. Samsung Focus is only available for Samsung devices, and only those running Marshmallow or later.
Hub+ offers many more features to make you productive: Focus seems to mimic the Microsoft Outlook model, limiting its app to email, contacts, calendar, notes, and tasks. But with Hub+ you get all of those PIM features, plus Password Keeper, Device Search, Launcher, and much, much deeper communications integration (more on that below).
Hub+ connects you to many social media and other communications channels. Samsung Focus…not so much: Samsung Focus allows you to view your emails, but that's the only communications source you get. Hub+ not only lets you view your emails from multiple accounts, but it also consolidates all your social media feeds (Twitter, LinkedIn, Facebook, Whatsapp, etc.), text messages, BBMs, phone calls, and voice mails, on a single smartphone screen to make it easy for you to keep track of all of your communications at once.
Hub+ boasts many other features that Samsung Focus lacks: Even though it's PIM-focused, Focus is missing many important PIM features that Hub+ offers, such as:

Support for multiple accounts (thus no unification of work/personal content with Focus)
Dedicated conversation-view organization (sorry, "related items" don't count)
Ability to file messages on the device
Ability to control sync behavior of folders on the device
Ability to create new or edit existing folders on the device
Rich-text formatting for email/tasks/notes
S/MIME integration for more secure email
Ability to set an email "out of office" message on the device
Ability to quickly move to next/previous message while reading an email
Dedicated day and week views for Calendar
Ability to "join" duplicate contacts
Don't be fooled by Samsung's marketing around Focus; if you want a powerful, proven, unified communications and productivity tool, then BlackBerry Hub+ is the right choice for you.