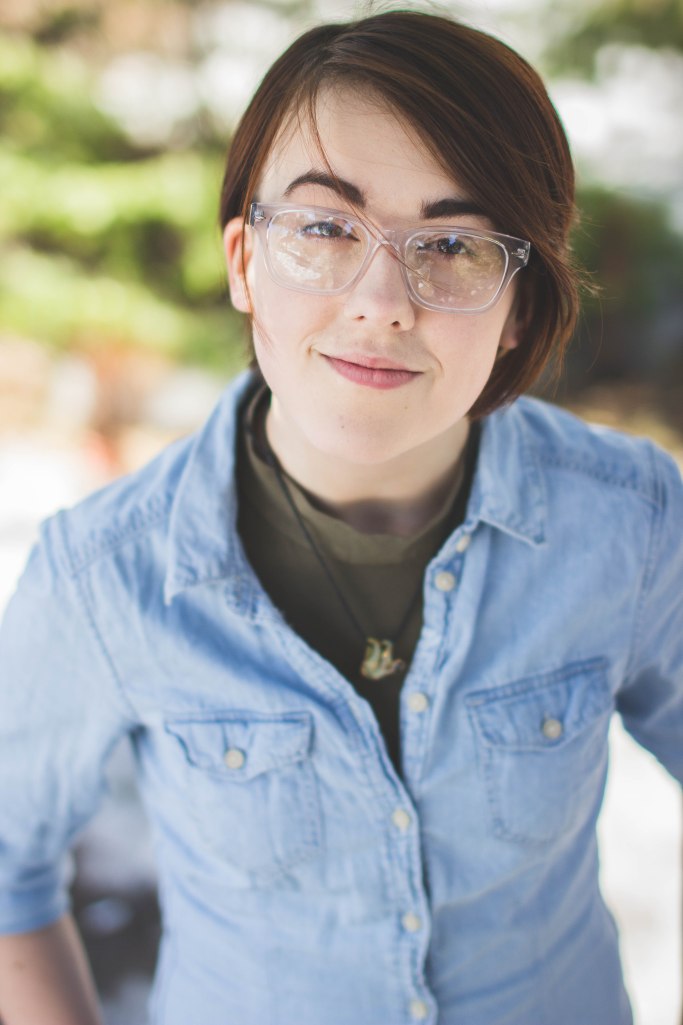 Last year I had the honor and privilege of participating in a nationally televised competition called Canada's Smartest Person, where I was lucky enough to win my episode and compete in the Season Finale. One of the best parts of the experience was spending time with the other competitors, some of the most intelligent, charismatic and down-to-earth individuals I've ever met, from YouTube stars with Masters degrees in Theoretical Physics to award-winning rappers and music producers to Harvard and MIT-educated Grey Cup champions. These incredible people define what it means to be a genius with their all-around skill set, from traditional puzzle solving to public speaking to musical creativity and even visual arts.
Today I'm proud to announce that Katy Warren, the winner of Canada's Smartest Person, has joined BlackBerry as a Hardware Engineering co-op student. Katy is working with our IoT division on the new BlackBerry Radar Solution, an industry-leading secure device that provides trucking and transportation customers with real-time information about their trailer, chassis and container fleets.
Earlier this week, I sat down with Katy to chat about how she became Canada's Smartest Person and her experience working at BlackBerry.
Alex: Hi Katy and welcome to Inside BlackBerry. Can you tell us a bit about yourself?
Katy: I'm from a city named St. John's in the Canadian province of Newfoundland & Labrador, and in my last year studying Electrical Engineering at Memorial University. Outside of the engineering part of my life, I play roller derby, perform and teach improv, and volunteer with Girl Guides of Canada.
Alex: For those not familiar, what is Canada's Smartest Person all about?
Katy: The show is based on the theory of multiple intelligences, which puts an emphasis on being well-rounded in ability. Instead of just testing math and logic skills, it defines intelligence much more broadly by testing participants in six areas of intelligence: social, logical, physical, linguistic, visual, and musical. The competitors do challenges based around each of these areas of intelligence, and the contestants with the highest scores move on to even more difficult "gauntlet" challenges that test all of those areas at the same time.
Alex: What was it like being on TV?
Katy: Being on TV was embarrassing at first, but then very exciting; imagine the sensation of hearing how weird your voice is on tape, but multiplied by about a hundred because I could see all the silly faces and awkward body language I put forward as well. Once I got over that though, it was a wild experience. I was on the news, in the papers, and I've gotten to do public speaking gigs ranging from the Positive Thinkers Club to being featured at this year's Canadian Coalition of Women in Engineering, Sciences, Trades & Technology conference.
Alex: When did you know you had a good chance to win the title?
Katy: This is a funny one for me, because I knew it was a possibility before I even got there, after the initial testing and casting stage. That part had seemed so fun, and the people interviewing me had lots of positive feedback, so I knew I would do alright. That said, I don't think I genuinely believed I would win until I actually ran up and hit the final button at the end of the Season Finale. I wanted to win, but I figured there was no way that was going to happen so I came in with much more of a focus on having fun and enjoying the experience. In hindsight, not expecting to win was probably what calmed me down enough to perform as well as I did.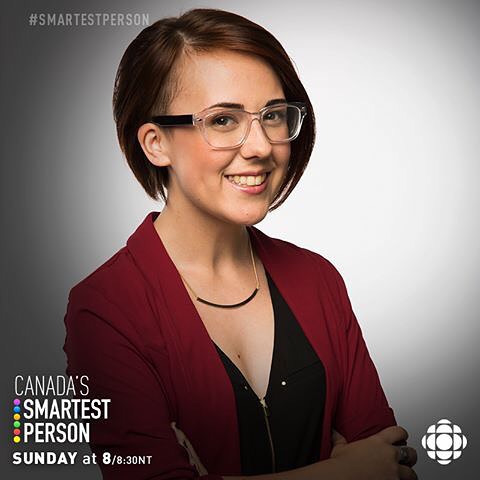 Alex: Can you share any interesting backstage stories?
Katy: My favorite story was from my qualifying episode, when we were doing a linguistic challenge which involved correctly picking the definitions of complicated words. My brilliant mother was there in the audience, and at the end of the challenge (which all four of us competitors found baffling), the host Jessi Cruickshank asked my mom how she did. Cool as anything, my mom puts up her hands to signal 10/10, evidence that my smarts didn't come from nothing.
Alex: What made you interested in working for BlackBerry? What was the application process like?
Katy: BlackBerry is one of the world's best technology companies and I've wanted to work here for a long time. I applied online and was very excited to get an interview, because I really felt like working at BlackBerry was a longshot for me. I had applied for internships at BlackBerry in the past, so to finally get that interview was so exciting. When I got the offer, I was thrilled! It was my first interview for the semester, and after hearing about the team I'd be working with, I knew it would be a great environment for me to join.
Alex: Can you tell us a bit about what you and your team are working on?
Katy: I'm working with the Internet of Things (IoT) team on the BlackBerry Radar Solution. BlackBerry Radar is different from other asset tracking systems because it offers a much higher quality service than any of its competitors. The device itself is battery-powered, lasting three years before needing to be replaced, and being an isolated unit means it can be installed in 10 minutes without even having to connect to the truck's power system. It has a map-based user interface that makes it easy for customers to use and track their assets, and frequent updates to ensure they have an accurate idea of what's going on with their trucks.
Alex: What has been your biggest surprise so far?
Katy: I think my biggest surprise has been how much goes on at BlackBerry outside of just making smartphones. It's a much more diverse company than a lot of people know about, especially with the focus on security and software development, and that's something I really love about BlackBerry.
Alex: Canada's Smartest Person working on cutting-edge IoT technology at the world's leading software provider for securely managing the Enterprise of Things. How does that sound?
Katy: It definitely sounds like a good story to me. And as the person actually living that story, I can tell you it's pretty awesome!
To learn more about BlackBerry's IoT solutions and how they can help your business, visit http://www.blackberry.com/iot. To learn more about Katy, check out her Winner's Blog and Q&A on the Canada's Smartest Person website. To view BlackBerry job opportunities and to apply, visit http://www.blackberry.com/careers.