Last month, we launched our latest device, DTEK60, to great acclaim. Today, we're extending availability of our latest secure Android smartphones to the world's fastest growing smartphone market.
Through a new partnership with leading telecom enterprise Optiemus Infracom, we're bringing the DTEK60, as well as the secure and affordable DTEK50 to customers across India. The deal also includes our powerful, keyboard-equipped PRIV, and for enterprise customers, the all-touch BlackBerry Leap.
This is the first such distribution agreement we've signed with Optiemus, which will market and distribute our handsets across the 1.25 billion populated country.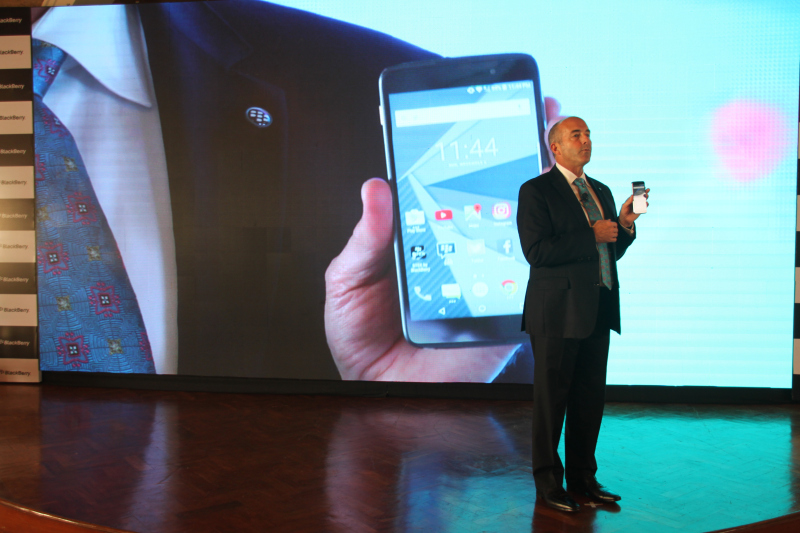 "India is a very important market for BlackBerry," explained Alex Thurber, BlackBerry's Senior Vice President of Global Device Sales, (above) during the official launch event in New Delhi on Monday. "[Our] partnership with Optiemus Infracom strengthens our network of key partners in India, and enables us to deliver our secure BlackBerry Android experience to more customers. As we implement a new strategic direction in our Mobility Solutions business, we will continue to leverage third parties to distribute and market BlackBerry handsets."
The Android security messages shared by Thurber particularly resonated with the audience following recent reports such as the Huffington Post's piece that India Led The World In Android Phones Affected By Ghost Push Trojan. Half the affected smartphones globally were reported to be in India, and given Android smartphone penetration here is approximately 97% of the total smartphone population, the arrival of the DTEK50 and DTEK60 appears to be welcome news.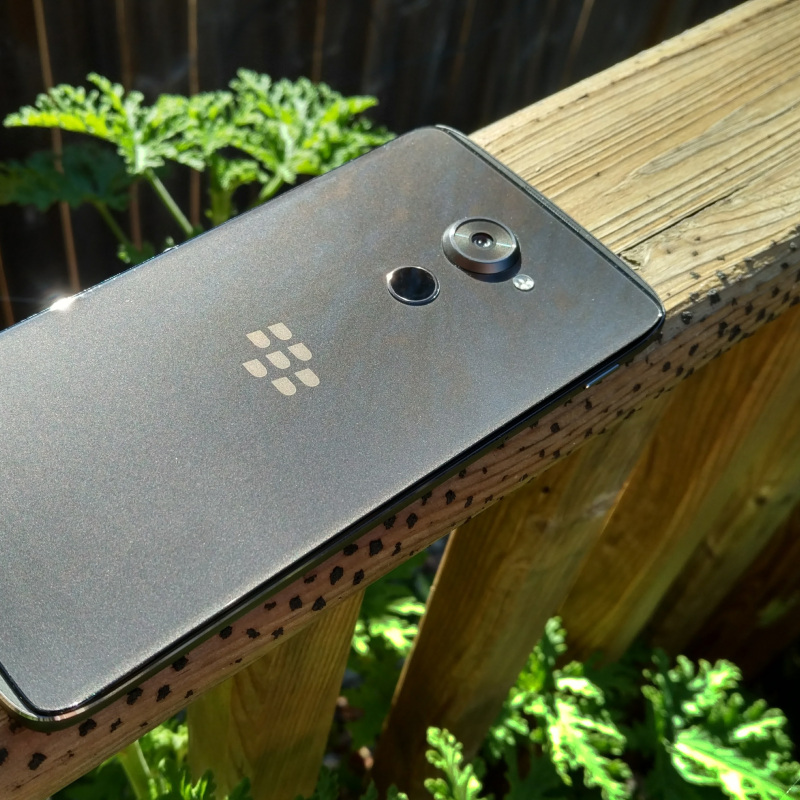 The launch garnered widespread media coverage, including the India Times, Financial Express, and The International Business Times, which noted that our phones "come with a state-of-the-art security system." Here are some other highlights:
"The DTEK50 and DTEK60 represent a change in strategy for BlackBerry"- India Today Online
"The DTEK security suite makes use of Android Marshmallow's enhanced security features, and collects all the security features of the two phones under one roof"- Digit
"Blackberry is a software company in every way now with end-to-end cross platform mobility solution with secure connections. The DTEK phones come with inbuilt cryptographic features along with a secure boot-loader and the DTEK app that secures the apps downloaded on it"- The Indian Express
"The handsets come with a 'DTEK by BlackBerry' app, which automatically monitors the operating system and apps and lets the users know when their data and its privacy could be at risk"- The Times of India, Online
Both DTEK devices soon be available nationwide from the Optiemus distribution network. Prices start at INR 21.990 for DTEK50, INR 46,990 for DTEK60, and INR 34,990 for PRIV.  Optiemus will also provide the BlackBerry Leap for enterprise customers.
For more information about pricing and availability in India, please visit bb.besmarty.com.