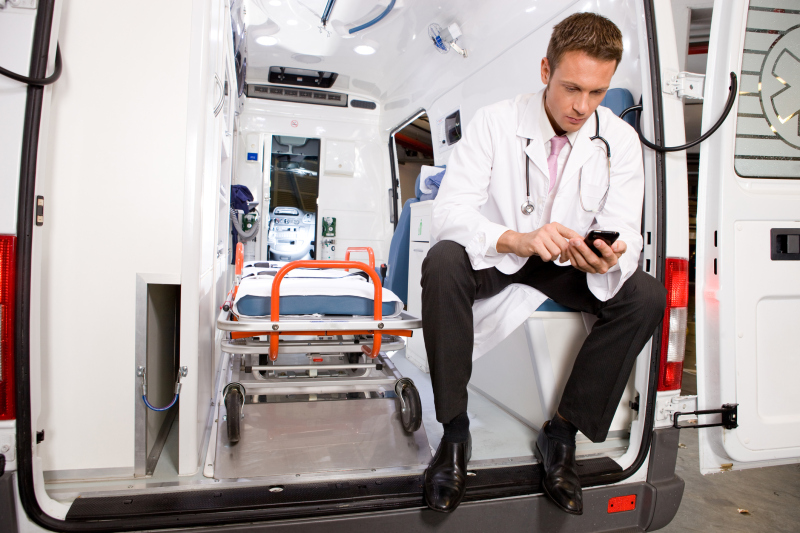 When Hurricane Sandy thundered into New York City back in 2012, it pushed the local healthcare system to its max. Not only were people coming into the region's hospitals with injuries, five hospitals were evacuated due to flooding and power failures. The entire experience tested the healthcare systems' emergency response plans, including their ability to keep track of staff and patients in a crisis.
This and other high-profile disasters and crises, including the Boston Marathon bombing, the 2009 H1N1 influenza pandemic, the 2004 Enterovirus D68 outbreak, and the 9/11 terrorist and anthrax attacks, raised many questions about the healthcare system's readiness for emergencies. They showed that there are serious gaps in the healthcare system's ability to track people's locations and communicate with staff on- and off-duty during natural and man-made crises, such as an active shooter in the hospital.
New U.S. healthcare regulations aim to close these gaps, turning things that used to be best practices into requirements that must be met to protect Medicare and Medicaid reimbursements. Soon, hospitals and other healthcare facilities will be required to maintain up-to-date emergency communications plans to protect patient and provider health and safety during a disaster.
"These regulations are sweeping, and few healthcare facilities will be immune. They apply not only to hospitals, as you would expect, but also virtually any facility that is actively treating patients during a disaster, including long-term care facilities, inpatient psychiatric care facilities, hospices, outpatient rehabilitation facilities, and even home-health agencies to varying degrees," said Noah Webster, Divisional Counsel, AtHoc, and BBM at BlackBerry.
What the regulations mean for healthcare facilities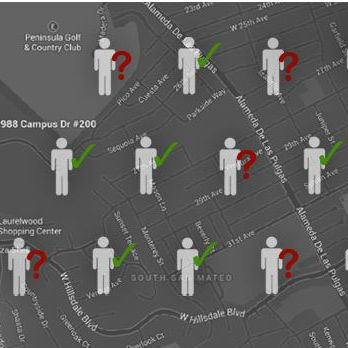 By November 2017, when the regulations take full effect, healthcare delivery organizations must "have a system to contact appropriate staff, patients' treating physicians, and other necessary persons in a timely manner to ensure continuation of patient care functions throughout the facilities and to ensure that these functions are carried out in a safe and effective manner." This means that healthcare facilities must be able to keep track of patients' and staff members' locations and also have a way to share patients' medical information in the event the patient is transferred due to an evacuation or another situation.
Many of the regulation's requirements may be familiar, because the Centers for Medicare and Medicaid Services (CMS), which manages the U.S. Medicare and Medicaid programs, adopted requirements of the Joint Commission, the largest healthcare accreditation organization in the United States. Any Joint Commission-accredited healthcare facility should already be compliant, CMS says.
For healthcare organizations that will be creating new emergency preparedness plans, it's not enough to simply create a plan and put it on a shelf, CMS emphasizes. It must be updated at least annually, and healthcare staff must receive regular training, including engaging in drills and exercises, to ensure their ability to execute it.
How BlackBerry software can help
Whether you're creating a new plan or updating an existing one, BlackBerry's AtHoc crisis-communications software can take some of the heavy lifting out of compliance with the new regulations. The software's Personnel Accountability feature enables real-time visibility into personnel location and status for effective crisis handling and response before, during, and after an emergency. And Staffing Alerts allow you contact your staff instantly, through a secure call, text, email, or push notification, giving them the real-time information they need to keep themselves and their patients safe. Other updates on AtHoc's near-term roadmap will further support healthcare facilities' compliance with the regulations.
For more information about how AtHoc can help your healthcare organization, visit AtHoc for Healthcare. And, to learn about how BlackBerry's portfolio of enterprise mobility management, secure messaging, enterprise file sync and share, mobile healthcare, and other software solutions can deliver secure mobility and productivity to your hospital, medical office, or other healthcare facility, visit BlackBerry for Healthcare.