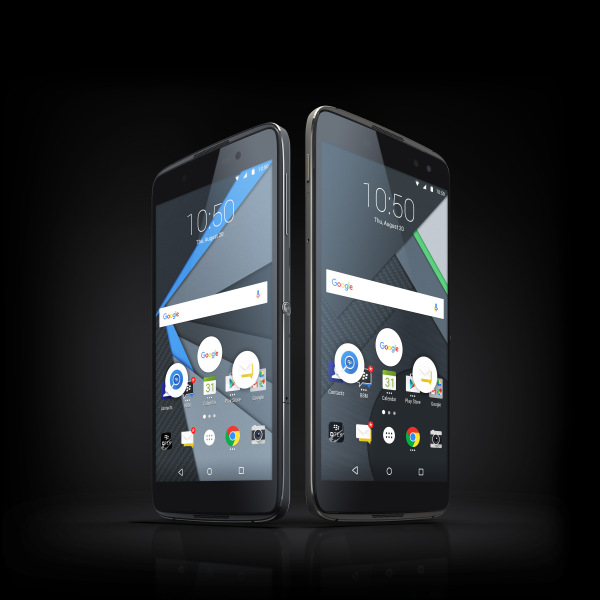 Employees, managers, and CIOs all agree on one thing: mobility is essential to the productivity and flexibility needed to compete in today's global economy. Where their agreement breaks down is on the top priority for choosing a smartphone. Employees generally want the convenience of a single phone for work and personal use, IT is committed to a security-first environment, and management mainly cares about controlling costs.
The good news is that achieving harmony between choosy employees, security, and cost-conscious enterprises is easy with BlackBerry's secure Android DTEK lineup of smartphones. Whether you enable employees to pick their own device (BYOD or CYOD) or are buying a fleet of phones for your workers, DTEK60 and DTEK50 perfectly blend productivity, security, and affordability to check all the boxes on your enterprise mobile deployment strategy.
DTEK50's very friendly price point makes it a great solution for cost-conscious buyers or mass internal deployments, while DTEK60's higher specs and fingerprint sensor make it a step up for high-security environments. ZDNet calls DTEK60 "the best enterprise flagship" smartphone out there, and lists 10 reasons why it's good for business, while Clove Technology praises it for being "a powerful piece of kit that keeps you connected, in-contact, and working efficiently on the go."
Here are more reasons why DTEK60 and DTEK50 are the right devices to satisfy all your enterprise mobility masters.
Is mobile security a deal maker or breaker?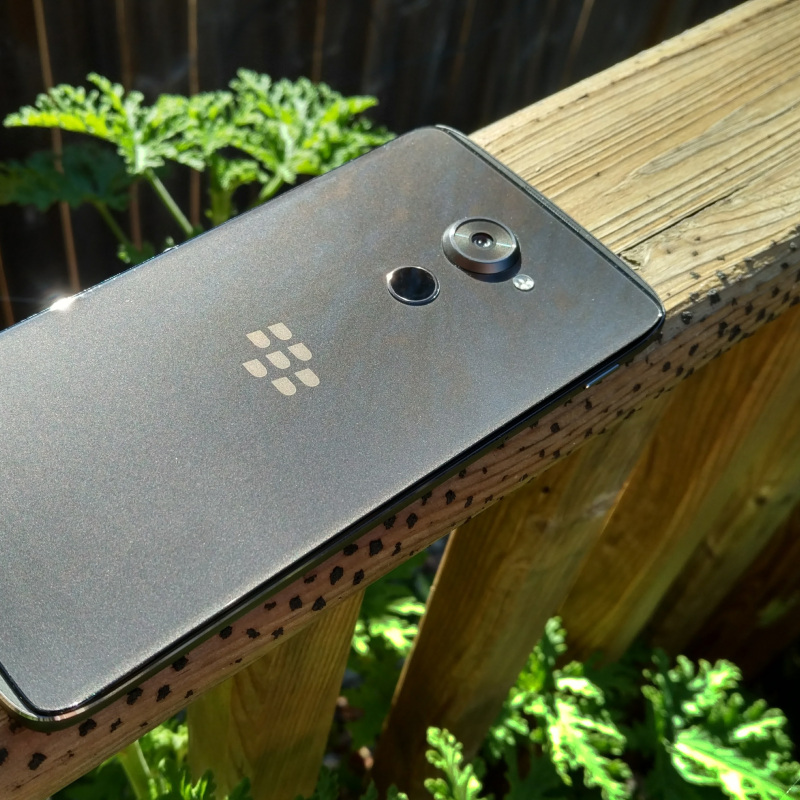 DTEK60 and DTEK50 have the baked-in security to satisfy the strictest security sticklers. Both have the security features, including a hardened Linux kernel, a secure boot process, government-grade encryption by default, first-to-arrive, ongoing Android updates, and the integrated DTEK privacy-protection app that protects the device and the data on it from common mobile threats. They also play nicely with rigorous enterprise mobility management solutions to enable even deeper IT control over how users access enterprise networks.
And DTEK60 adds a fingerprint sensor for added security and convenience when unlocking the phone, accessing Password Keeper, and making purchases. In the long run, the high levels of security and privacy in DTEK60 and DTEK50 save companies money by preventing costly malware infections.
"Where the DTEK60 tries to differentiate is in the security of the device," notes Tech Advisor's Henry Burrell. "The Android software here has access to quicker security patching, with BlackBerry promising the latest security updates to your phone before anyone else, and at increased regularity…BlackBerry also impressively offers securer options for file sharing (WatchDox [now known as BlackBerry Workspaces]), email and collaboration (Good Work [now known as BlackBerry Work]), and VPN access."
Tech Zone 360's Rob Enderle, meanwhile, writes that "[DTEK60] compares well with the Google Pixel but has vastly more security while running the same apps."
Do productivity and ease-of-use drive your device decisions?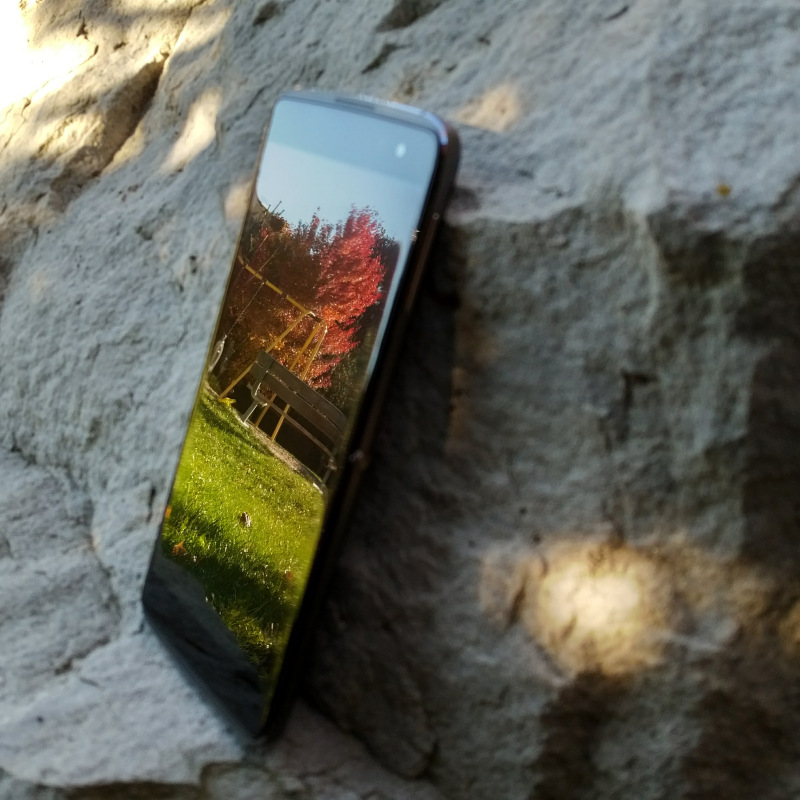 DTEK50 and DTEK60 are powerful productivity devices to please demanding users. Their custom Android UI lets users get twice as much done for half the effort, and complete access to the Google Play store opens up the full range of Android apps to further amp efficiency. Both sport an 8MP front-facing camera and you can choose from DTEK50's 13MP or DTEK60's more powerful 21MP rear-facing camera; either way you'll get stellar photo and video quality that enable workers to document problems in the field or participate in videoconferences from any location.
"I spend less time managing email, I'm able to work within the BlackBerry Hub rather than jumping in and out of different apps, and [I can] perform many other functions much more effectively than I can with other Android smartphones," writes Matthew Miller of ZDNet. "The Hub provides a centralized communications system that lets you manage most of your forms of contact within one interface."
Our ongoing Android security updates give you the peace of mind that your security will remain strong long after you've deployed the devices. And you can say goodbye to smeared screens, as both DTEK50's 5.2" full-HD display and DTEK60's 5.5" Quad-HD display are protected with a smudge-resistant, oleophobic coating to keep the touchscreen keyboard fingerprint-free.
Speaking of the keyboard, it brings "the best from years of BlackBerry hardware QWERTY keyboards" to the DTEK line, according to Miller, who also praises DTEK's bloatware-free experience, calling it "refreshing."
Is affordability a key criterion?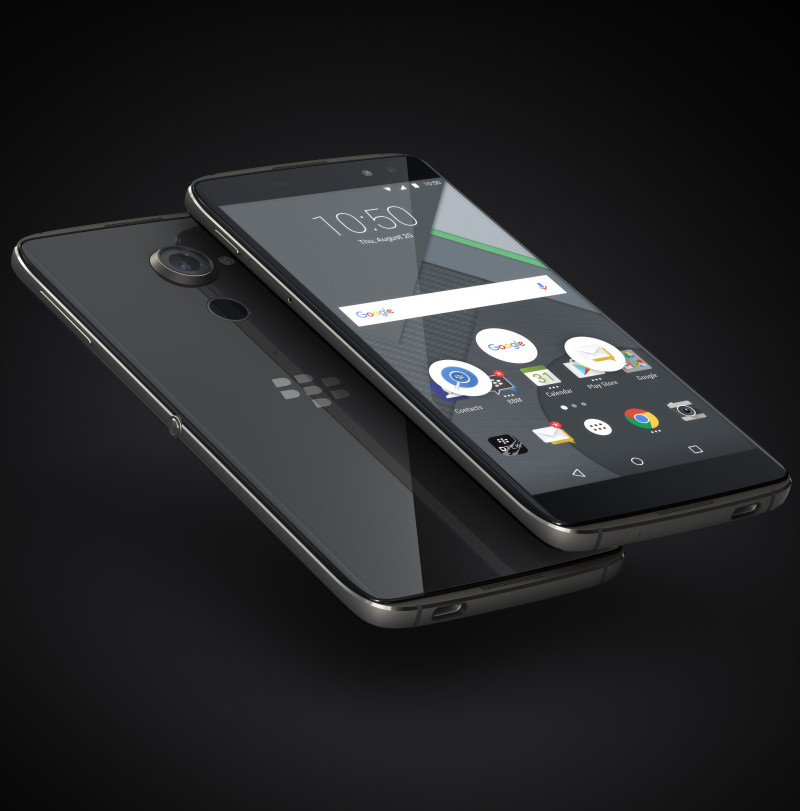 Whether you're buying your own device, or procuring a fleet for entire departments or companies, DTEK50's $299 price is very friendly to everyone. Even DTEK60's $499 price is a great value because, like DTEK50, it's sold unlocked enabling you to choose the cellphone carrier and plan that fit your budget, not the ones that fit your phone.
All these things add up to two productivity-driven, security-forward devices at a lower TCO than competing devices. Whether you're looking to add to your approved enterprise devices list, replacing your company-owned devices, or recommending BYOD choices to your team, you can be secure knowing that your only decision is whether to select DTEK50 or DTEK60.
"The emphasis [with DTEK60] is on the software, focusing on closer integration with their larger software portfolio," explains IT World Canada's CIO, Jim Love. "On prices and features, if you have a corporate fleet of phones or if you are a prosumer purchaser, [DTEK60] is a phone that compares with everything else, and at a very reasonable price."
DTEK60 is available to buy from ShopBlackBerry in the US, Canada, the UK, France, Germany, Spain, Italy, and The Netherlands for $499 USD.  It's also available through Optiemus in India for INR 46,990, and Selfridges, Carphone Warehouse, Clove, Mobile Phones Direct, Unlocked Mobile, and Expansys in the UK.
Be sure to also check out ShopBlackBerry for some great Black Friday deals – up to 53% off BlackBerry devices including PRIV, DTEK50, Passport, Passport Silver Edition, and Leap! 
For more information on DTEK60, go to BlackBerry.com/DTEK60. Follow all updates related to DTEK60 on the Inside BlackBerry blog and on our YouTube BlackBerry Channel.