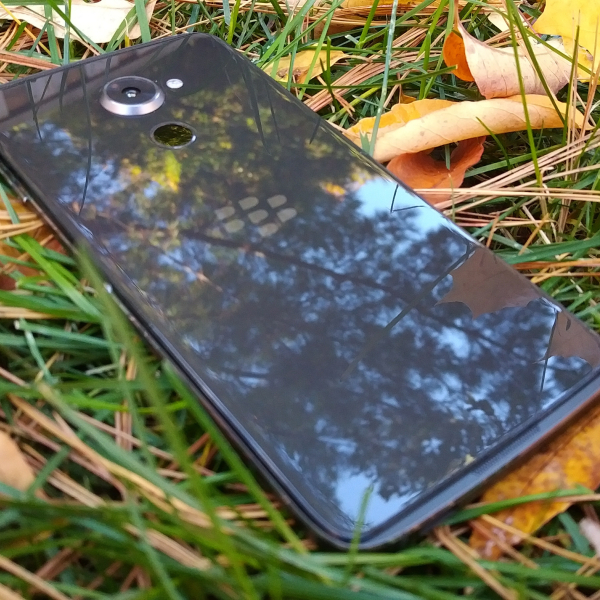 Late last month, we released DTEK60, the latest in our line of secure Android smartphones. The stronger, equally-secure brother of DTEK50 is an ideal choice for the enterprise, and has generated a lot of positive buzz across the web. People love the US$499 DTEK60's design, marvel at its specs, and praise our built-in security and productivity software.
And now that reviewers have had the opportunity to spend some time with our new Android flagship, they feel much the same:
"Advertising photos do not do [DTEK60] justice, as it is truly an elegant looking classy device that is perfect for the office… I purchased a DTEK60 early last week, and after about 10 days I am so impressed with the hardware and software that I plan to keep the device as my primary Android smartphone…For $499, I can recommend the DTEK60 based just on its specifications alone. Add in the BlackBerry software, BlackBerry commitment and track record of fast security updates, and compelling dual glass and metal framework, and it's easy to see why it's a winner." – The Best Enterprise Flagship, Priced at Just $499 by Matthew Miller, ZDNet
"BlackBerry has gone with an outstanding display in the DTEK60. The smartphone ships with a 5.5-inch screen featuring quad-HD resolution…[its] 3000mAh battery translates to outstanding battery life that can last up to 24 hours of 'mixed use' according to BlackBerry. That makes the DTEK60 one of the longer-lasting smartphones on the market." – Why the new DTEK60 Is the Best BlackBerry Smartphone in Years by Don Reisinger, eWeek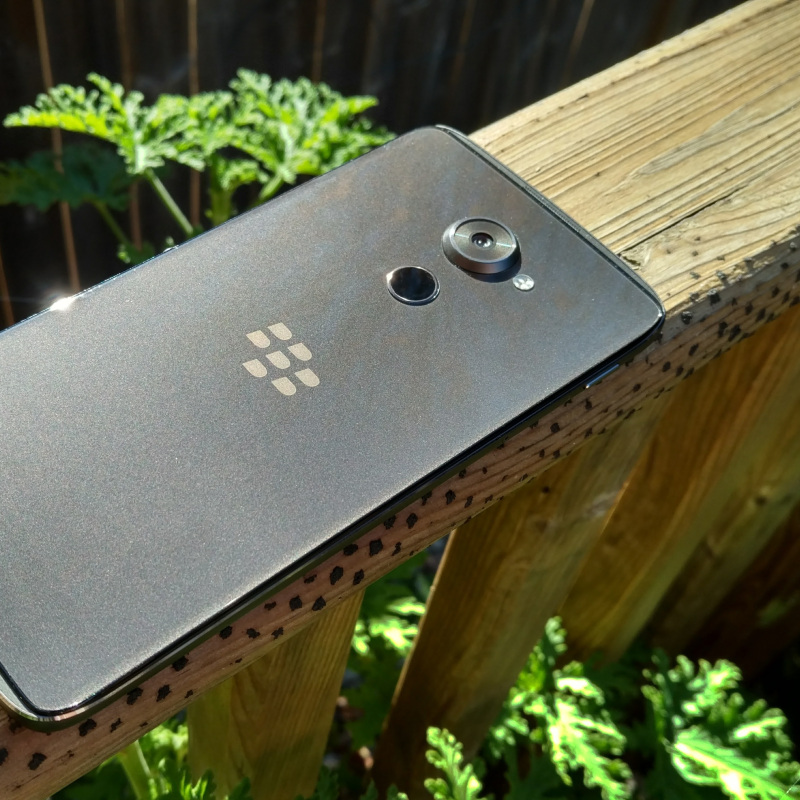 "Buy this phone if security matters. It ought to, and with BlackBerry's Android it is built-in. DTEK tells you exactly what an app is doing and when, and gives you a quick and easy interface to shut off permissions if you find those actions objectionable…I have no quarrels with build quality at all; it's just flat-out excellent, as is in-hand feel…The 'mainstream' brands all have similar flagship devices with comparable specs. The bad news is that all of them are much more expensive, starting at roughly 40% more than the DTEK60." – BlackBerry DTEK60 – A While In, How Do I Feel? by Karl Denninger, Market Ticker
"[DTEK60] compares well with the Google Pixel but has vastly more security while running the same apps…DTEK60 is by far the best phone BlackBerry has ever made from the standpoint of appearance, performance, and battery life. This one is good enough to get me to stop missing the keyboard." – The BlackBerry DTEK60: Almost Perfect Secure Phone by Rob Enderle, Tech Zone 360
"DTEK60's 5.5-inch screen boasts a resolution of 1440 x 2560, commonly referred to as Quad HD. What's more, it's an AMOLED panel, so blacks are really black and colours are very vibrant on first impressions. It looks particularly striking when the monochromatic notifications show up on the ambient display with the phone on standby." – BlackBerry DTEK60 Preview: More than just an Alcatel clone by Cam Bunton, Pocket-Lint
"[DTEK60] represents BlackBerry aspiring to produce a product that is as premium as its classic phones of old while embracing a full touch, Android operating system…this is a BlackBerry we can recommend to the individual consumer. It is also a business device, but the flexibility of Android means it is versatile enough to be moulded to the needs of both."– BlackBerry DTEK60 review: Premium, secure and finally for the consumer as well as businesses by Henry Burrell, Tech Advisor
"The BlackBerry Intelligent Keyboard may be our favorite input method outside of Swiftkey. We'll never tire of using an upward swipe to insert suggested words…Elsewhere, select apps offer pop-up widgets that offer you a peek within – without ever having to launch the app proper. This is the kind of innovation we welcome."– DTEK60 hands-on review: It's a BlackBerry, Jim, but not as we know it by Matt Farrington-Smith, The Inquirer
"The DTEK60 uses BlackBerry's Android, but aims for the boardroom rather than the shop floor. It's one of the year's nicer surprises, [and it] certainly looks the party…everything about this says 'well made'…DTEK60 comes with BlackBerry's software stock-like launcher and own personal apps which are now available separately and are the first thing I install on Android. The Hub has turned into Android's strongest email client." – BlackBerry DTEK60: An Elegant Flagship for Grown-Ups by Andrew Orlowski, The Register
"On prices and features, if you have a corporate fleet of phones or if you are a prosumer purchaser, [DTEK60] is a phone that compares with everything else, and at a very reasonable price…The DTEK60 might just become my phone of choice." – Unboxing for Business: BlackBerry DTEK60(Video) By IT World Canada
"The 5.5in AMOLED display is pleasantly bright, and plenty sharp at 534ppi. We must also heap praise on the curved glass layer that covers the display, with this slight tapering helping to set it apart from the hordes of plain Androids otherwise clamouring for our attention…[DTEK60's software] is the kind of innovation we welcome. It could genuinely save us time, and is useful to boot." – Hands-on: The BlackBerry DTEK60 Reviewed by Matt Farrington-Smith, Computing UK
"I'm really digging what the DTEK60 has to offer and feel as though it's a pretty complete package. The BlackBerry Android experience has been fine tuned and continues to improve." – BlackBerry DTEK60 hands-on: Higher-end specs, nice looking hardware and trusted security by BLA1ZE, CrackBerry
"At the core, this handset is more about being a tool, a workhorse and a powerful piece of kit that keeps you connected, in-contact, and working efficiently on the go. The balance of desirable hardware specifications, neat software implementation with subtle enhancements, and a commitment to support, security, and privacy make the DTEK60 an impressive device that just works."  – DTEK60 by BlackBerry Review (Video) by Clove Technology
"As well as adding security in the background, there are some other smart implementations that BlackBerry's used which we really like…the BlackBerry Hub is a huge part of why the BlackBerry experience on Android is so good. It helps you put all of your text messages, calls, and notifications all in one place – it's a really helpful way of managing all of your content across the smartphone." – BlackBerry DTEK60 Unboxing and Hands-on Review(Video) by Recombu
"The handset feels premium, while managing to avoid the lookalike trappings of many other flagship devices… DTEK60 is the best BlackBerry touchscreen smartphone to date."– Brian Heater (TechCrunch)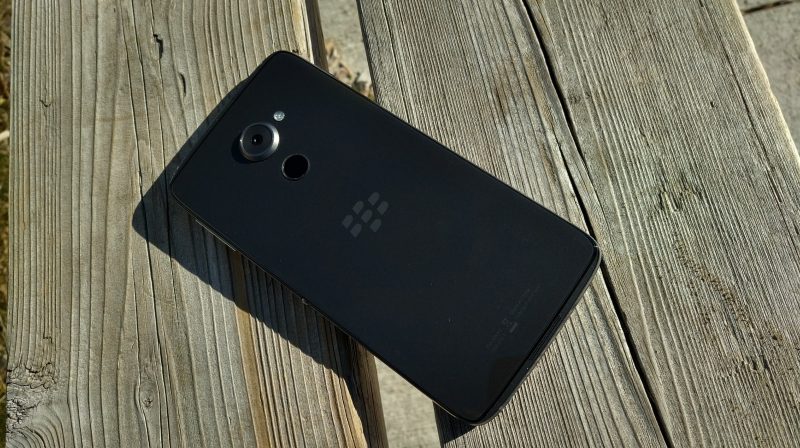 DTEK60 is available to buy from ShopBlackBerry in the US, Canada, the UK, France, Germany, Spain, Italy, and The Netherlands for $499 USD.  It's also available through Optiemus in India for INR 46,990, and Selfridges, Carphone Warehouse, Clove, Mobile Phones Direct, Unlocked Mobile, and Expansys in the UK.
You can follow all updates related to DTEK60 on BlackBerry.com/DTEK60, the Inside BlackBerry blog, and our YouTube BlackBerry Channel.
Be sure to also check out ShopBlackBerry for some great Black Friday deals – up to 53% off BlackBerry devices including PRIV, DTEK50, Passport, Passport Silver Edition, and Leap!