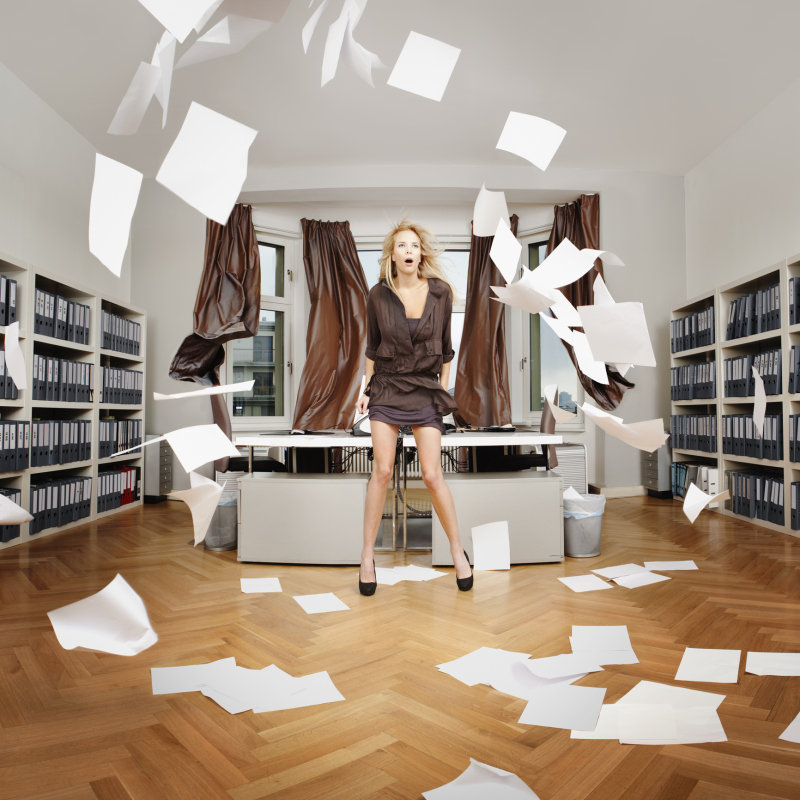 This summer, an employee benefits vendor working for a major Internet search firm inadvertently emailed the names, social security numbers, and personal data of an undisclosed number of employees to a manager at a rival. It was sheer luck that this information didn't end up in the hands of an unscrupulous party.
HR functions are some of the most-frequently outsourced, freeing up a business and its leaders to focus on innovation and growth. But as the above incident showed, outsourcing business processes like HR can be risky if your firm doesn't take security steps first.
In a recent Ponemon Institute survey of risk management professionals, nearly half (49%) of respondents indicated that their organization had experienced a data breach caused by a third-party vendor, and 16% were uncertain whether or not they had. Combined, that's almost double the percentage (34%) of successful cyberattacks against an enterprise itself.
Personal information isn't the only thing that could potentially be put at risk by a careless vendor, either. Sensitive information such as your benefits program, training and recruitment process, leadership techniques, and payroll data could all be highly valuable to a competitor. They might gain a competitive edge on you by adopting some of your strategies, or even snipe key employees by offering them a better deal.
In short, if you're outsourcing HR to a third party, you need a way to retain control over key documents. Because no matter how trustworthy that vendor may seem, mistakes happen. Here's where BlackBerry Workspaces (formerly known as WatchDox by BlackBerry) comes in.
A two-time visionary in Gartner's EFSS Magic Quadrant and a leader in Forrester's EFSS Wave Report, BlackBerry Workspaces provides your business with total control over its most sensitive files, even when those files are in the hands of a vendor. Thanks to powerful Digital Rights Management (DRM) technology, you'll be able to keep your documents safe, no matter who they're forwarded to. Best of all, it's easy to use for both end users and administrators while also integrating readily with your existing file repositories.
Some of the functionality offered by BlackBerry Workspaces' DRM includes:
Granular File Controls: Dictate whether a user can access, view, copy, print, edit, download, or forward a file. These permissions can be changed at any time, and access can be extended or revoked with just a few clicks.
File Expiration and Tracking: Track where, how, and by whom a file is accessed, as well as what a user does when they access it. You can also set access to expire after a set period of time, and even files that have been downloaded or shared will be wiped.
Customizable Watermarks: Include details such as a user's name, email, or IP address on a document – if a document is leaked, your administrators will immediately know who is responsible.
Spotlight Viewer: Deter screen capturing by blurring the screen everywhere but the mouse cursor's location.
BlackBerry Workspaces' DRM technology is also available as part of BlackBerry Workspaces Email Protector, a standalone solution that automatically applies strong DRM to attachments passing through your email gateway. Workspaces Email Protector works directly with existing email data leak prevention tools, allowing you to automate your email security processes without impeding employees.
I've said it before, and I'll say it again: you cannot trust that a third party will protect your business data as carefully as you do.  It's one of the biggest risks associated with outsourcing. And with more and more businesses outsourcing core functions in order to save time and resources, it's one that cannot be ignored.
Attention Salesforce users: secure document collaboration has arrived with the new BlackBerry Workspaces app. Get it here. You can also check out our current release blog, visit the official BlackBerry Workspaces page, or take a look at the Workspaces Email Protector product page.