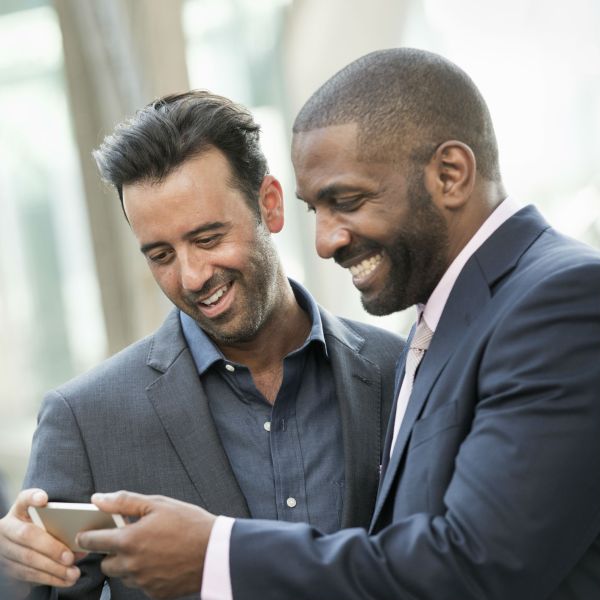 BlackBerry Unified Endpoint Manager (UEM) version 12.6, a service pack (SP) update for the product formerly known as BES12, adds a variety of new features including updates for Android and iOS devices, installation, device activation, and IBM Notes Traveler. Read on for information about those improvements, then click over to our other post to learn about new features in the Management Console in BlackBerry UEM 12.6.
Android
Android for Work: Enterprise deployment and user enrollment for Android for Work is simplified in BlackBerry UEM. To support Android for Work devices, you no longer need to set up a Google domain and connect it to BlackBerry UEM. You must have the most recent version of the BlackBerry UEM Client installed on your organization's devices before you can use this feature. The first version of the client that will be compatible with this feature will be available in January 2017.
Device logs: You can send a "Get device logs" command from BlackBerry UEM for Android devices.
iOS
iOS device activation: You can use Apple Configurator 2 to prepare devices for activation in BlackBerry UEM. Users can activate the prepared devices without using the BlackBerry UEM Client app.
Lost Mode for supervised iOS devices: Lost Mode allows you to lock a device, set a message that you want to display, and view the lost device's current location. You can enable Lost Mode in BlackBerry UEM 12.6 for supervised iOS devices running iOS 9.3 or later.
iOS Work Apps icon: You can configure the iOS Work Apps icon so that users can view it in full-screen mode on their devices.
iOS apps: For supervised iOS 9.3.2 and later devices, you can specify a list of apps to allow on users' devices. All other apps cannot be installed and will not be seen on devices. You can add any built-in apps directly to the allowed or restricted list in a compliance profile.
App configurations for iOS: You can now create an app configuration from an XML template, copy another app configuration, or manually create an app configuration.
Password autofill option for managed domains profiles: Managed domains profiles include a new option to allow password autofill for the web domains that are specified in a profile. This option is supported for supervised iOS devices running iOS 9.3 or later.
Network usage profile: When you configure the network usage profile, you now have the option to select apps from a list instead of typing the app package ID.
Wi-Fi profile – new QoS settings for iOS 10 devices: For iOS 10 devices, you can configure quality of service (QoS) settings in Wi-Fi profiles to specify whether traffic can use L2 and L3 marking.
Installation
Regional deployment: You can create and configure server groups to set up regional connections to the BlackBerry Infrastructure for enterprise connectivity features. A server group contains one or more instances of the BlackBerry Connectivity Node. Each BlackBerry Connectivity Node includes BlackBerry Secure Connect Plus, the BlackBerry Gatekeeping Service, the BlackBerry Secure Gateway Service, BlackBerry Proxy, and the BlackBerry Cloud Connector. You can associate enterprise connectivity and email profiles with a server group so that any users that are assigned those profiles use a specific regional connection to the BlackBerry Infrastructure when using the BlackBerry Connectivity Node components. Deploying more than one BlackBerry Connectivity Node in a server group also allows for high availability and load balancing.
Device Activation
Activate multiple devices: You can let users activate multiple devices with different activation types by pairing activation passwords with activation profiles. For example, you might want users to activate work devices with a "full control" activation type and activate personal devices with an activation type that allows user privacy. You can now manually expire activation passwords at any time if required.
Device activation – certificate: The device activation process for iOS and Android devices is streamlined. Users no longer need to verify and accept the certificate information to authenticate with BlackBerry UEM; it is now done automatically.
 IBM Notes Traveler
IBM Notes Traveler support: iOS devices can now connect to IBM Notes Traveler through BlackBerry Secure Gateway Service.
For more information about these and other BlackBerry UEM features, visit the BlackBerry UEM page on BlackBerry Help. And don't forget to read our other post about new features in BlackBerry UEM 12.6's Management Console.