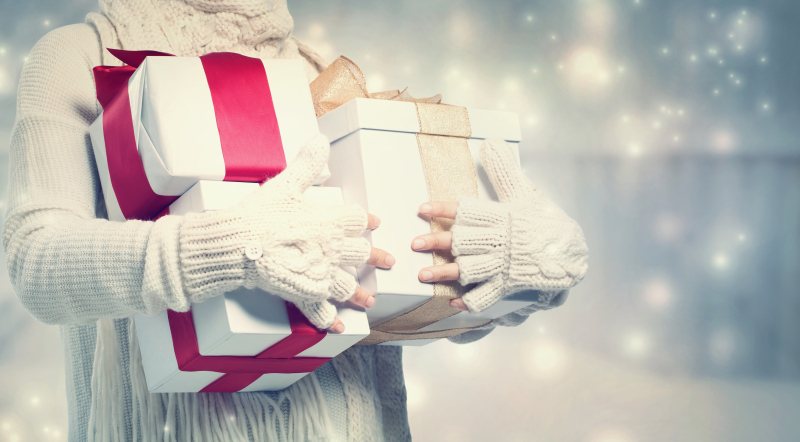 Our latest set of Android software improvements come hot on the tail of DTEK60's release. An enterprise-class flagship that truly puts the 'smart' in smartphone, DTEK60 has been hailed by many publications as our best device yet. Reviewers have praised everything from its sleek design to its great specs – but most agree that it's the software that really makes the phone.
That's why, just in time for the holidays, we're delivering some great gifts for our Android users, with enhancements to Hub+, the BlackBerry Keyboard, and the BlackBerry Launcher. In addition to fine-tuning our software to improve performance and eliminate bugs, we've added a bunch of features we're sure you'll love.
Here's an overview of what's under the tree with December's Android software updates for your PRIV, DTEK50, or DTEK60.
BlackBerry Hub+ Apps
Accounts Improvements: It's easier than ever to stay organized! You can now choose to hide specific accounts from Hub and Contacts and stop them from synchronizing. You can also set a default email account in the Hub for sending.
A Better Hub at a Glance: Create a custom view for emails that can be personalized to multiple, specific contacts and show contact avatars in Hub email notifications.
Tasks Improvements: Completed tasks can now be hidden.
More Attachments: .eml email attachments are now viewable.
BlackBerry Android Keyboard
Switching Languages: Enjoy visual enhancements and quicker response when you switch languages.
Expanded Chinese Input: Our keyboard now supports Chinese input methods like Stoke and Zhuyin!
Fingerprint support: If you are using password autofill, you can use your fingerprint on supported phones, including DTEK60, to unlock Password Keeper for faster access.
BlackBerry Launcher
Dark Theme: Give your launcher a sleeker, sexier look! Dark Theme makes the background of the "All Apps" grid black instead of white.
Password Keeper
Autofill Enhancements: Unlock autofill with your fingerprint directly from the BlackBerry Keyboard.
Built-in Browser: Open and log in to web pages directly from Password Keeper, even on non-BlackBerry devices.
New Password Font: Is that a small l in your password, or a capital I? Now you'll be able to tell!
Non-Latin Character Support: Password Keeper now supports non-Latin characters, including Chinese.
Get the Update
As with previous updates, you should receive a notification when the application updates are available in Google Play, at which point they should download automatically over Wi-Fi.
If you need to manually update:
Connect to a Wi-Fi network, then open the Google Play store.
Tap the icon on the left side of the search bar, then select "My apps & games" from the menu that pops up.
Either tap "Update All" or select which apps to update on an individual basis.
Tap "Download" and the update will begin, even if you don't see a progress bar or another indicator.