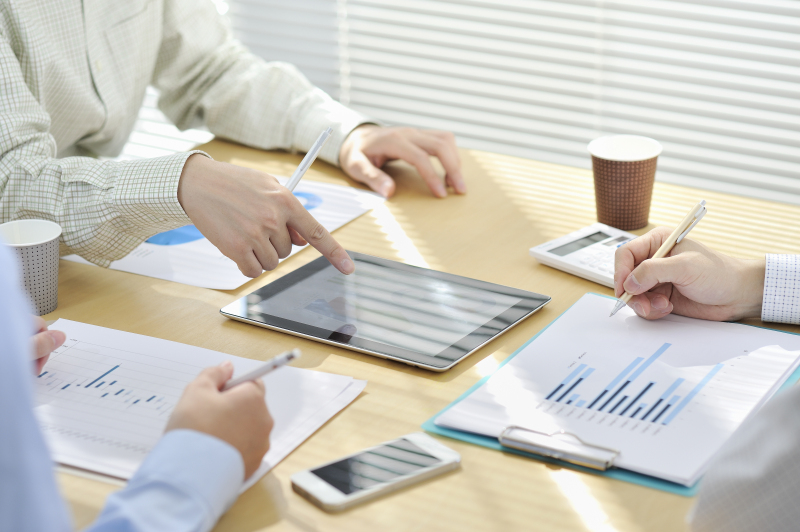 The Internet of Things is revolutionizing many things, and one of those is how we do business. Gartner says there are already more than 2 billion connected sensors, trackers and other devices used by businesses to heat their buildings, manage car traffic, heal patients, ship their cargo, and more. By 2020, there will be 7.3 billion such devices inside enterprises.
So the Enterprise of Things is very real. But this network of intelligent connections and endpoints, which helps enterprises move products from sketch to scale, also needs securing, from data theft and from hacker disruption. That's why we're announcing today the launch of a comprehensive, foundational platform designed for the Enterprise of Things. Our new platform, which takes a mobile-native approach to security, addresses the entire enterprise from endpoint to endpoint, is cloud-enabled, and is the culmination of our innovation and major acquisitions, creating an incredible foundation that fuels our transition to a software company.
Businesses need to confidentially and reliably transmit sensitive data between endpoints to keep people, information and goods safe. BlackBerry is uniquely qualified to address this emerging market now because of our deep experience, industry leadership and ongoing product innovation that addresses future business needs.
We're calling the totality of this solution BlackBerry Secure. Grounded in our mobile software security platform, it enables us to help companies manage and secure their mobile devices and connected things, while securing communications for all messages and file types. For us, this will open up new markets and new customers, for whom multiple endpoint mobile security management and applications are critical. For example, our platform will help to prevent hackers from penetrating devices and computers, provide intelligence for secure supply chain communications, ensure patient confidentiality in healthcare and safeguard assets in the financial industry.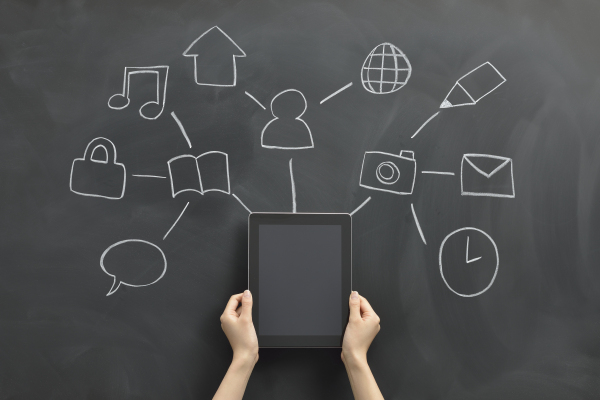 Enterprises will save money today as our platform lets IT administrators leverage their current investments, as well as provide them unified endpoint management (UEM) across all devices, apps, users, policies and operating systems, including Android for Work, Samsung KNOX, iOS, Windows 10, MacOS and BlackBerry 10), as well help replace expensive VDI (virtual desktop infrastructure) platforms. It is also flexible and secure enough to accommodate employees, contractors and business partners with a BYOT (Bring Your Own Thing) policy so that they can have secure access to corporate networks and data without a VPN, as well as a consistent experience no matter what device they carry.
Meanwhile, our enterprise customers' investments are protected. Our foundational platform is not only compatible with our current products, but is also 'future-proofed' to address upcoming capabilities in messaging and analytics. It will also be compatible with future applications from developers, popular third-party cloud systems, and applications like Microsoft Office 365.
In addition to holding more than 80 security certifications, BlackBerry recently ranked the highest in all six use cases of Gartner's "Critical Capabilities for High-Security Mobility Management" report. Our security heritage is leading to an enhanced product line. BlackBerry UEM (formerly BES12) provides the granular control and visibility that IT administrators need to secure all endpoints, along with the flexibility to support a wide array of productivity and other business use cases. BlackBerry Dynamics (formerly Good Dynamics), delivers a foundation for secure enterprise mobility by offering an advanced, mature development platform and container for mobile apps that prevents data leakage. BlackBerry Workspaces, formerly WatchDox, lets workers share, edit and control their files on every device with the highest level of security due to embedded digital rights management (DRM) protection in the files.

BlackBerry 2FA, formerly Strong Authentication, lets workers replace the cost and hassle of a physical token and typing in codes by simply acknowledging a prompt on their secured mobile device. BlackBerry Enterprise Identity also smooths user logins by enabling Single Sign-on (SSO) into a variety of third-party cloud services such as Office365, Box, Dropbox, Workday and Salesforce, as well as the convenience of Mobile Zero Sign-on (MZSO), where simply unlocking the phone grants you access to services without needing to type in a password.
Developers can integrate any of the aforementioned BlackBerry services into their apps via a Platform-as-a-Service model. Our enterprise app and channel ecosystem continues to grow, with an expanding roster of partners such as Zimperium, Polaris, Swyft,  Acronis and ISEC7. Finally, we're launching a new portfolio of business-class applications of our own that are tailored for the mobile-first office. These will be available in January, and will enable today's workers to reach new heights in productivity.
Customers currently using Good Secure EMM Suites including BES12 and WatchDox can seamlessly upgrade to their tailored BlackBerry Enterprise Mobility Suite. Core components of the enhanced and renewed software portfolio will be rolled out in a phased approach over the coming weeks. The apps – Access, Connect, Notes, Share, and Tasks – will be the final step, released in January 2017.
Contact your support representative for more details.