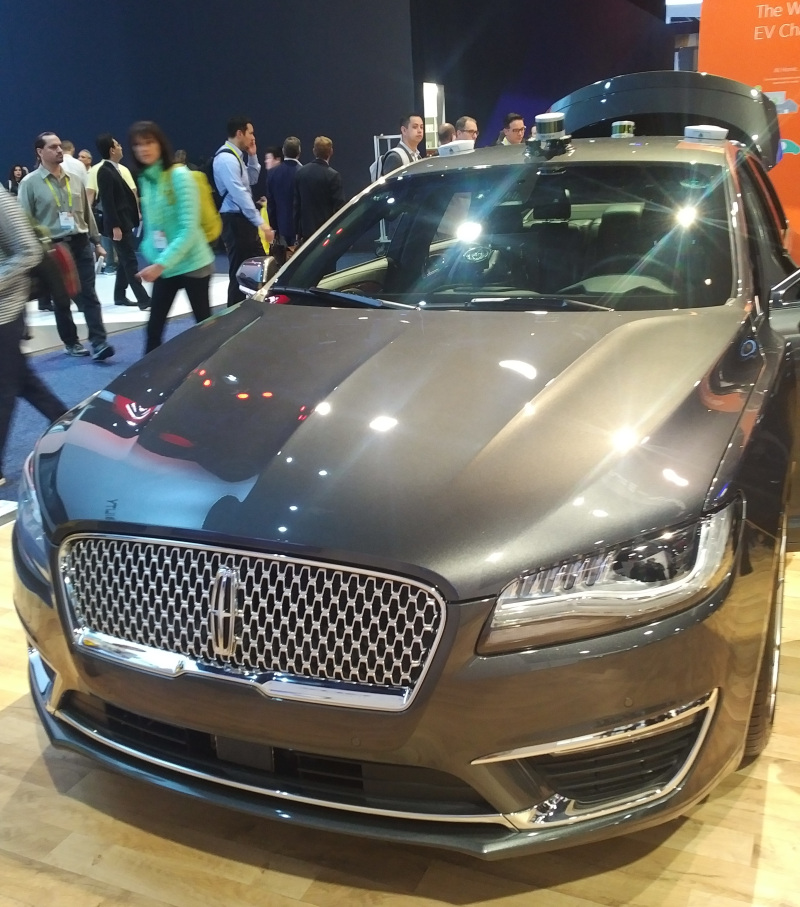 As we hurtle down the road towards fully-connected, fully-autonomous vehicles, the software-defined car is evolving at a breakneck pace. Today's cars use tens of millions of lines of code to deliver the latest standout features to beat the competition. Modern manufacturers like Ford are now diving headfirst into the development of advanced on-board systems alongside software partners such as BlackBerry QNX – and we constantly strive to help them drive securely towards the future.
That's why last week, we were proud to announce version 7.0 of our QNX Software Development Platform, just in time for the CES 2017.
QNX SDP 7.0 builds on QNX's proven reliability, and offers both high performance and enhanced security through advanced features and latest generations of the QNX Neutrino® Realtime OS and QNX Momentics® Tool Suite. It provides automakers with the perfect means to consolidate currently-separate, under-the-hood functions such as infotainment, telematics, and digital instrument clusters, while also guarding against system malfunctions, malware, and cyberattacks. (QNX SDP 7.0 can also be used to build many other devices, from surgical robots to high-speed trains.)
Cars of the Future
Continuing with our long tradition of bringing highly-advanced concept cars to the CES show floor, BlackBerry also unveiled two vehicles that showcased QNX SDP 7.0's capabilities while also demonstrating what's to come in cars.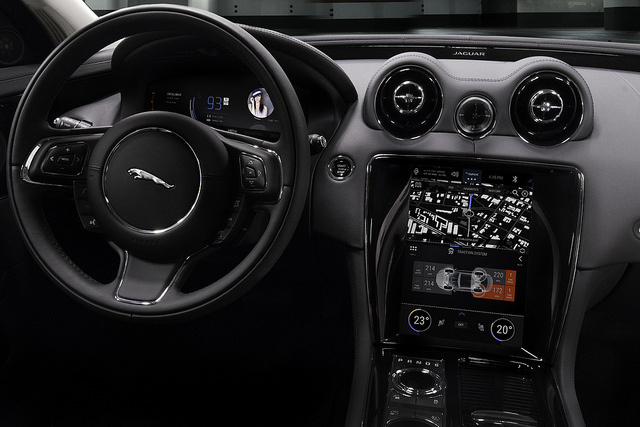 At our booth was a Jaguar XJ (above) with a new digital cockpit that showed two operating systems running safely together on a single System-on-a-Chip (SoC) processor, something we teased the week before. With this design, if the Jaguar's infotainment system needs to be rebooted, it won't affect the digital instrument panel – key for safe driving. The Jaguar XJ also features BlackBerry's QNX® Acoustics Management Platform (AMP) for clear high-definition in-car communication between driver and rear passengers, active noise control, and engine sound enhancement.
CES visitors were further given a chance to see first-hand the autonomous Lincoln MKZ concept car (top of post), developed through a partnership between BlackBerry QNX, Renesas Electronics America, The University of Waterloo, and Polysync. It's our most advanced prototype yet, with SAE 4 driving capabilities. Through a combination of advanced features – laser-based radar (LiDAR), forward-facing cameras, GPS, and inertial measurement with the QNX Platform for ADAS – the MKZ can detect obstacles on the road, anticipate dangerous scenarios, and present warnings to help keep drivers and passengers safe – all in real-time (below is a shot of the BlackBerry QNX software and Renesas R-Drive modules inside the Lincoln that power its autonomous capabilities).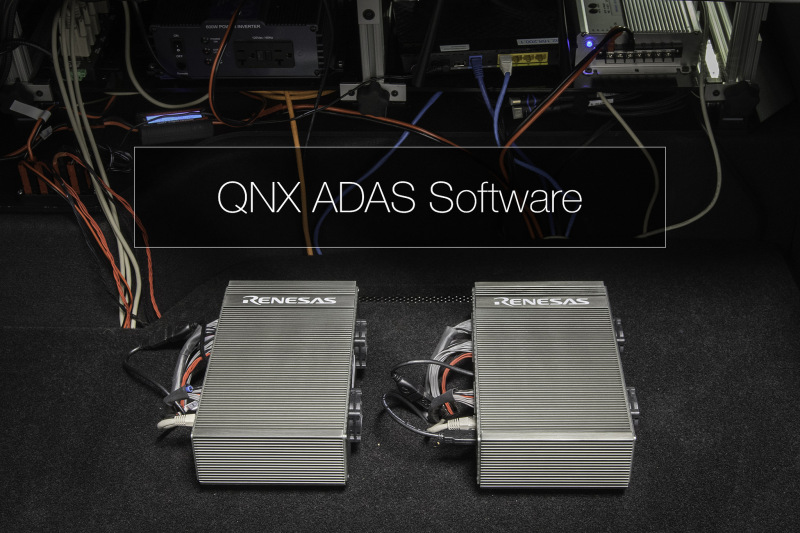 Prototypes weren't the only thing we brought to the show floor.
We also showcased a 2017 Aston Martin Vanquish model, now shipping with our latest in-vehicle infotainment software technology, which will soon be even further enhanced through our partnership with Obigo. The Aston Martin seamlessly integrates audio, hands-free communication, and status technologies directly into the cabin. Its advanced, satellite navigation system offers quicker address input, advanced traffic information, and full support for Apple CarPlay.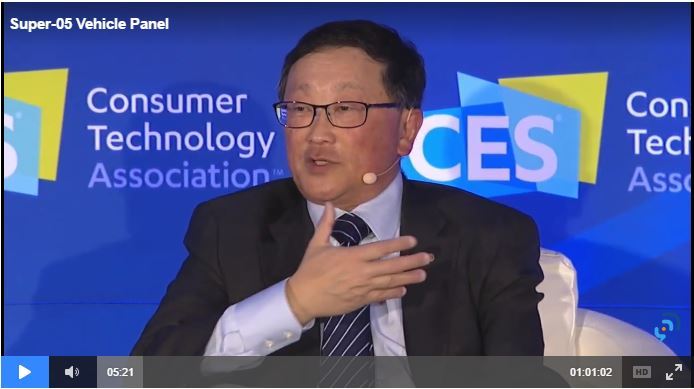 Finally, we showed off BlackBerry Radar, our secure end-to-end asset tracking solution for the transportation industry. In addition to helping trucking companies make more money on their "mobile billboards" through a recent Modagrafics partnership, Radar provides more extensive real-time information than any other solution on the market. It enables customers to monitor their fleet with greater accuracy than ever before, preventing theft, increasing utilization, and improving overall efficiency.
BlackBerry executives also participated in several panels. CEO John Chen talked about self-driving cars, CSO David Kleidermacher talked about the escalating war on cybersecurity, while QNX chief John Wall talked about the future of car-driver computer interfaces.

Media Weighs In
"One of the leaders in automotive software has unveiled a way to consolidate them in a way that could mean cool new features for drivers… [QNX SDP 7.0] allows drivers to take information on car's center screen, like a map to a destination, and move it to the instrument cluster space directly in front of the steering wheel." – Chris Woodyard, USA Today
"[BlackBerry] has quietly become a major player in the vehicle software space through its 2010 acquisition of QNX Software Systems…[The company] already has a reputation for security, and [QNX CEO] John Wall said that the new operating system will 'probably be more secure than any system in the world.'" – Kristine Owram, Financial Post
"It should be remembered that QNX has a long history in the car market…the QNX technology is reportedly used to control nuclear power plants and unmanned serial drones. The well-regarded OS was adopted by Ford in 2014 after it stopped using Windows Embedded Automotive OS." – Tom Jowitt, Silicon
"In addition to enhancing security through microkernel architecture, file encryption, adaptive time partitioning, a high availability framework, anomaly detection, and multi-level policy-based access control, QNX SDP 7.0 has achieved the highest safety delegation possible for a vehicle; ISO 26262 ASIL D." – Jessica Vomiero, Mobile Syrup
"With manufacturers toiling to develop autonomous features in their vehicles, QNX looks promising to remove middlemen such as Tier 1 suppliers… BlackBerry's new operating system – announced at CES — can run highly complex software such as neutral networks and artificial intelligence algorithms. As of now, vehicle software cannot connect with one another and function as a series of separate components."- Aman Jain, Value Walk
***
Software's role in how we drive has never been greater – and it grows in importance with each passing day. Moving forward, it will revolutionize how we drive, reducing accidents and integrating cars with everything from our smartphones to our homes. BlackBerry demonstrated that at this year's Consumer Electronics Show – and you can look forward to much more to come.