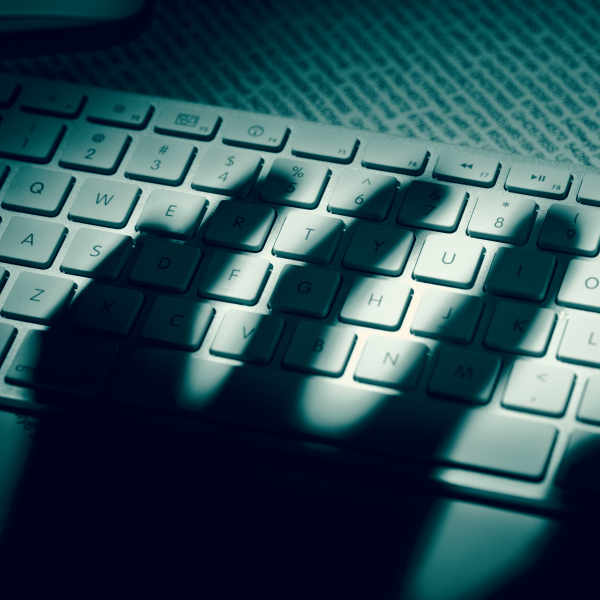 The annual bill from cybercrime is huge. How much? $400 billion a year, according to a 2015 estimate by British insurance company, Lloyd's. The cost of data breaches alone, according to Juniper Research, will grow 4 times between 2015-2019 from $500 billion to $2.1 trillion globally.
That's got executives thinking: according to a recent BlackBerry study, nearly 90 percent of IT executives worry about potential hacks, with 50 percent of executives predicting they will experience more security breaches through mobile devices.
No wonder enterprises are clamoring for better cybersecurity. BlackBerry is responding, taking our deep roots in mobile security and privacy into mainstream cybersecurity. After launching our Advanced Security Assurance practice and acquiring UK-based Encription Limited, BlackBerry is quickly gaining recognition as a leader in cybersecurity. We now rank 40th, or in the top 10% of 500 global cybersecurity organizations, according to market researcher, Cybersecurity Ventures, and are continuing to improve.
Now, we're taking steps to expand our distribution: at CES 2017 today, we're announcing that our recently-launched BlackBerry Secure platform has been selected by security consulting firm, Giuliani Partners, as the underlying software platform to support the firm's cybersecurity consulting services for government and enterprise customers.
Giuliani Partners will "take advantage of BlackBerry's leadership in secure mobile communications technology to assess infrastructures, identify potential cyber threat vulnerabilities, address gaps and secure endpoints with the goal of offering another channel to bring customers to a new standard of security," according to our press release. Giuliani is a key addition to BlackBerry's fast-growing channel reseller network, which has grown 400% in the last year and now counts 1,500+ software channel partners.
"Businesses must be able to confidentially and reliably transmit sensitive data between endpoints to keep people, information, and goods safe," John Chen, Executive Chairman and Chief Executive Officer, BlackBerry, said in the release. "We are pleased to be working closely with Giuliani Partners to offer BlackBerry Secure products and services to new customers in the fight against cybersecurity threats."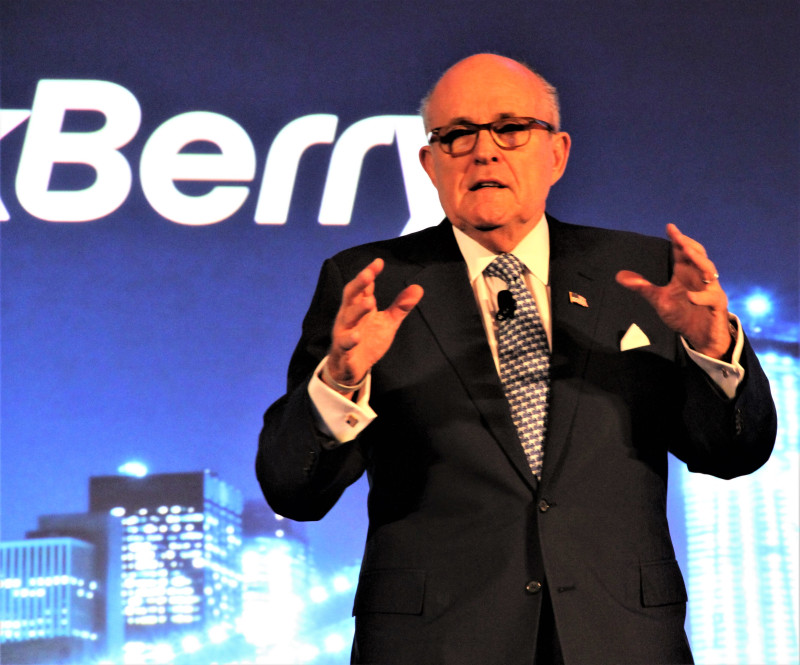 "Giuliani Partners' deep experience in crime reduction, security and anti-terrorism consulting, real time threat identification, investigations and physical and cyber security, combined with BlackBerry's industry leadership and ongoing product innovation will enable corporations to set a new standard for being cyber secure," said Rudy Giuliani (right), Chairman and CEO of Giuliani Partners, former New York City mayor and one of the keynote speakers at our 2016 Security Summit.
Why partner with BlackBerry? It could be because we hold 80+ security certifications and approvals, the most of any mobile vendor. Or that we count all of the G7 governments and 15 of the G20 governments as our customers, while our Unified Endpoint Management (UEM) platform is the most widely-deployed among Fortune 500 companies. Or that our crisis communications software, AtHoc, is used by 1,000+ government organizations and holds 70% federal market share. Learn more about our Enterprise Partner program here.