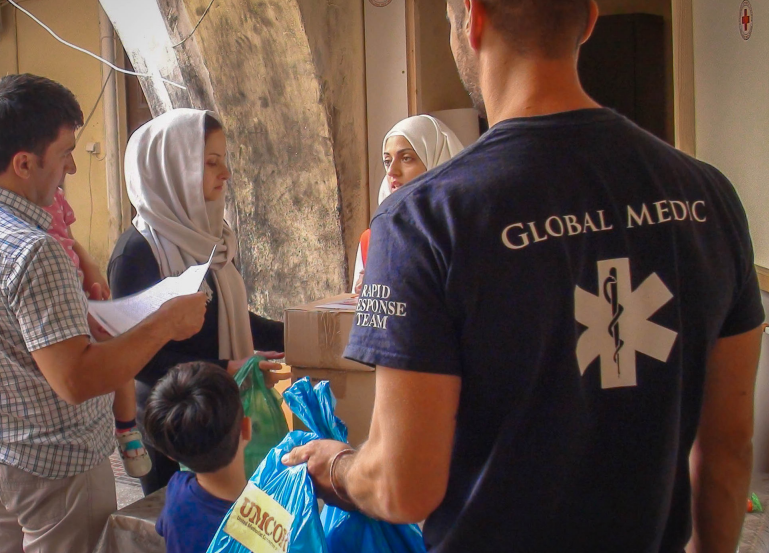 A multinational disaster relief organization founded in 1998 by veteran paramedic and internationally-recognized humanitarian Rahul Singh, GlobalMedic has carried out over 163 relief missions to date. Their staff operates in some of the most dangerous regions of the world, providing supplies and medical care to the victims of floods, earthquakes, and a host of other emergencies. In such crisis zones, even a few seconds can mean the difference between life and death – communication is therefore critical.
This was where GlobalMedic ran into trouble. In the aftermath of a natural disaster, prohibitively-expensive satellite phones were often the only means of keeping teams connected with one another. Volunteers were frequently unable to keep in contact with both headquarters and other team members, and as such weren't always aware of where they were needed.
These communication challenges created a domino effect. Lack of visibility into volunteer efforts together with language barriers and unnecessary paperwork introduced massive delays into GlobalMedic's relief efforts.  And in a field where a quick response is so critical, this is unacceptable.
"There's often a very narrow window between rescuing a survivor and recovering a body," said Singh. "If you're buried under rubble and need a dig team to come save you, for example, that team having poor communications could well mean they won't reach you in time. We needed a way of sending clear, specific instructions regardless of whether or not we had access to local network connectivity."
After careful consideration of the challenges they faced, GlobalMedic eventually turned to the Emtek-licensed BBM, a powerful cross-platform mobile instant messaging solution. With BlackBerry devices also seeing frequent use by volunteers, it was a natural choice, and easily deployed.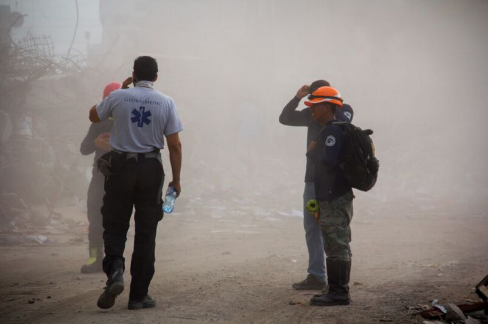 "We've been using BlackBerries for years," Singh explained. "At the moment, we've 50 in our deployment arsenal; we love the keyboards, and they're more durable than any other smartphone. That's important – when you're providing relief to survivors of a disaster, you can't be worrying about whether or not your phone will break."
Singh recalls the moment he decided on BBM. His team was responding to the 2010 earthquake in Haiti, and communications were spotty, at best. One of the younger members of his team was using BBM to keep in touch with his parents back in Canada. Whereas Singh could barely stay in contact with his supply teams or field hospital in the same city, this young man was keeping in touch with people halfway around the world.
"Then and there, I decided we needed to start using it," Singh said.
Communication, Efficiency, and Visibility

BBM allows Singh's teams to set up communications without needing to worry about regional connectivity – instead, they can rely fully on the WiFi networks deployed by their teams. And an added benefit, BBM over voice calls eliminates the need for much of GlobalMedic's paperwork. There's always a written record of instructions and communiques, and a volunteer with questions about where they need to go or what they need to do can simply read the chat.
"The days of 'let me call you on the phone and give you your instructions' are done," explained Singh "Now, we can share updates right away on what we can roll out, what we've currently got in the field, and where our efforts are needed most. No matter where our team leads are, they can remain constantly connected and constantly productive – there's no need to trudge back to a desk just to command a response."
This improved reliability in turn led to greatly-enhanced efficiency and better coordination between volunteers and teams, especially where material delivery is concerned.
"With BBM, coordination is much simpler," he continued. "We can give immediate, specific instructions to volunteers, re-routing them as-needed. One message, and they know where they need to go; one message, and they can tell us their job's finished and receive a new assignment. It's incredible."
You can read the full case study here.