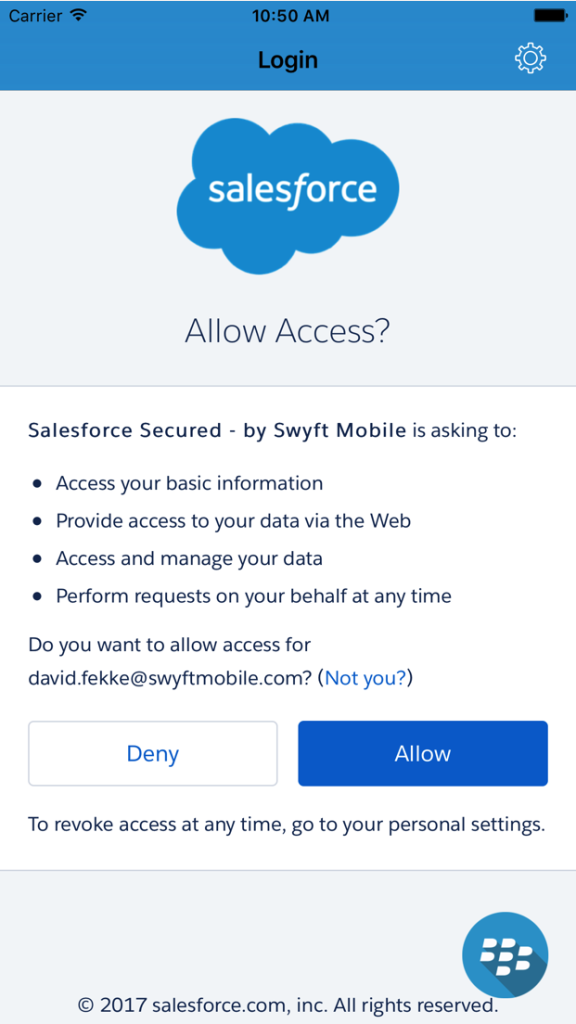 Unless your enterprise's employees spend all day, every day, sitting at a workstation, providing mobile access to your Salesforce CRM seems like an easy decision. After all, studies show that mobilizing access to a CRM like Salesforce produces an average ROI of 520% over five years. It also increases employee happiness and productivity and can translate into increased sales and company revenue.
Even so, allowing your employees to access a key business app like Salesforce when they're out of the office means you need to deal with concerns around data security. According to a recent Gartner Report on the Financial Services Industry:
68% of surveyed financial services organizations believe mobile devices are the weakest link in their enterprise security framework.
67% say the number of data breaches caused by mobile devices has increased in the past 12 months.
Whether you want to mobilize Salesforce but have been stopped by concerns around client information and corporate data security, or have opened up mobile access while worrying about how secure your enterprise data really is, you'll probably be interested in the new Salesforce Secured mobile application.
Salesforce Secured, developed through a partnership between BlackBerry and Swyft Technology, provides secure access to Salesforce on mobile devices. It enables sales organizations to take advantage of the standard Salesforce1 mobile user experience while giving enterprise IT the security and necessary control to meet regulatory requirements and protect critical company information on mobile devices.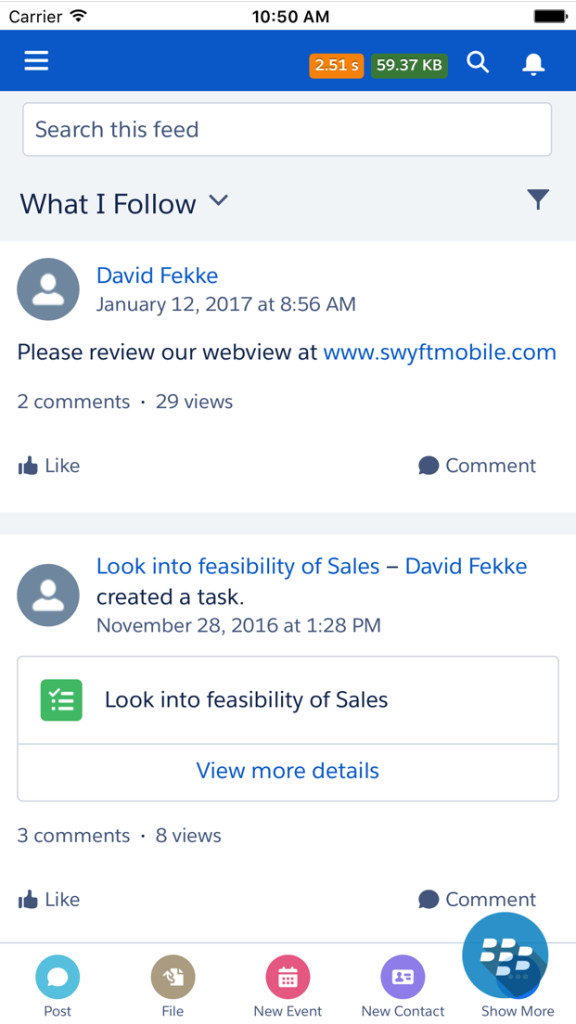 With Salesforce Secured, enterprises get:
The most secure mobile access to the Salesforce Cloud because it's delivered through BlackBerry Dynamics;
Access to the same features as in the native Salesforce desktop experience;
Availability of all custom objects, actions, and third-party and custom applications;
One point of maintenance, as changes deployed to Salesforce.com are automatically inherited by the Salesforce Secured mobile app;
Integration with the BlackBerry Launcher and MarketPlace applications;
Enhanced notifications within the application;
Offline access and updates;
With the new Salesforce Secured mobile solution available through BlackBerry, you can take advantage of all the productivity and financial benefits of mobilizing access to Salesforce with the security of knowing your customer and corporate data are protected.
To learn more:
Watch a six-minute demo video of Salesforce Secured