The following is a summary of the NemeS1S ransomware-as-a-service (RaaS) malware, including information on mitigation. A 'deep dive' investigative write-up by Cylance Senior Security Researcher Jim Walter can be found here.
Discovered: 1/7/2016
Home: / C2: h x x p:/ / nemesiqoaxtca4ve[dot]onion/
Summary: NemeS1S is a ransomware-as-a-service (RaaS) offering. The generated code/ binaries are 100% derived from the PadCrypt 3.0 source. Therefore, all of the decryption services and ransom messages reference PadCrypt 3.0 rather than the parent service (NemeS1S).
Features:
AES-256 file-based encryption
Unique host keys (RSA 1024)
Encrypts all files, regardless of extension
Deletes VSS (Volume Shadow Copies)
Live interactive chat (Introduced as a PadCrypt feature)
.NET-based malware binaries
DGA based on existing PadCrypt mechanisms, generating up to 72 domains per day
RaaS Specific Features:
Full message-based support with admins (SLA 24-48 hours)
NemeS1S admins get a 35% commission on each successful and confirmed BTC payment
Multiple campaign support
Ability to generate multiple malware binaries per day (system currently allows new binaries to be generated approximately every 20 minutes).
Full host/ infection management via client portal site (home URL shown above)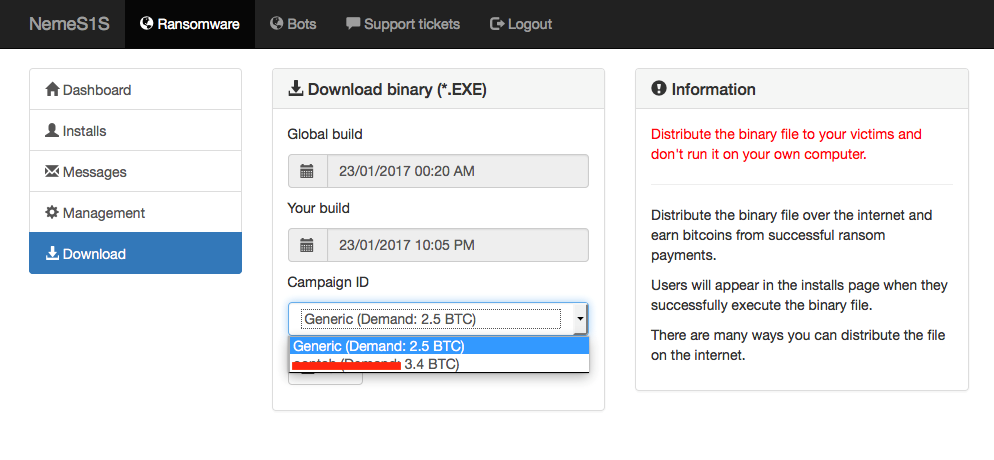 Figure 1: NemeS1S Basic Dashboard
Mitigation/ Coverage:
If you use our endpoint protection product CylancePROTECT®, you are already protected from this attack. CylancePROTECT fully prevents execution on binaries generated by the NemeS1S service. If you don't have CylancePROTECT, contact us to learn how our AI-driven solution can predict and prevent unknown and emerging threats.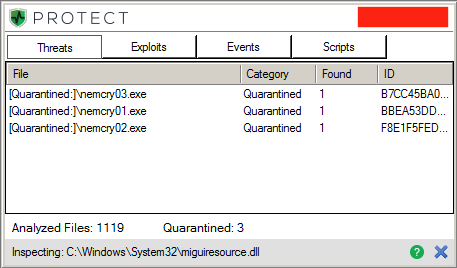 Figure 2: CylancePROTECT Client Notifications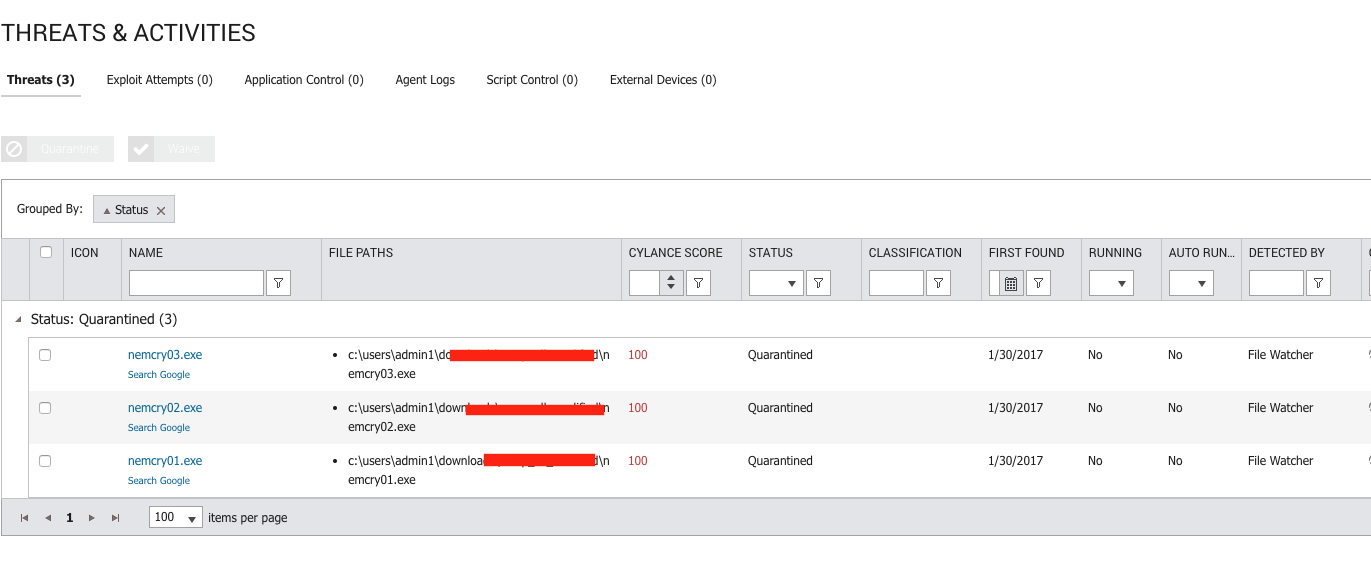 Figure 3: CylancePROTECT Console
Indicators of Compromise (IOCs)
SHA-256 Hashes:

bbea53ddbb4962c01866a56f8dd9cbd695b392b0b17cea2dccb97ecb3b7bb8c5
f8e1f5fedd8d2bf4d686638e1aaa55d38fcf47dbd5d70011ba4ca7995866f375
b7cc45ba01b69534c0c1ad7ebbfd122c2f34907fc4025460550793f0b3710e0a
aa334fc337cf3e3b3ace5899a37c86295c7d54c036c94c43c216025a7284dfd3
f7d8cdf871d6aadd9f7f5033cb136561a1899339bb88846d6244733ea7b5a69e
5bbd43b7e9b5fff27dbab9dae9ac5b9fe9e50795f826884f4239f8d50208a75a
8805cc57f71ad809d49cf906401520c399bd6042b4ca2223f4cd981ed6a688fc
4b1245ccf1a708b4579df8702b3addbff03ec65f5ff66e919a4195e70e9c8133
af9f78b3c27e505b6a41be953a62b9273121983b29e8bd7e042d63a7556cb07c
93bd1d34a9a5b8282370a4629c59934e87966a8d9f759b81498018615e46e56d
2927a33e9fcc1c6306b00cf04ced067f0ff5cccffb5b9723ffbf46bc0044b061
ccaca0010fed565efa13134631f55c0d5393e50ed7639a97a2c457effb89ca2c
4cd4d58643094080af399d345ee76793b9677822f304c22ed1670aa47c1f16df
9e74311fc783f27c13dc84aa26b6339a504d762122d48edaf8d06c9d537afd3c
f3663cdc4be918b26091ee3572aa12d5ff732bc867a4025db4e1b4fd72fb3b9c
6547d2f70880549f768c2598d47eb53e1fb327adca96c63ce59d376ba56bad31
b7fa18a33f48d493cf881a71222ee4014d70f075f31d51b07681bbba8bdf7006
8ed2a0b4632e6789353630f51ff031364617529f51f9556e5f97c9b2a98d966c