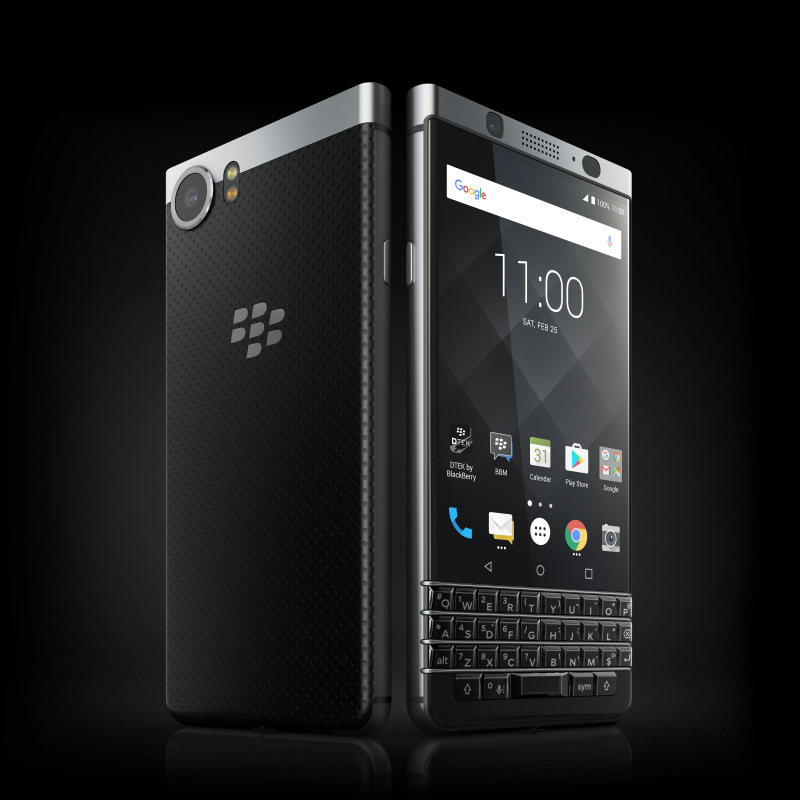 Congratulations to our partner TCL Communication, who today at Mobile World Congress launched BlackBerry KEYone, the first smartphone announced under our new brand and device-licensing strategy (I should know – there's me on video at MWC talking about KEYone's DTEK app-enabled privacy).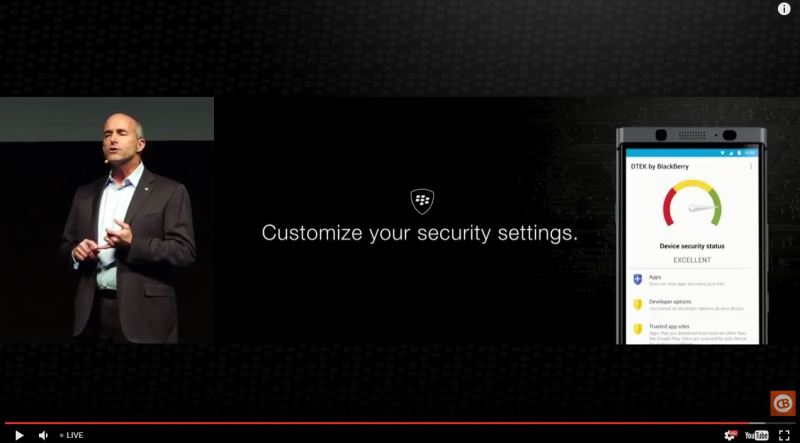 Back in September last year, we announced our transition from developing handset hardware internally, to licensing third-party partners so that we could focus on putting the "smart" in the phone and other devices. It was a key step in our transformation from a device manufacturer to an enterprise software company. While BlackBerry began the journey of bringing the strong history of our iconic keyboard-based devices into the Android generation, TCL Communication picked up the mantle and will bring KEYone to market as the first smartphone announced under our newly-signed licensing agreement – and we couldn't be more excited about it. Our smartphone licensees – TCL, BB Merah Putih, and Optiemus Infracom – take over responsibility for ongoing device development, marketing, and distribution, while we provide security and the BlackBerry experience.
A Distinctly Different Experience
We're very confident that customers of all stripes, whether they're on #TeamBlackBerry, Android loyalists, or anyone who values mobile security and productivity, are going to LOVE KEYone (which will sell at or under €599 EUR/£499 GBP/$549 USD once it becomes available in April). Built on the world's most secure Android software platform (based on Android 7.1 Nougat), KEYone will deliver features curated for the modern user, including:
Access to all Google Play apps, the BlackBerry Hub unified messaging inbox, and monthly Google security patch updates;
4.5-inch 1620×1080 Full HD display protected by Corning Gorilla Glass 4;
3505 mAh battery, the largest ever in a BlackBerry device, which can receive a 50% charge in just 36 minutes;
12 megapixel rear camera using the industry-leading, over-sized Sony IMX378 sensor;
and a high-end design including an anodized aluminum frame and a soft touch textured back.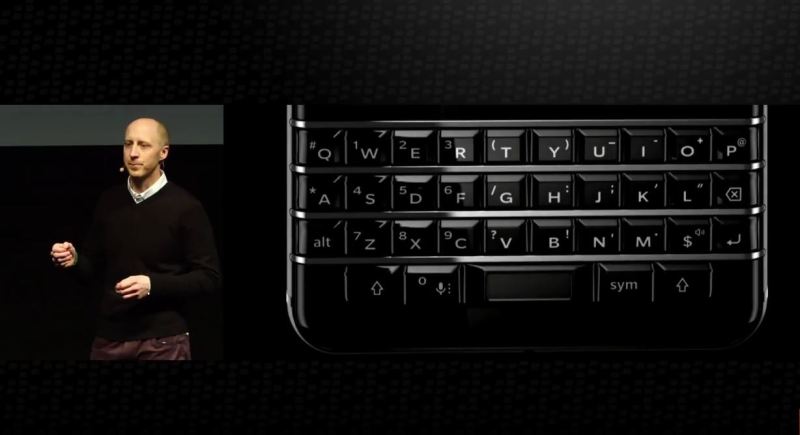 In addition to the strong security and power productivity features, users will enjoy a physical keyboard that provides more flexibility and usable space for typing compared to your everyday smartphone. The physical Smart Keyboard mimics the heritage of the BlackBerry trackpad by responding to touch gestures, making web browsing, reading, and writing with flick typing a much easier and more intuitive experience. The keyboard also can be easily programmed to launch up to 52 customizable shortcuts, such as pressing "I" for your inbox or "M" to access maps. In addition, KEYone is the first smartphone to build a fingerprint sensor directly into the keyboard spacebar for added functionality and security.
Ultimately, KEYone pairs the best of BlackBerry software and security with TCL's commitment to delivering high-quality, reliable smartphones to markets around the world. And we are very enthusiastic about how our long-term partnerships with TCL and our other partners, BB Merah Putih in Indonesia and Optiemus for the Indian sub-continent, will ensure availability of BlackBerry-branded smartphones to every corner of the world.
The Next Web gets it: it calls KEYone a "gorgeous and affordable productivity-focused smartphone,"  while The Verge says KEYone "resurrects the keyboard with style."
Partnerships Make It Possible
As we've previously announced, BlackBerry is now focused on software innovation – aka "putting the smart in the phone" (and the computer, cars, the Internet of Things, and all other endpoints) – and we're excited to see TCL bring to market a high-quality BlackBerry device that customers expect our brand to deliver.
Our transformation from a device maker into an enterprise software company has not only created a stronger BlackBerry, but has also enabled our partners to grow their markets. It's also expanded the availability of security-focused mobile devices that users have come to know and trust from BlackBerry. Besides smartphones, our licensing program includes our industrial design expertise and vast trove of intellectual property, and will expand to additional mobile devices, such as tablets, as well as other products that make up the Enterprise of Things, all of which require the secure, mobile connectivity that BlackBerry is well-known for. In a world with growing numbers of devices and mobile threats to our overall security, giving more people confidence in the security of their devices is the most important factor of all.
For more information about the BlackBerry KEYone and its specs and features, and to register for pre-order updates, please visit www.BlackBerryMobile.com and follow TCL's @BBMobile channel on Twitter.