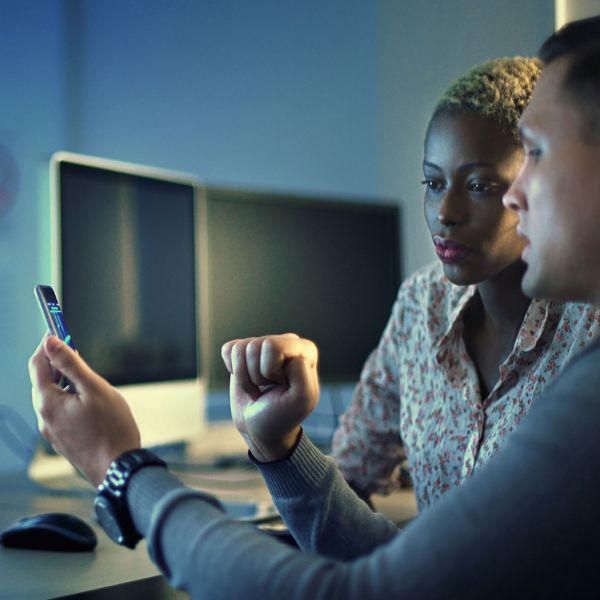 It has been called the next frontier in enterprise communications. Demand for Communication-Platform-as-a-Service (CPaaS) is exploding, as enterprises look to embed messaging and other communications features into their apps. Gartner forecasts end-user spending on CPaaS to reach $4.63 billion by 2021, while IDC sees CPaaS comprising an $8 billion market by 2018.
It's not difficult to see why. The ability to quickly build secure chat, voice, video, and SMS into enterprise applications is extremely valuable for the collaboration culture of the modern business world. Rather than having to interrupt their workflows by jumping to a third-party tool, employees can work and enjoy secure, reliable communication within the same set of apps. What's more, automatic notifications services, collaboration within meetings, and real-time voice and video also make powerful cases for CPaaS.
And that's why today I'm pleased to announce that BlackBerry has taken another major step in our ongoing software pivot with the release of the Software Development Kit (SDK) for BBM Enterprise. Built using our BlackBerry Secure approach and a key part of our overarching BlackBerry Development Platform, the secure, hosted cloud service allows developers to easily provide secure messaging, voice, and video in mobile communications. Developers can tap into BlackBerry's vaunted global communications infrastructure and integrate everything that makes BBM Enterprise so secure into their own apps.
A distinct entity from consumer-level BBM, BBM Enterprise is built from the ground up with enterprise-grade security. Trusted in industries ranging from government to healthcare, it builds upon BlackBerry's proven security model, protecting data both at rest and in transit, and encrypting messages, voice calls, and video calls. More importantly, it's fast, reliable, and easy to use, both for end users and for IT.
BBM Enterprise and its SDK share the same underlying elements and secure communications platform, including our vaunted global network, aka the NOC. This is continually being advanced and upgraded. Current offerings on the market like Twilio do not provide this level of security and encryption. That puts businesses – especially those in regulated industries – at risk with instant messaging's popularity.

Text messaging – which Twilio is best-known for – is a highly insecure communications medium, both vulnerable to interception and well-suited for exploiting bugs and delivering malware. And though it's true Twilio developers can deploy end-to-end message encryption, it is through a partnership with a third party, Virgil Security. This means that to bake secure messaging into their apps, developers would need to work with Virgil's API along with Twilio's. Integration of voice and video calls also require the use of separate APIs (which can get quite costly).
With the BBM Enterprise SDK, there's no need to work with multiple APIs from multiple vendors and no need to worry about sacrificing features or security. Instead, businesses can focus on the gains: increased productivity, immense scalability, and reduced development, hardware infrastructure, and operational costs.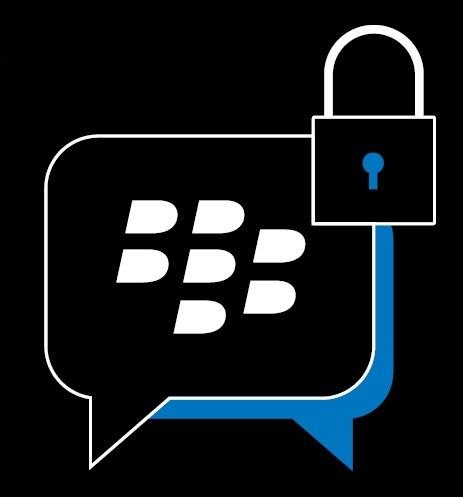 Imagine a police officer using their smartphone to stream live video from a crime scene back to the precinct. Imagine a doctor talking with a patient through a secure voice channel. Or imagine an ER physician who needs quick answers from a surgeon in another office or around the globe; with BBM Enterprise the physician can ask the surgeon questions via message or escalate to a voice or video call. Any information exchanged between the two will be encrypted and comply with HIPAA regulations.
Imagine having access to built-in secure messaging, no matter your app or its purpose.
We will release the BBM Enterprise SDK this month. We have already seen a great deal of interest from our software partners, many of whom will be early adopters of the platform.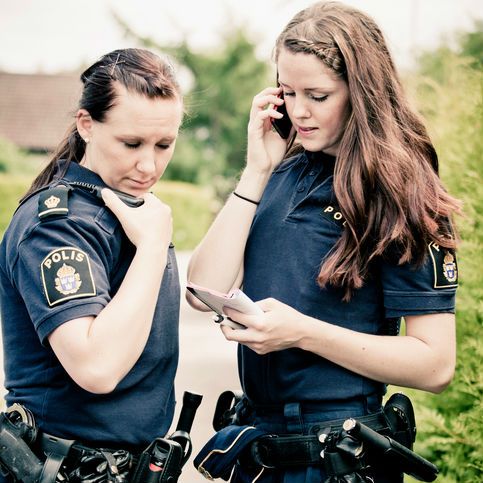 "We are thrilled to be leveraging the new BBM Enterprise SDK," says Ed Karthaus, president and CEO of Yappn Corp. "The biggest challenge to global communication, collaboration, and trade is the language barrier. Our real-time translation tools combined with BlackBerry's secure communication platform will enable customers and partners on any device to conduct business globally with greater efficiency and productivity."
"Mobile Innovations is excited to leverage BBM Enterprise SDK," says Gary Bauer, president of Mobile Innovations Corp. "Our law enforcement customers have a strong need for highly secure and protected IM, also using dynamic multi-OS chat groups, as they come together to staff incidents, attend occurrences, and solve crimes."
BlackBerry has a proven foundation in secure messaging. For more than 15 years, we have protected the most sensitive real-time communications of organizations in some of the world's highest-security industries. Now, with the BBM Enterprise SDK, that legacy is yours to command in securing and empowering your own applications.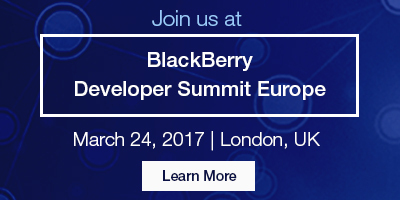 The BBM Enterprise SDK will be made available for Android and iOS here (partners will need to have an account on the community and request to be added to the private area for this release). To learn more, please contact us at BBMSDK@BlackBerry.com and join our webinar on February 22 at 1 p.m. ET. To sign up for the webinar, please visit: blackberry.com/enterprise/bbm-enterprise-sdk. And if you are in Europe or the Middle East, please consider joining us at the BlackBerry Developer Summit Europe in mid-March – click on link below for details.