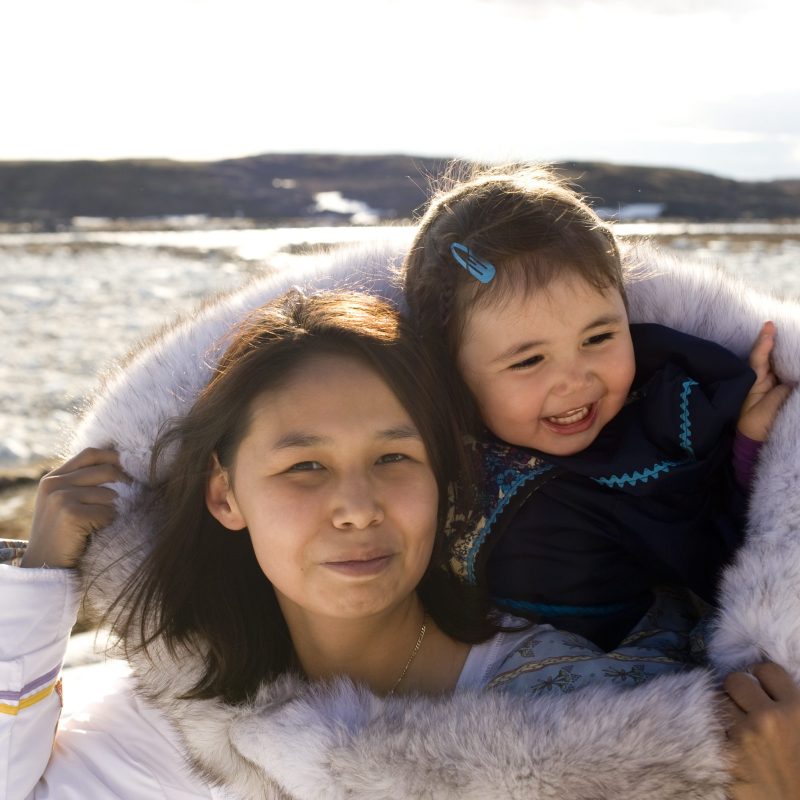 BBM Enterprise SDK is now BlackBerry Spark Communications Platform. Learn more, and download it for free at BlackBerry.com/Spark.
It's a quiet plague of violence that has raged in the margins of Canadian society for generations. Over the last three decades, Canada's aboriginal women and girls have accounted for at least 16 percent of the country's female murder victims, despite being just 4 percent of its total female population.
This blog is by JP Beaupre, Senior Development Manager For Global partnerships at BlackBerry.
That's according to statistics compiled by the Royal Canadian Mounted Police. As disturbing as those numbers are, critics say because of flawed estimations and incomplete data the actual number of victims is unknown.
Governments and police have not always been viewed as friends of Indigenous communities. The tragic history of residential schools and the Indian Act weigh heavy on the current relationship with the crown and law enforcement agencies. Fortunately, there are progressive leaders in all communities that wish to embrace respect, equality and self-sufficiency.
BlackBerry supports many nations across the globe. Under Section 91 (24) of the Constitution Act of 1867, Indigenous peoples are defined as First Nation, Metis Nation and Inuit. BlackBerry views the approximately 1.4 million individuals or 4% of the Canadian population that define themselves as Indigenous as one of Canada's most dynamic, fastest-growing populations.
It is good business to align ourselves with Indigenous peoples. It is also the right thing to do to help stop violence against Indigenous women and children. BlackBerry has the technology and know-how to support economic development, enhance security and improve health and social service outcomes. They are interconnected.
The official murder rate of Indigenous peoples may be underreported, but just as alarming are the thousands of unsolved missing-person cases, as well as the number of suspicious deaths.

A 2014 RCMP study concluded that 1,200 aboriginal women were homicide victims or went missing between 1980 and 2012. Canadian government ministers disputed that study's results. A more realistic figure, according to those ministers, would be 4,000 women, due in part to under-reporting and investigative failures.
A national inquiry launched by Prime Minster Trudeau in December 2015 has begun restoring hope as Canada mobilizes to bring justice and support to this isolated sliver of its society.
BlackBerry is an active proponent of these community efforts. The company has recently joined the Vulnerable Persons Project to assist the Mohawk Council of Kahnawà:ke (MCK) in devising and implementing a technical approach to help solve the situation. The plan will enable community-run data collection and system management, emergency notification and crisis communications. It will also enable families to securely share sensitive records with law enforcement agencies and healthcare providers.
BlackBerry has enterprise partners who are also community- and service-minded.
Forrest Green is a prominent consulting and professional services firm that helps businesses and government agencies across Canada get people, processes and technology aligned for peak performance. In January, myself and Patrick Enright from BlackBerry's Global Partnerships team met with Forrest Green client liaison Murray Rowe Jr. to discuss ways to grow and evolve the firm's enterprise mobility platform – the same platform that provides secure solutions for Forrest Green's own clients.
Already known as an advocate for aboriginal community empowerment, Forrest Green was part of the Vulnerable Persons Project when BlackBerry's representatives first visited.
Mr. Rowe was eager to ask his long-time enterprise partner to join Forrest Green in the cultural advocacy project. Mr. Rowe knew BlackBerry was an equally civic-minded company, and he was enthusiastic about how our crisis communications platform, AtHoc, could become the life-saving alert system the MCK was searching for.
I flew from Toronto to Montreal, with another leg of travel across the St. Lawrence River to Kahnawà:ke. Once there, a team of Mohawk community leaders, local officials and fellow project partners combined efforts to flesh out an implementation plan. At the center of that plan is the BBM infrastructure that the Canadian federal government incorporated in 2016 to secure all of its mobile communications. AtHoc is also a critical component of the solution.
On a technical level, many vulnerable person investigations are hindered or halted because of the Indigenous community's lack of connectivity and geographic isolation. On a human level, investigations can be complicated by the inability of families to quickly and legally provide consent for agencies to view victims' confidential records.
To help law enforcement better deal with the urgency of these investigations, Forrest Green will use the newly-announced BlackBerry Spark Communications Platform to develop custom mobile apps that will enable remote family members to authorize access to their loved ones' privileged information.