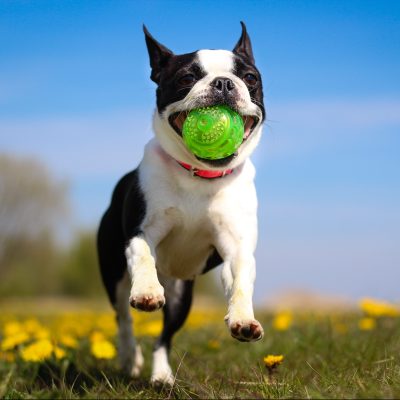 March is a great time of year. Baseball season is on the way. Spring is around the corner.  Mobile World Congress just finished with some awesome news about the BlackBerry KEYone.
Another tailwind into spring is how the BlackBerry story continues to evolve. As our partners focus on hardware like the BlackBerry Aurora from our licensee BB Merah Putih in Indonesia, we focus on delivering new software for you, such as February's launch of BlackBerry Notable.
There's also this month's new app, Privacy Shade, along with more updates for our existing apps – check them out!
BlackBerry's Privacy Shade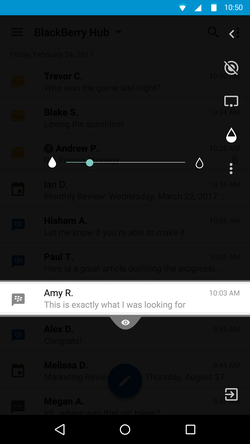 Available exclusively for now on BlackBerry devices, Privacy Shade will let you read emails, messages and personal content at any time without worrying about snoopers, even if someone is looking over your shoulder. The app allows you to view private information in public places – like on the train or in a restaurant – by obscuring the parts of the screen that you're not actively viewing or using, while still allowing you to interact with the obscured parts.
Privacy Shade lets you adjust the transparency of the filter to suit the surroundings. Another feature is quick access to Privacy Shade in several ways:
For BlackBerry devices with a Convenience Key, you can assign BlackBerry Privacy Shade to the Convenience Key.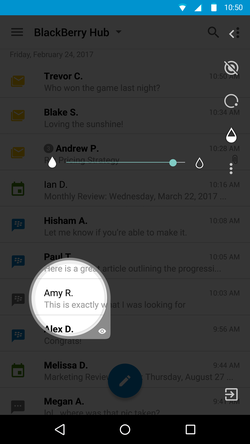 If your BlackBerry device supports Swipe Shortcuts, you can make BlackBerry Privacy Shade one of your shortcuts.
You can also toggle BlackBerry Privacy Shade on or off via an optional dedicated notification in the notification tray.
(If you happen to have a BlackBerry device running Android™ OS 7.0 Nougat or higher, you can also add BlackBerry Privacy Shade to your Quick Settings.)
Privacy Shade not only adds to BlackBerry's privacy and security story, it becomes a daily reminder of BlackBerry's core: securing data with software, whether personal or enterprise.
To install it, simply search Google Play for BlackBerry Privacy Shade or use this link to open up Privacy Shade directly.
Now, let's get back to our monthly roll call of upgrades…
Hub
Email Auto CC / BCC Setting: Users can now enable auto cc: or bcc: when sending a message. This setting can be applied to individual accounts.
Android Wear Notifications (beta): Hub+ notifications and the ability to read and delete Hub items via Android Wear devices (i.e. smartwatches)
Dual SIM support: Hub will support phones with dual SIMs. You can switch between them just like you would with multiple emails.
Contacts
Contact Linking and Cleanup: Improved support for finding and linking of duplicate contacts.
DTEK
OS Integrity Check: Users will now receive a notification if an OS Integrity issue has been detected.
***
As with previous updates, you should receive a notification when the application updates are available in Google Play, at which point they should download automatically over Wi-Fi.
If you need to manually update:
Connect to a Wi-Fi network, then open the Google Play Store.
Tap the icon on the left side of the search bar, then select "My apps & games" from the menu that pops up.
Either tap "Update All" or select which apps to update on an individual basis.
Tap "Download" and the update will begin, even if you don't see a progress bar or another indicator.