BlackBerry has been an innovator since its birth as RIM in 1984, starting in mobile, expanding to enterprise software and today in endpoint security and the emerging Enterprise of Things.
It makes sense, then, that we're involved with the Milken Institute, whose motto is "Changing the World in Innovative Ways."
At next week's 2017 Global Conference, leading global experts, including five BlackBerry executives, will come together to tackle the economic, technological, and business challenges related to this year's topic of "Building Meaningful Lives."
On Tuesday, May 2nd from 8 AM PT, Executive Chairman and CEO John Chen will offer his insights on public policy on the panel, "U.S. Overview: Will the Economic Tailwind continue?"
The following day at 11:15 AM PT, BlackBerry Chief Evangelist Mark Wilson will share his expert thoughts on cybersecurity in healthcare on the panel "Hacks on Healthcare: How to Make a Vulnerable Industry Cyber-Secure."
Our Chief Operating Officer Marty Beard will be participating in a dinner sponsored by Toyota on the topic, "Will Technology Outpace Human Intelligence?" James Kuffner, CTO of Toyota Research Institute, will host the dinner.
BlackBerry President, Global Sales Carl Wiese and I will also be in attendance at Milken.
Those of you who are in town should swing by the Valet Area of the Beverly Hilton Hotel, which is hosting the conference, as we'll be demoing a BlackBerry software powered Jaguar XJ (concept car).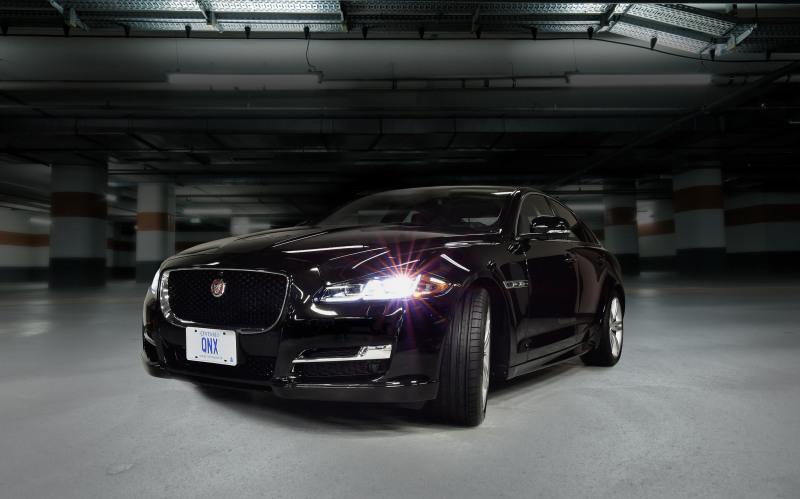 First debuted at this year's Consumer Electronics Show, the Jaguar XJ is the next stage in the software-defined car. Powered by BlackBerry software, the Jaguar's digital cockpit features a consolidated Electronic Control Unit (ECU), which combines the infotainment system and digital instrument cluster onto a single System-on-a-Chip (SoC) – all while using BlackBerry's hypervisor software to isolate and keep each system crash-proof and safe. The Jaguar also uses our Acoustics Management Platform to enhance communication between driver and passengers and reduce engine sound.
At BlackBerry, we know the world is changing. And we're leading the way, constantly innovating as we prepare ourselves – and the world – for the Enterprise of Things. As the world becomes increasingly connected, BlackBerry will keep you safe, connected and mobile.
Today's vehicles are computers on wheels—with over 100 million lines of software per car. Like computers, they will need to be protected. Click here to see how BlackBerry can help make your vehicle BlackBerry Secure.