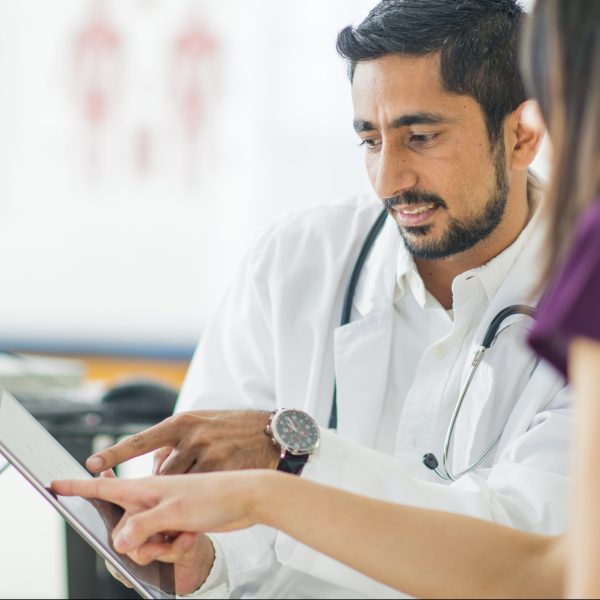 BBM Enterprise SDK is now BlackBerry Spark Communications Platform. Learn more, and download it for free at BlackBerry.com/Spark.
It's an issue that's remained constant throughout the history of healthcare. Efficient communication, especially in a fast-paced hospital environment, is remarkably hard to come by. Yet in order to ensure effective patient care, it's essential.
It was this core need that led to the creation of Ontario, Canada-based health informatics startup, Oculys.
"We came about with a simple premise put forward by our hospital leader – using smartphones to provide staff with real-time data on things like available rooms, patient status, and so on," explained Oculys Health Systems Director of Engineering and Product Development, Charles Farkas. "This was back in 2007, when the concept was relatively new. We developed the tool, and it quickly went viral, it jumped to a nearby hospital, and before long, Oculys was born."
Farkas and his colleagues have been working closely with strategic partners ever since, aiming to break down the 'silos' that exist in healthcare operations. As it stands now, different care departments often find it difficult to communicate with one another. This leads to low visibility, poor collaboration, and an overall lack of accountability.
"Our mandate is to break down those silos," said Farkas.
Tackling Emergencies
In a recent BlackBerry Spark Communications Platform webinar co-hosted by BlackBerry Director of Software Marketing Chris Hazelton and VP of Enterprise Product Management Frank Cotter, Farkas discussed how BlackBerry has helped Oculys succeed in that mandate.
"Our partnership with BlackBerry came out of one of the biggest problems in emergency departments: communication between emergency room doctors and consulting specialists responsible for bed allocation," said Farkas. "They're both busy people, and both rely on extensive amounts of varying information to make a decision – we therefore sought to facilitate better communication between the two."
"They needed to be able to engage with one another as well as the patient in a secure, real-time manner,' he continued "Productivity tools are our specialty – what was missing for us was the backbone of security to allow HIPAA-compliant information sharing and communication. And that was where BlackBerry made the most sense for us."
In my experience, the most significant challenge in healthcare – and the thing truly standing in the way of better collaboration – is securing Protected Health Information (PHI). Fortunately, BlackBerry is well-versed in doing exactly that, with more certifications than any other mobile vendor and proven security leadership in regulated industries.  And it's also well-positioned to help take healthcare into the cloud.
Enabling a Communications Platform-as-a-Service Model in Healthcare
Patient care is becoming increasingly decentralized, and hospital resources are growing scarce. Cloud computing presents one possible solution – it allows hospitals to do more with less, and lets remote staff work effectively in the field. The main roadblock is HIPAA compliance – something Oculys lacks the resources to address on its own.
That's where BlackBerry comes in.
"Spark cuts out a ton of very painstaking, complex steps," says Farkas. "It lets us stand on the precedent BlackBerry's already set with BBM Enterprise, to protect and leverage healthcare data quickly and safely."
In the short-term, Oculys plans to use the Spark's instant messaging capability to allow multiple care providers to collaborate, in-app, on their patients.  Following quickly behind that, Farkas and his team also plan to incorporate mass notifications, photos, and videoconferencing, enabling better consulting and quicker assessment of patients. Finally, Oculys eventually hopes to extend their platform to wherever an interaction or information exchange between providers takes place, providing aid to patients no matter where they are.
"We see CPaaS as something that will touch almost every patient in healthcare," said Farkas. "Leveraging BlackBerry's software and expertise will therefore be central to our mission and vision, which is to be part of every patient's care journey in a meaningful way."
To learn more, you can view an archived recording of the presentation.