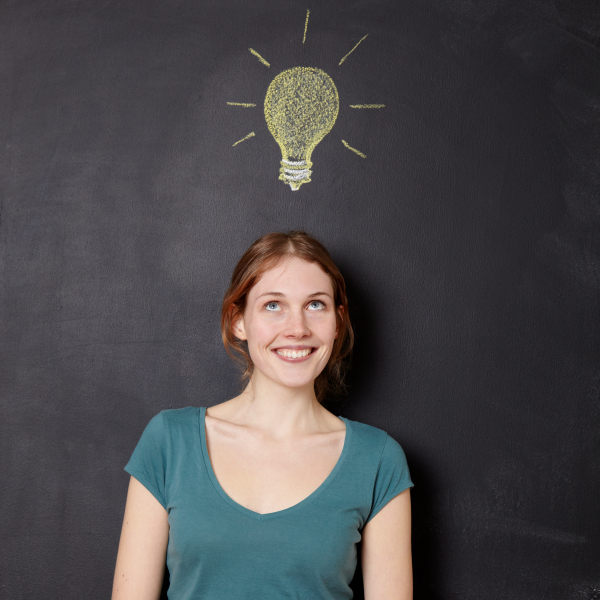 A recent Economist Intelligence Unit survey found that businesses that prioritized mobile work saw a wide range of benefits. These included a 16% increase in productivity, an 18% increase in creativity, a 23% increase in satisfaction, and a 21% increase in loyalty versus companies that didn't prioritize mobility.
Unfortunately, going mobile isn't as easy as you'd think – you can't just shove a device into someone's hands and tell them "go work." You need to make sure employees are equipped with the necessary tools to do so. And that's where things get a little tricky. Give your employees the right apps, and you'll be sure that they can work smarter, better, and more securely.
Give them the wrong apps, and you've got a train wreck waiting to happen. Employees will also struggle with a disparate hodgepodge of apps that interrupt their workflows, making it difficult to do their jobs. Your employees won't know which apps to use for a particular task, and they'll have difficulty separating work apps from personal apps, which results in an unhealthy and unhappy work/life balance.
Ultimately, they'll ditch cumbersome enterprise mobile apps in favor of less-secure consumer solutions, putting your data at risk.
The result? Businesses that deploy poor mobile solutions are more likely to suffer from low employee engagement. According to analyst firm Gallup, that could cost anywhere between $3,400 and $10,000 in annual salary per employee.
The Right Way to Go Mobile
The key to preventing this lies in understanding that mobile collaboration involves much more than just basic email. You need to start thinking of your employees' smartphones and tablets as mobile offices, handhelds equipped with all the tools they'd have sitting at a desk. In other words, anything an employee could do in their office, they must be able to do on their phone – the toolkits need to be the same.
Enter BlackBerry Work. Designed for secure business productivity above all else, this all-in-one app gives your employees everything they need to work on the go, and allows them to communicate effectively from anywhere, whether at work, at home, or on the road. Features include:
Seamless communication. With a rich inbox with integrated photos and real-time presence status, BlackBerry Work lets employees connect with each other via email, text, phone, or IM. It integrates with existing enterprise messaging software, with instant messaging and file sharing features to further empower collaboration.
A better business calendar. BlackBerry Work's calendar makes for better, more-efficient scheduling of tasks and meetings. With free/busy lookup, employees can see who is available at a given time to align for meetings. And they can join those meetings, send quick responses, and forward invites with a single tap. Teams can also set up shared calendars to facilitate better collaboration.
No-fuss security. BlackBerry Work is secure without impeding employees. All corporate data is protected by the BlackBerry container, and encrypted both at-rest and in-transit between apps. This also separates work data from personal data, ensuring employee privacy and protecting you from data leaks via consumer apps.
Easy access to corporate intranets. Through BlackBerry's browser, BlackBerry Access, employees can access corporate intranet and business content through a secure, intuitive browser or access HTML5 web apps. There's no need for a costly, cumbersome VPN – corporate links can be opened from an email or IM, and content can be easily downloaded and shared with employees.
Single-click document editing. BlackBerry Work integrates with Web Office Apps to provide a desktop editing experience, complete with offline document viewing and editing. It also allows employees to drive presentations from their mobile device or Apple Watch, letting them ditch unnecessary baggage on business trips.
In-depth analytics. Give your IT department greater visibility into how employees are using their devices for work. With metrics that offer insight into installation, usage, engagement, and usage times, IT can improve both the user experience and technical support.
Mobile devices are incredibly powerful tools, but only if your business equips them with the applications that are both intuitive and secure. BlackBerry Work is just such an application – a one-stop shop for all your mobile productivity needs. Learn more by watching our latest video how BlackBerry Work works with Apple Watch to turbocharge your productivity:
Learn more about what BlackBerry Work can do for your organization. If you're looking for a solution that combines MDM, MAM, and MCM into a unified whole, be sure to also check out the BlackBerry Enterprise Mobility Suite. And if you want to quickly, securely deploy corporate apps to your employees, BlackBerry Dynamics has you covered.