A major thunderstorm strikes a large metropolitan area where your organization has a significant presence, spawning a dangerous and damaging tornado. As sirens sound, the people in the office take appropriate cover – as practiced many times before – but a real event is different from a drill.
Immediately following the storm, leaders want to know if everyone is safe, if any damage is sustained, and when operations can return to normal, including the ability of people to report back to work. It's not an unrealistic scenario. In an emergency, things can go from bad to worse in a matter of seconds.
Given such an intense situation, it is easy to lose track of your people, but as a leader you cannot afford to do so. You need to stay in-command during even the worst crisis. You need to keep 100% of your employees safe and accounted for. You need to do everything in your power to ensure no one is left behind and that your operations are resilient as soon as possible.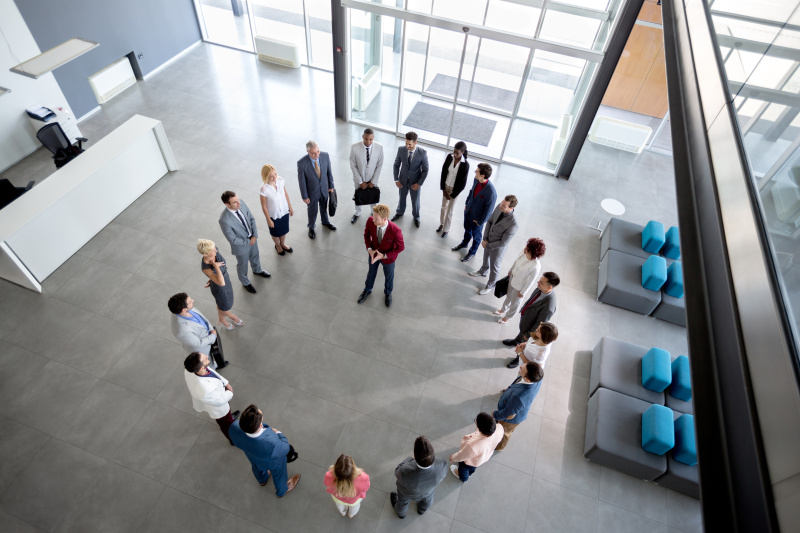 That's where BlackBerry comes in. We're expanding the capabilities of BlackBerry AtHoc, our industry-leading crisis communications platform. Our advanced solution, known as AtHoc Account, automates communication processes before, during, and after a crisis and empowers the organization's leaders with the information they need to respond efficiently and effectively to any emergency.
AtHoc Account enables organizations to meet United States Federal mandates by making it easy to account for their people in a crisis. It was created with intensive research by BlackBerry AtHoc, the no. 1 provider of crisis communications, by validating customer needs and applying a deep understanding of operational processes and innovative technology. AtHoc Account consolidates safety information from multiple sources into a single authoritative system.
Thanks to its scalable and secure architecture, AtHoc Account is readily available to organizations of all sizes. Immediately after any event, an automated accountability process can be initiated. Within minutes, real-time responses from employees can be captured, including from trusted individuals responding on behalf of others, ensuring 100% accountability.
With just a few clicks, leaders can gain immediate access to valuable insights and information – everything they need know to respond effectively to an event, reduce downtime, and achieve high business resiliency.
AtHoc Account does not operate in a vacuum, either. It's part of BlackBerry AtHoc, the only FedRAMP-authorized crisis communication platform. Other solutions in this platform include:
AtHoc Alert, which enables secure, multi-channel, bi-directional mass notifications on nearly any type of device.
AtHoc Connect, which allows agencies to quickly communicate with one another per interoperability requirements laid out in the DHS Interoperable Communications Act.
Together, these solutions make AtHoc the most complete, secure, and effective crisis communications solution in the market. It's a platform trusted to keep safe over 70% of U.S. Federal Government personnel and protect enterprises in complex and regulated environments including industrial, healthcare and transportation.
Emergencies by their nature are difficult and chaotic. With BlackBerry AtHoc your organization will have a reliable, secure, simple solution to both account for personnel and increase communication leading to better business continuity.
And in so doing, you'll be able to accomplish the most important task of all: keeping everyone in your organization safe.
For more information on AtHoc Account, click here, or download this brochure to learn more about personnel accountability with BlackBerry AtHoc.