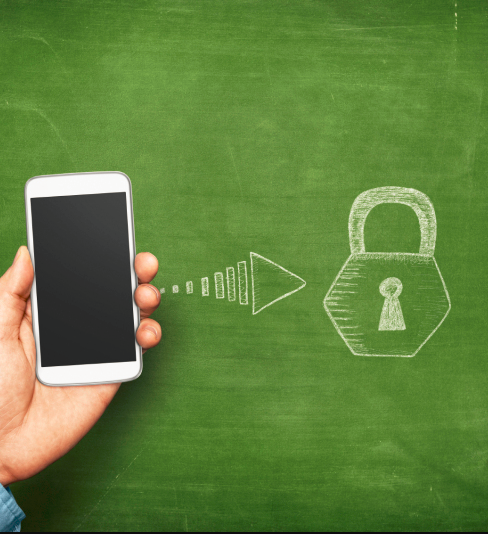 The Enterprise of Things has arrived. Enterprise Mobility Management is no longer sufficient – to secure, manage, and connect your business and its users, you need to take a new, unified approach. For BlackBerry's clients, BlackBerry UEM is the foundation of our approach, which is again positioned as a Leader in Gartner's EMM Magic Quadrant. With comprehensive support for a wide range of devices and a powerful, intuitive management console, UEM allows your IT manager to protect your organization and its people from the vast array of cyber threats your business faces.
With our latest release, we've made BlackBerry UEM even better at what it does – here are five ways we've updated both offerings so it's even easier to manage your people, devices, and users in the Enterprise of Things.
1. Manage and Secure Microsoft Office 365 Mobile Applications
BlackBerry is one of the first unified endpoint management platforms to add layered security for Microsoft Office 365 mobile applications like Word, Excel, and PowerPoint, leveraging Application Protection Policies available from Microsoft through its Intune Graph API. Admins can apply policies to Office 365 mobile applications, such as preventing 'save as' and restricting 'cut, copy and paste' from the same UEM console that's used to manage other mobile policies, applications, and services.
2. Enable Secure, Scalable Use of Smart Glasses in the Enterprise
The Enterprise of Things has arrived, and BlackBerry UEM gives you complete management, control, and enablement capabilities for this growing number and range of connected devices. It's not just smartphones, tablets, and smart watches: new classes of enterprise devices such as smart glasses are appearing in the workplace, and they require new levels of security and support. Wearable devices allow workers to remain securely connected in hands-free environments, maximizing uptime and accelerating task completion. As more wearable devices are used by workers, BlackBerry UEM allows IT to apply a consistent set of productivity applications and corporate policies across all devices. Android-based smart glasses can be deployed using "work only" mode, for example, enabling IT commands such as locking, unlocking, and wiping of the device. Applications specific to wearables, such as Ubimax and Atheer, can also be securely managed.
And through our partnership with Vuzix, announced August 9, we'll make it easy for your IT department to manage devices such as the Vuzix M300 Smart Glasses.
3. Increase Application Adoption with a Better Application Store Experience
Your IT team can now notify users about new corporate applications and inform them when updates become available – much like the consumer experience of application discovery. When compliance requires the deployment of specific applications, you can ensure all users are notified. BlackBerry UEM also lets IT managers configure Web applications to be accessible directly from the BlackBerry Dynamics Launcher on both managed and unmanaged devices.
4. Keep Access Controlled with Enhanced Authentication
In addition to containerizing applications with BlackBerry Dynamics and protecting data with BlackBerry Workspaces, UEM lets you control access to critical resources with several advanced authentication features – to which we've recently made some big improvements.
Trusted by organizations such as this U.S. police department, BlackBerry 2FA leverages your existing iOS, Android, and BlackBerry devices for authentication. Our latest release lets you manage BlackBerry 2FA from within UEM Cloud, providing integration with Enterprise Identity's federated services. Users can also now start the authentication process from their mobile devices and access software one-time password (OTP) tokens on-device, and IT managers can fully configure VPN connections and user assignments directly within the UEM console.
BlackBerry Enterprise Identity is a single-sign-on (SSO) authentication solution that makes it easy for users to access cloud applications from any device. New features include UEM Cloud support and full SaaS configuration via the UEM console.
5. Expand UEM into Your Own Custom Management Platform
With BlackBerry UEM Integration SDK, BlackBerry ISV partners can quickly and easily extend their applications to BlackBerry UEM customers. These partners can create user assignable services, that can be applied to existing UEM users. This integration goes beyond APIs. It allows developers to build an extensible plug-in which gives direct access to the BlackBerry UEM server, define services/APIs and run on the same server as BlackBerry UEM. Partners can provide new capabilities to administrators and allow them to perform common tasks for their solution without leaving the UEM console. Partners can also build policies and leverage the existing UEM policy engine to assign it to users or groups.
Watch this video with our partner Samsung, as we integrate BlackBerry UEM with Samsung KNOX to bring a defense-grade mobile platform to high-security enterprises:
Secure, Manage, and Connect the Enterprise of Things
With BlackBerry Secure – our comprehensive, endpoint-focused approach to securing the Enterprise of Things – you have a powerful, comprehensive platform to connect and manage the people, devices, processes, and systems in your organization. Your employees, meanwhile, have access to everything they need to get the job done whether that's data, applications, or communication with one another.  And that remains true no matter where they are.
As the foundation of BlackBerry Secure, UEM ties the rest of our offerings together, leveraging our global security network to protect your organization while simplifying endpoint, user, and application management alike. Our latest updates to UEM make it even more powerful, and even better at managing everything in your organization. And it is further proof that security and productivity are both in our DNA, and that our clients are more than just secure – they're BlackBerry Secure.
For more information about BlackBerry's updated software portfolio, check out our overview blog. You can also read more about BlackBerry Workspaces, BlackBerry Dynamics, or our application suite. Finally, be sure to view the webinar "Best Practices for Deploying Smart Glasses In your Enterprise," co-hosted by Vuzix, Ubimax, and BlackBerry.