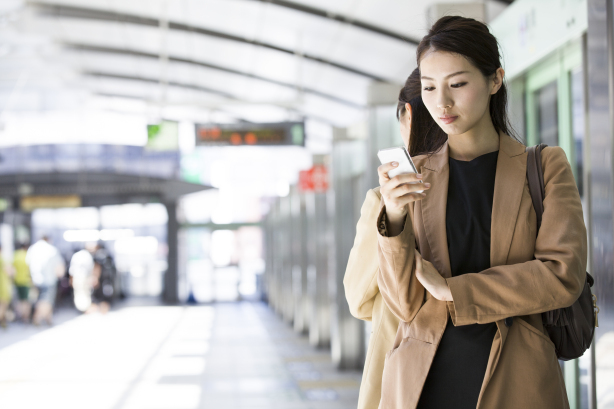 BBM Enterprise SDK is now BlackBerry Spark Communications Platform. Learn more, and download it for free at BlackBerry.com/Spark.
Effective communication is at the core of any successful business. That's what makes Communication Platform as a Service (CPaaS) tools so valuable. They allow developers to build secure voice, chat, and video into enterprise applications without having to spend time and resources on infrastructure, while at the same time giving users advanced communications built right into their existing apps and workflows.
As you might know, BlackBerry is a pioneer in secure communications. For more than fifteen years, BlackBerry has enabled and protected real-time communications in some of the highest-security industries in the world. Today, we officially deliver the next phase allowing partners to embed BlackBerry secure messaging technology into their own applications.
I'm excited to announce the general availability of the BlackBerry Spark Communications Platform. Since announcing our limited release earlier this year, more than 60 ISV partners are building and embedding apps using our Spark for Android and iOS devices. Those apps are already helping improve communication in healthcare, protect vulnerable people in Canada, and equip a major law firm with real-time IM and file-sharing (skip ahead to the bottom to learn about this exciting new user, read the VentureBeat article about the launch, or read on).
Communicate Smarter with Spark
Built on BlackBerry's proven security model, Spark protects data both at-rest and in-transit and encrypts messages, voice calls, and video calls. Moreover, because it's built upon our global NOC network, it offers proven scalability and reliability.
Spark also offers a superior user experience versus other enterprise IM platforms. Users have access to a rich selection of features, including message editing, retraction, read and received notifications, voice notes, group chat, and file sharing. It's also fast, reliable, and easy to use, providing the same user-friendly experience enjoyed by tens of millions of Spark fans worldwide, with the end-to-end security your business requires.
Enable Better Collaboration with Spark
Spark allows developers to quickly integrate secure, enterprise-grade communications functionality into custom apps, delivering a unique, streamlined mobile collaboration experience to users. Spark is an IP-based solution running on the BlackBerry NOC network.
Contrast that against solutions like Twilio, which rely on SMS and circuit-switched carrier networks for their messaging functionality, mediums that are both insecure and easily exploitable. With other platforms, implementing security means working with third party vendors– more contracts, more licensing fees, and the struggle of managing multiple APIs. As with the rest of our portfolio, this isn't an issue with Spark – all functionality is unified into a single platform.
"BlackBerry is leveraging its strong messaging app experience from Spark to give it an edge over rival enterprise communications companies like Twilio," writes Business Insider's Laurie Beaver. "Spark's strong ties to security could make it an appealing option for businesses."
BlackBerry Spark Communications Platform Powers Legal Communications
A BlackBerry Authorized Reseller, Tundra Core Studios Limited is using Spark to assist one of their major clients, a UK-based law firm by the name of Daniel Woodman and Co.
Daniel Woodman's original legacy email platform was ill-suited for use on mobile, and couldn't be expanded to support other methods of collaboration or file sharing. As a result, to comply with the UK's strict regulatory environment, staff relied on bike messengers and taxis to deliver court documents – often while cases were on-trial.
"In the legal industry, the timely delivery of evidence can be the difference between victory and defeat in court," explains Toby Clench, Tundra Core's founder. "After evaluating their options, the firm decided they wanted to completely scrap their legacy platform and instead move forward with a mobile option that combined email, file management, and real-time communications. That way, the lawyers can stay in touch at all times, and receive documents instantly if out of office or even in court."
For the development of the instant messaging option, SDKs like Twilio were out of the question for the law firm – primarily due to security.
"The information we work with is of an extremely sensitive nature," explains Anthony Pearce, managing clerk at Daniel Woodman and Co. "We couldn't really trust an SMS-based messaging SDK like Twilio to secure it. With Spark, security was already there – the moment Tundra Core finished developing our app, it was immediately compliant."
Through the BlackBerry Spark Communications Platform, Tundra Core built an integrated IM solution that was both easy to use and highly secure. Pearce and his legal colleagues loved it. And according to Clench, Spark was also easy to learn and work with – owing to its extensive documentation.
"We didn't have to worry about building additional infrastructure or learning a second API, which saved us time and eliminated our upfront costs," says Clench.
Moving forward, Tundra Core Studios intends to continue using Spark – and advises that other developers consider doing the same.
"Spark was a game-changer," says Clench. "The advantage was instantly apparent to our clients, and they are overjoyed with the solution."
Your Communications Are BlackBerry Secure
Embedded messaging is the next frontier in enterprise communication – and it's not hard to see why. No matter what industry you're involved with, collaboration is at the core of getting work done. Effective, secure communication is critical in making collaboration happen.
With a proven foundation in secure messaging, BlackBerry has for over a decade protected the most sensitive real-time communications of organizations in some of the world's highest-security industries. Spark puts that legacy squarely in your hands, empowering you with the ability to securely connect employees with colleagues, clients, and customers. Together with the rest of our portfolio, you have everything you need to secure, manage, and connect your entire organization.