BBM Enterprise SDK is now BlackBerry Spark Communications Platform. Learn more, and download it for free at BlackBerry.com/Spark.
Though they make up only 4% of Canada's female population, Canadian indigenous women and girls have accounted for at least 16% of the country's female murder victims over the past 30 years. And that number is just an estimate. The real figure could be much higher.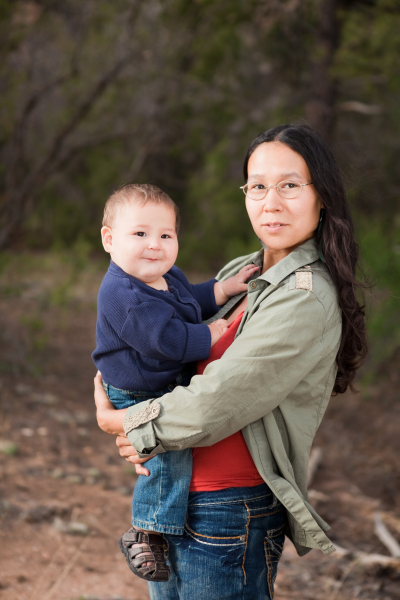 This needs to change. That's why earlier this year, BlackBerry joined the Vulnerable Persons Project.  Working side-by-side with the Mohawk Council of Kahnawà:ke (MCK) and with enterprise partners such as Forrest Green, we have spent the past several months striving to implement the technology required for both socioeconomic growth and the protection of vulnerable people within Indigenous communities.
One of the core issues we needed to address from the start was communication. Many vulnerable person investigations are either hindered or halted because the Indigenous community tends to be remote, geographically isolated, and lacking in connectivity. The challenge is compounded when Indigenous communities desire greater control of their own data but are unable to gain access to the information held by government departments or ministries.  Rudimentary analytics are impossible if access to the data is prevented.
When governments are able to improve data collection and analytics, they can improve outcomes and save lives.   For example: when the State of Florida implemented a data consolidation project and subsequently built risk scores – leveraging SAS Institute software and solutions – for social workers to proactively intervene, they were able to reduce the likelihood of murder for high risk children by 90%. Even with improved scores, there is no substitute to critical data sharing when an investigation starts for a missing or murdered women or girl. It is widely agreed that the first 48 hours of an investigation is critical to solving a crime. Secure communications and crisis management is crucial to saving lives and solving crimes.
Murray Rowe is the President of Forrest Green, the technology consultancy that is helping build the communications and data analytics platform behind the Vulnerable Persons Project. He spoke with BlackBerry's Jason Middleton – listen to the audio podcast below. Or, read on.
Audio Player
How Real-Time Communications Can Help
We proposed that the project leverage BBM Enterprise – the same secure communications infrastructure utilized by the Canadian Federal Government. In addition to allowing individuals to communicate securely via mobile device from any location, BBM Enterprise's secure network ensures that sensitive information is kept exclusively in the hands of those who are supposed to see it. Trusted by governments and regulated agencies worldwide, BBM Enterprise is compliant with multiple regulations, including HIPAA.
Equipped with the BlackBerry Spark Communications Platform, Forrest Green began developing custom mobile apps that enable indigenous Canadians to securely manage their own data in conjunction with other governments. When Indigenous communities have greater control over their own data, their citizens will have more confidence in Indigenous-led solutions. BlackBerry ensures the data that currently resides with organizations such as Health Canada, First Nations Inuit Health Branch (FHINB) and Provincial Social Services and Health Ministries can be securely transported.
Even if communities reduce the crime rates for Indigenous women and girls, a reactive crisis management system needs to be implemented that supports greater communication with parents and loved ones in remote communities.
The sooner police are made aware of a missing person, the greater the chances of that person returning home alive. By equipping MCK with our AtHoc Crisis Communications Platform, we helped to ensure a more efficient, organized response to missing person reports and Amber Alerts.
The Challenge and Opportunity of Better Data
With these solutions, BlackBerry and its partners have made great strides. But there's still a long way to go. One of the most significant challenges we're still working on involves data collection and analysis.
"Effective community leaders need current and accurate data to base decisions, allocate funding, and apply staff," explains John Paul, Executive Director, Atlantic Policy Congress of First Nations Chiefs Secretariat. "In many cases, Indigenous leaders have fewer administrators and IT staff to perform analysis than their municipal, provincial, or federal counterparts. This highlights the importance of leveraging off the shelf solutions where other governments and private sector companies have paid for research and development."
There are still many questions. How can Indigenous communities improve their data collection? Should data structure and data sharing be modified in these communities? How can quality data be used to improve outcomes for both communities and their residents?
Taking Action – The Indigenous Data and Analytics Forum – June 7th Ottawa ON
To help answer the above and more, BlackBerry will be participating in The Indigenous Data and Analytics Forum in Ottawa on June 7. Sponsored by BlackBerry in conjunction with Mohawk Internet Technologies (MIT), The Chiefs of Ontario, Atlantic Policy Congress First Nations Chiefs Secretariat, Forrest Green, Okanagan Indian Band, and SAS Institute, one key panel will address the importance of good data quality and analytics in creating budgets and allocating resources within Indigenous communities.
"In order for Indigenous communities to act as nations, they must have control of their own IT systems and data," says Grand Chief Joseph Tokwiro Norton of the Mohawks of Kahnawá:ke, speaking on behalf of MIT. "As Canada's largest Indigenous-owned data center located on a reserve, Mohawk Internet Technologies is pleased to participate in this project. MIT looks forward to assisting Indigenous communities to address serious social issues with 21st century technology."
Indigenous women are four times likelier to suffer from violence than the rest of the Canadian population. This is unacceptable, and we need to work together as a nation to change it.
And that's exactly why BlackBerry will continue working alongside its trusted partners and allies – because it's simply the right thing to do.