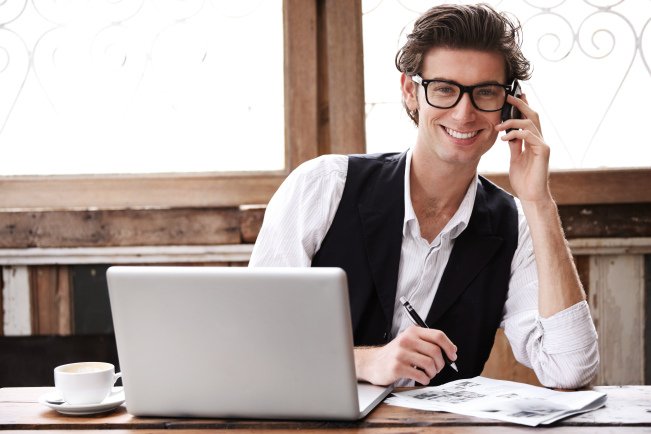 An email address with a few letters out of place. An unscrupulous employee. A crafty hacker and a vendor with poor security.
These are just a few of the ways your business's data might end up in the wrong hands. As employees freely share files across more devices and endpoints than ever before, you need to find a way to stay in control – because shutting down collaboration is not an option. Enter BlackBerry Workspaces.
Part of BlackBerry Secure, Workspaces is an Enterprise File Sharing and Synchronization tool that secures your enterprise content wherever it travels. With Workspaces, all stakeholders can safely and easily access, share, and collaborate on even the most sensitive files, which are never out of your control.  But security is only part of the equation – an EFSS platform is only valuable if it offers both functionality and ease of use.
That's why our latest release of BlackBerry Workspaces brings more of both.
Protect Your Contracts with DocuSign Integration
DocuSign integration combines the power of Workspaces with an industry-leading solution for electronic signatures. Where a legally-binding signature is required, businesses can now use an electronic contract which can then be wrapped in Workspaces' leading Digital Rights Management technology. This is especially valuable for loan or job applications, and for legal and financial transactions.
One of our current clients, for example, is a large financial institution with several thousand financial officers in the field. These officers regularly meet with customers such as large construction companies that need financing to start new projects. With Workspaces, they're now able to handle every single stage of the loan process in the field, shrinking the approval process from days to hours.
Ensure Staff Read Critical Documents with Read Acknowledgement
Workspaces now includes the ability to track read acknowledgement on a per-user basis. You're now able to determine who among your staff has read a critical document, and who hasn't. Governments, regulatory organizations, and human resources departments can all utilize this feature to ensure that employees have read and understood official policies, procedures, and releases.
Such a feature could've helped Google track and prevent the alleged IP theft it is claiming occurred when one of its star engineers left the company for a self-driving startup that was acquired by Uber. I spoke to Inside BlackBerry's Jason Middleton how Workspaces' tracking and access control features could've prevented this alleged file theft.
Audio Player
A major government health agency uses Workspaces – and several other BlackBerry solutions – to mobilize and securely digitize processes that were once paper-based. In addition to using DocuSign on inspection forms, inspectors can securely upload reports with rich media in real-time. Reports, records, and mandates can be sent out to colleagues and business owners, and the agency is able to track who's looked at them.
Collaborate Closer with Inline Comments, Mentions, and Usability Enhancements
Lastly, it's now easier than ever to collaborate with others using Workspaces. Users can now make comments within the Workspaces user interface, which are stored permanently and displayed alongside files. Within these comments, they can use the "@mention" feature to leave a comment for a specific person, alerting them the next time they sign in.
In our ongoing effort to make Workspaces as productive and easy to use as possible, we've also introduced significant usability enhancements throughout the platform. These include enhancing the look and feel of our secure browser application, the ability to open and save/save as from within Workspaces' Microsoft Office interface, "What's New" alerts on the mobile applications, and the ability to send multiple files at once via mobile.
Work Better with BlackBerry Workspaces
At BlackBerry, security is in our blood – but our business is about more than that. We're dedicated to helping you empower your organization with new workflows, better connectivity, and greater productivity. BlackBerry Workspaces is just one component of the platform that allows us to do exactly that.
The collaboration culture that's taken over enterprise isn't going anywhere anytime soon. People are going to continue sharing files across devices, and across endpoints far outside your reach. Workspaces lets you empower them to do so – while always keeping you in control of your most critical files.
For more information about BlackBerry's updated software portfolio, check out our overview blog, or read about the latest updates to our application suite, BlackBerry Dynamics platform, and BlackBerry UEM.
Check out our webinar, BlackBerry Workspaces: Enabling Export Control Compliance on July 13 at 9 AM PT. We'll discuss the challenges of regulations such as ITAR, and explain how, through BlackBerry Workspaces, they can be overcome. Sign up here. And visit our Web page describing our overall approach to complying with ITAR.