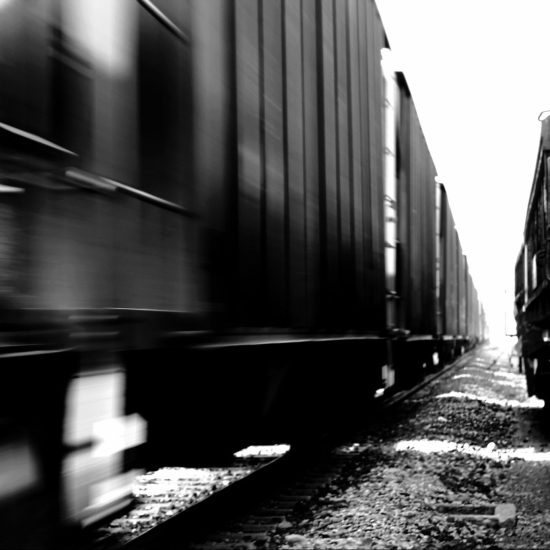 In 1825, the world's first public railway opened in the United Kingdom. Since then, the UK rail industry has remained one of the most extensive in the world, with more than 1.7 billion riders per year and billions of tons of freight hauled yearly. These railways were privatized in the 1990s, following Sweden's example and a European Union wide mandate.
Angel Trains was born out of this privatization.
As one of Britain's leading train leasing companies, Angel Trains operates a fleet of over 4,300 vehicles, and works with every franchised operator in the country. Because it does business across the entire United Kingdom, equipping its employees with mobile devices is essential – staff must be able to quickly and easily access corporate resources and communicate with one another. Security, too, is critical.
"We have quite a large number of mobile users, so the climate for mobility was there," says Angel Trains IT Support Manager Anthony Albon. "And because we manage and lease trains out to so many different operators around the UK, security and IT are both central to what we do."
Angel Trains initially met their mobility needs through MobileIron. As time went on, however, employees began to demand greater feature diversity, and support for a wider range of mobile devices. It became clear that MobileIron's offering would be unable to keep up with these demands.
"In the past, we've had a very light touch in terms of MDM," Albon explains. "Controls only – we checked that the devices weren't jailbroken, and that they had the relevant password and security requirements. Recently, there's been a push to support iPhones and things like that, along with access to internal services – stuff employees can't ordinarily access out of office."
Angel Trains needed a solution that would allow them to support their mobile fleet from a single screen, and one which was easy to use for both IT and staff. The solution also needed to support the company's internal Microsoft Exchange server. And most importantly, it needed to be scalable, able to easily support the addition of new endpoints and features.
It didn't take long for Angel Trains to find a tool that met those requirements. After some consideration, they deployed BES10 alongside MobileIron. Soon after, they transitioned to BlackBerry UEM.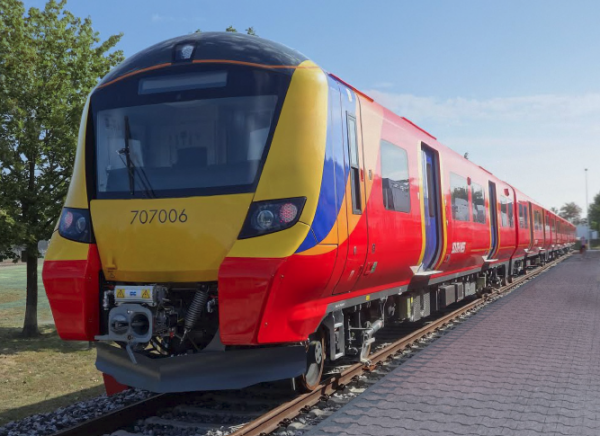 The foundation of the BlackBerry Enterprise Mobility Suite, BlackBerry UEM allows simple, single-console management of an organization's entire device fleet. It's architected for wide-ranging flexibility and compatibility. Businesses and their users don't need to restrict themselves to a single operating system – everyone can use what they feel most comfortable with.
Perhaps most importantly, it can manage more than just mobile devices – it's IoT-ready, meaning that it can secure any connected endpoint that the IT department requires.
Angel Trains' transition to UEM was carried out over several months as part of the company's device renewal process, and with the help of Appurity – one of BlackBerry's leading UK Channel Partners. Alongside UEM, Angel Trains also deployed BlackBerry Secure Connect Plus and the BlackBerry Secure Gateway Service. It was a seamless process, and one that was well worth the effort.
"As a company, and within IT, we have a lot of experience with BlackBerry powering our business," Albon explains. "Since we were already using BlackBerry, moving to UEM and ditching MobileIron to meet the expanding needs of our users seemed like a natural choice."
By replacing MobileIron's solutions with BlackBerry, Angel Trains has enjoyed both increased efficiency and better connectivity. BlackBerry UEM's interface makes things far easier on their IT department thanks to an intuitive dashboard. And best of all, the device enrollment process is simpler than it's ever been – employees can now register and enroll their devices themselves simply by using an email and an activation password.
"BlackBerry UEM's interface is powerful and clean, and it's intuitive enough for end-users to self-provision," says Albon. "We're going to keep using – and upgrading – for a long time."
You can read the full case study here.