A robust security control architecture can improve business agility. It can also overcome the 'drag coefficient' on business velocity created by users and/or business processes being impeded by high-friction security controls, which in the long-term can result in systemic business risk.
In this episode of our InSecurity Podcast, host Shaun Walsh is joined by special guest Robb Reck (@robbreck) as they delve into the subject of security friction within organizations and how to overcome obstacles to success.

Listen to the Podcast here: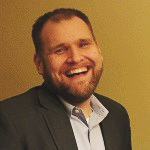 About Robb Reck:
Robb Reck is the CISO for PING Identity, and has a successful track record of managing and building information security programs across a range of industries. Most recently, he served as VP and CISO at a leading financial services company, Pulte Financial Services. In addition to his numerous security roles, Reck has held leadership positions with the ISSA and currently serves as President of the Denver chapter.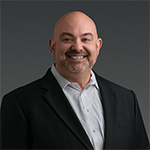 About Shaun Walsh
Shaun Walsh (@cingulus) leads Cylance's global marketing strategy, channels, campaigns, digital marketing and communications efforts. Prior to joining Cylance, Shaun served as VP of Corporate Marketing and GM of the Ethernet business unit at QLogic, and previously served as the SVP of Marketing and Corporate Development at Emulex.