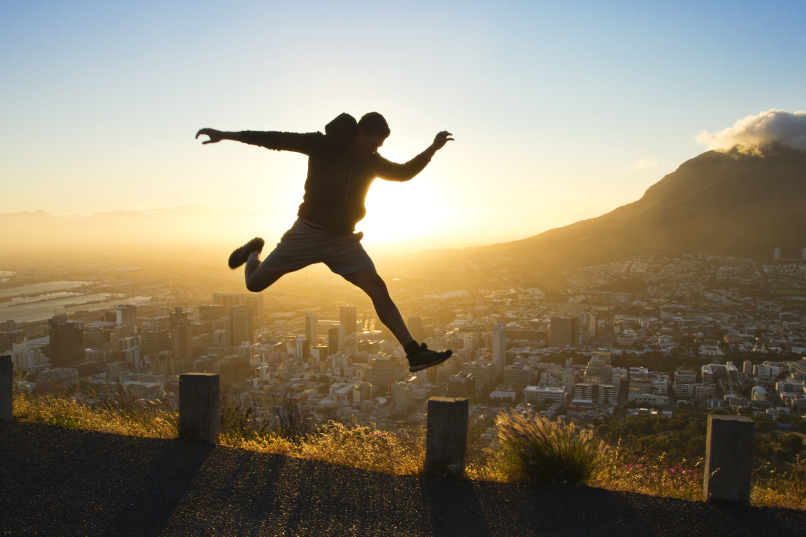 Analyst firms continue to recognize the huge strides taken by BlackBerry software to build on our legacy of securing the world's mobile communications to emerge as the cybersecurity software and services firm of choice for every enterprise that values their data.
To this point, IDC recently positioned BlackBerry as a Leader in its IDC MarketScape: Worldwide Enterprise Mobility Management 2017 Vendor Assessment (doc #US42890217, August 2017) report. This is a considerable improvement from our position in the last IDC MarketScape EMM Report released in 2014.
(Read also how for the second year in a row, BlackBerry has achieved the highest score in all six use cases of the Gartner Critical Capabilities for High-Security Mobility Management report (skip to download the full report here).
The reasons for that are tied to how EMM is evolving – and how we are staying ahead of that curve.
The Market Is Moving from EMM to UEM
BYOD used to be the core challenge facing businesses. Simple MDM (mobile device management) sufficed. No longer. According to the IDC MarketScape report, 90% of enterprises support BYOD. Today, IT managers struggle with different issues, one of which is the coming flood of connected devices, and the massive volume of data and applications that entails.
"The Enterprise Mobility Management (EMM) market is on the cusp of a major evolution from smartphone/tablet device management to broader PC and IoT device management use cases," reads the IDC MarketScape report. "It is logical to extend EMM management functionality to enterprise-focused IoT scenarios that integrate connected office technologies (physical access), connected conference rooms, user/asset location tracking, data entry/transactional kiosks, and wearables."
CIOs and IT managers still look for core EMM features. Conditional access controls and policy enforcement triggers are critical, as is support for hybrid device deployments. Core MAM, MCM, and MDM functionality remain important as well. At the same time, "enterprises are increasingly looking to a unified endpoint management (UEM) model, with a single software platform controlling a wide range of enterprise devices."
BlackBerry knows this, which is why we have been talking about how the Enterprise of Things will change how we manage, secure, and connect our workers and businesses. Over the past year, we have built and integrated all our best technology into a single solution, with BlackBerry UEM as a foundation. We have pushed forward into EoT/IoT through platforms like BlackBerry Radar. We have signed partnerships with major providers like Microsoft and smart glasses provider, Vuzix.
We've done this because we know that enterprises are starting to demand UEM, not EMM. Which is why we are already starting to provide it.
Why the IDC MarketScape Positions BlackBerry as a Leader in EMM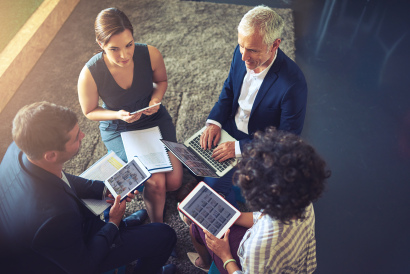 "BlackBerry's EMM portfolio includes a well-integrated suite of mobile device, application and content management, and enablement capabilities, combined with strong security features and an overall well-integrated solution," the IDC MarketScape report reads. "BlackBerry's strong expertise in security technologies, particularly around certificate management, identity and access management/control, and encryption and device policy enforcement makes the company one of the stronger platforms on the market."
Other key points from the IDC MarketScape report include:
MDM: "[BlackBerry] UEM provides "strong device management configuration and security capabilities, a long-standing strength of BlackBerry."
Mobile Application Management: BlackBerry is "one of the stronger MAM solutions on the market" thanks to "strong app-level policy controls and security settings" and the BlackBerry Work software.
Mobile Content Management: BlackBerry Workspaces is "a strong cloud-centric content management system, with specific features around security, data confidentiality, and rights management."
Secure, Manage, and Connect the Enterprise of Things through BlackBerry
We have come a long way from when we first announced our software transition. Recognition from firms such as IDC, Gartner, and 451 Research demonstrate as much, while at the same time validating our strategy of focusing on the Enterprise of Things. Moreover, they are proof that security and productivity are in our DNA.
Proof that when it comes to managing and connecting the Enterprise of Things, BlackBerry Secure is the gold standard.